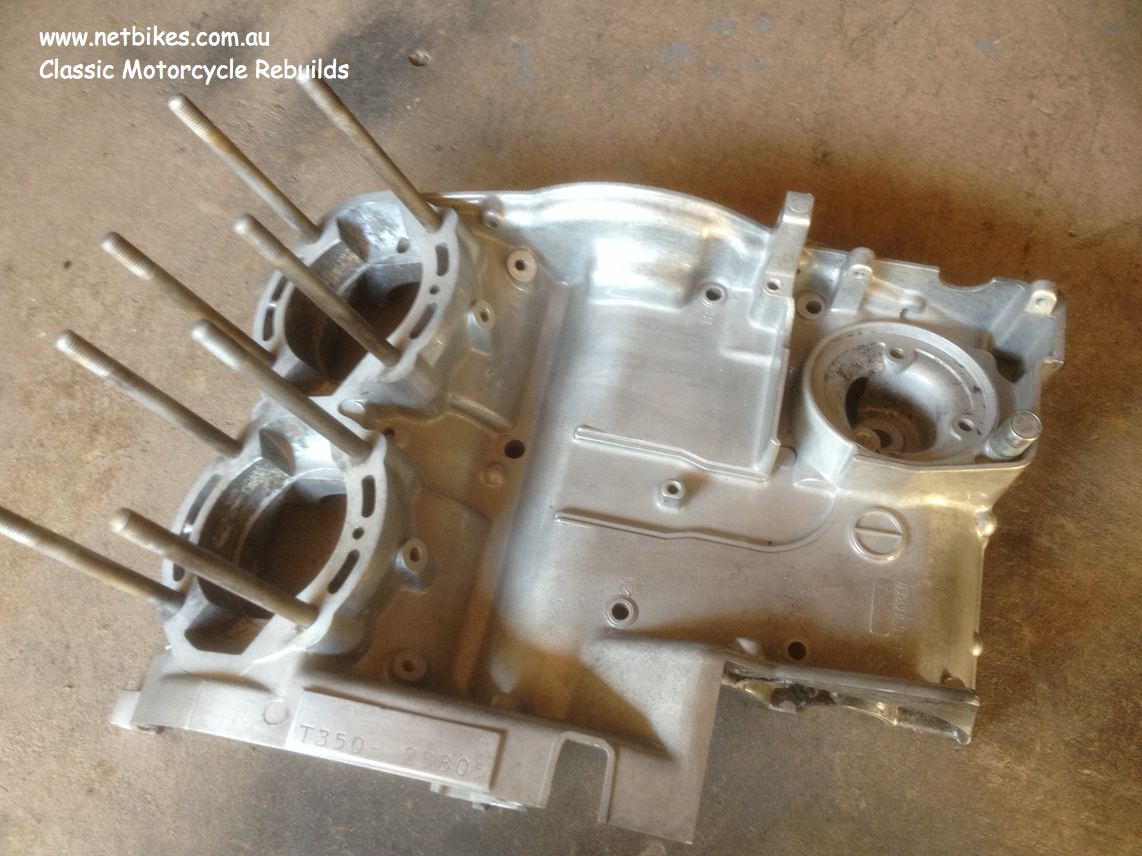 Top case bead blasted and left natural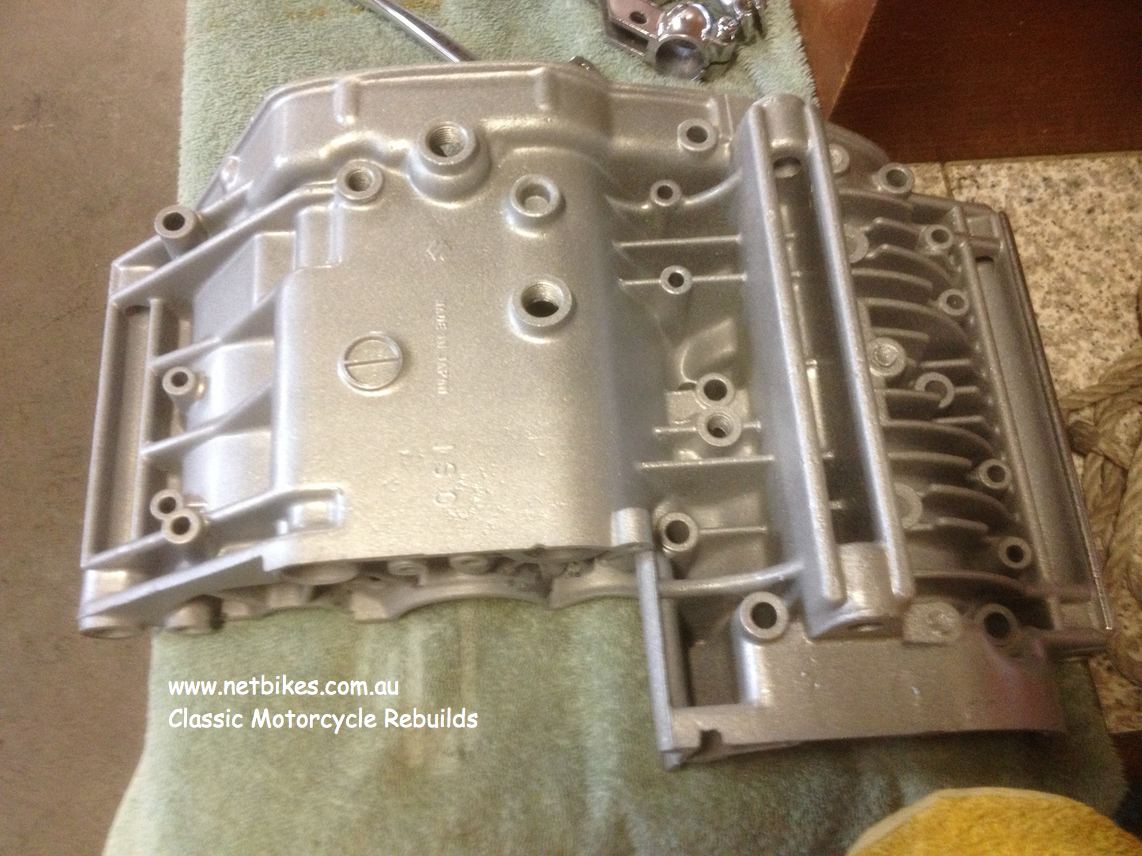 Lower case bead blasted and painted for easy cleaning.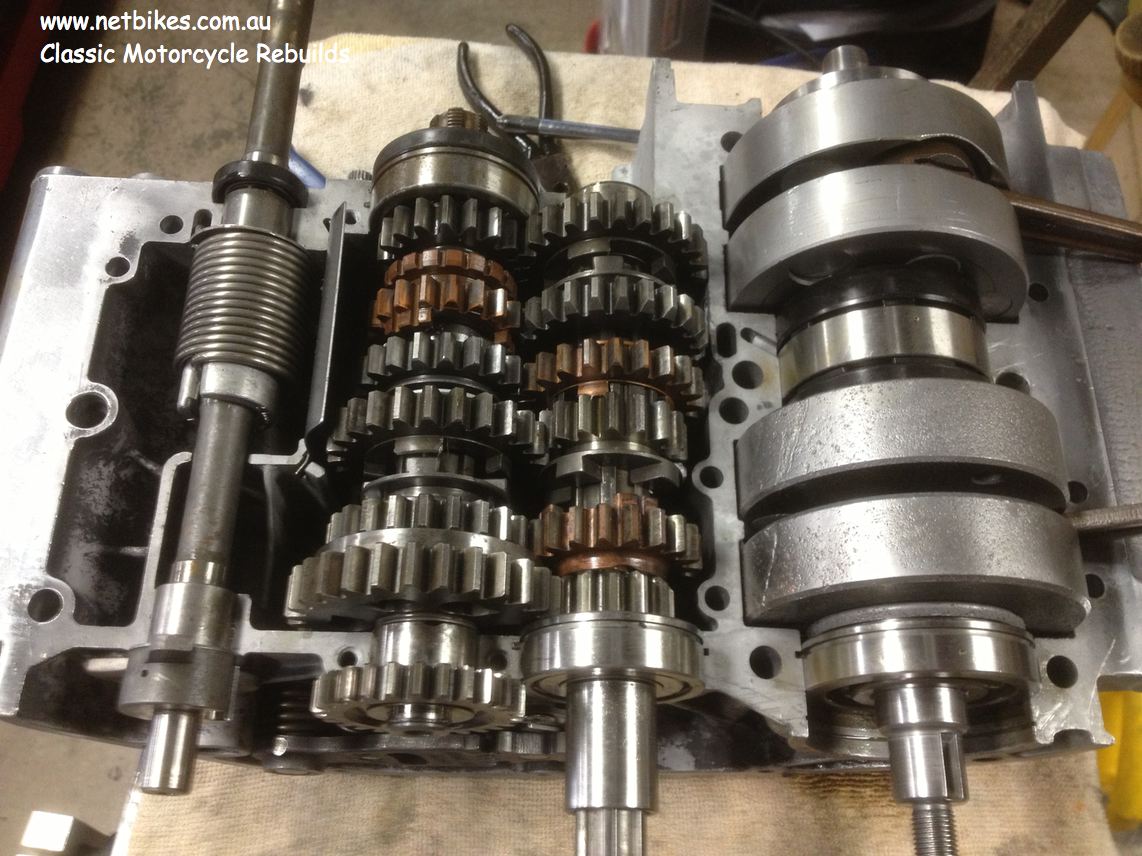 Crank rebuilt with new bearings, seals and rods.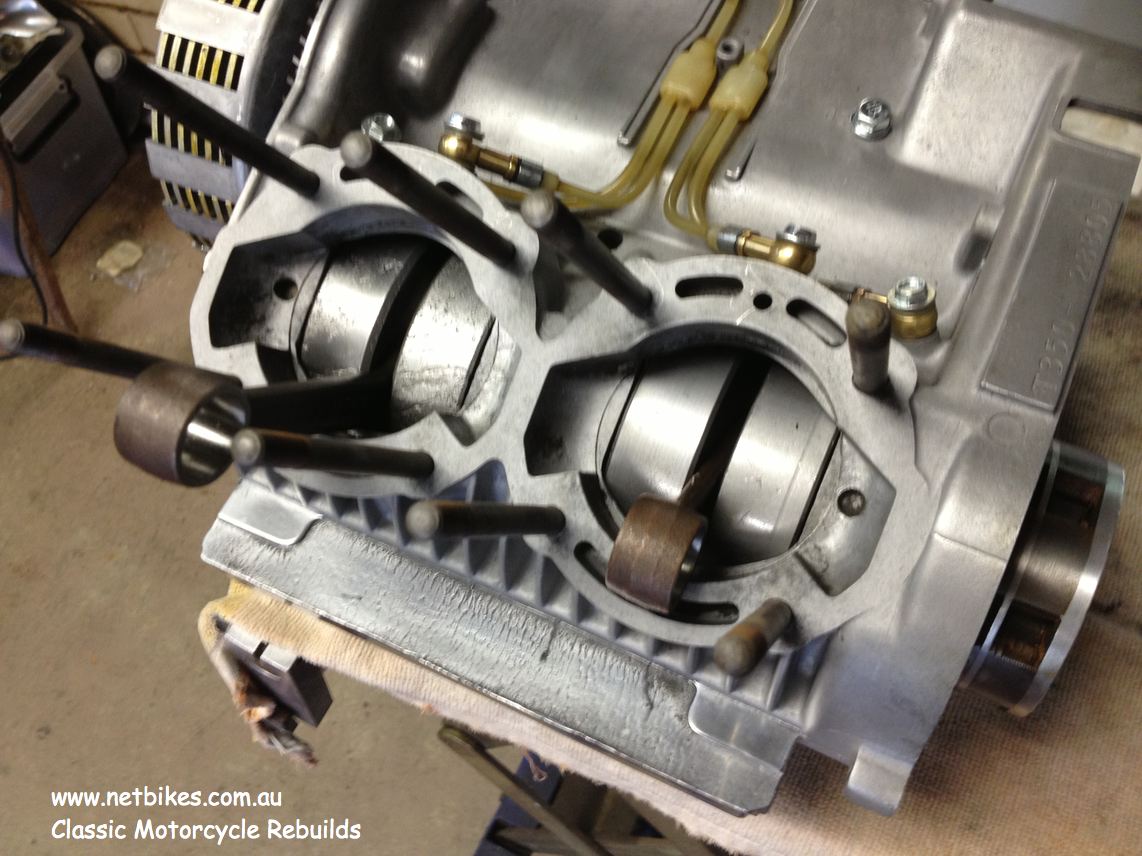 A few close ups below that may help others building T250/350.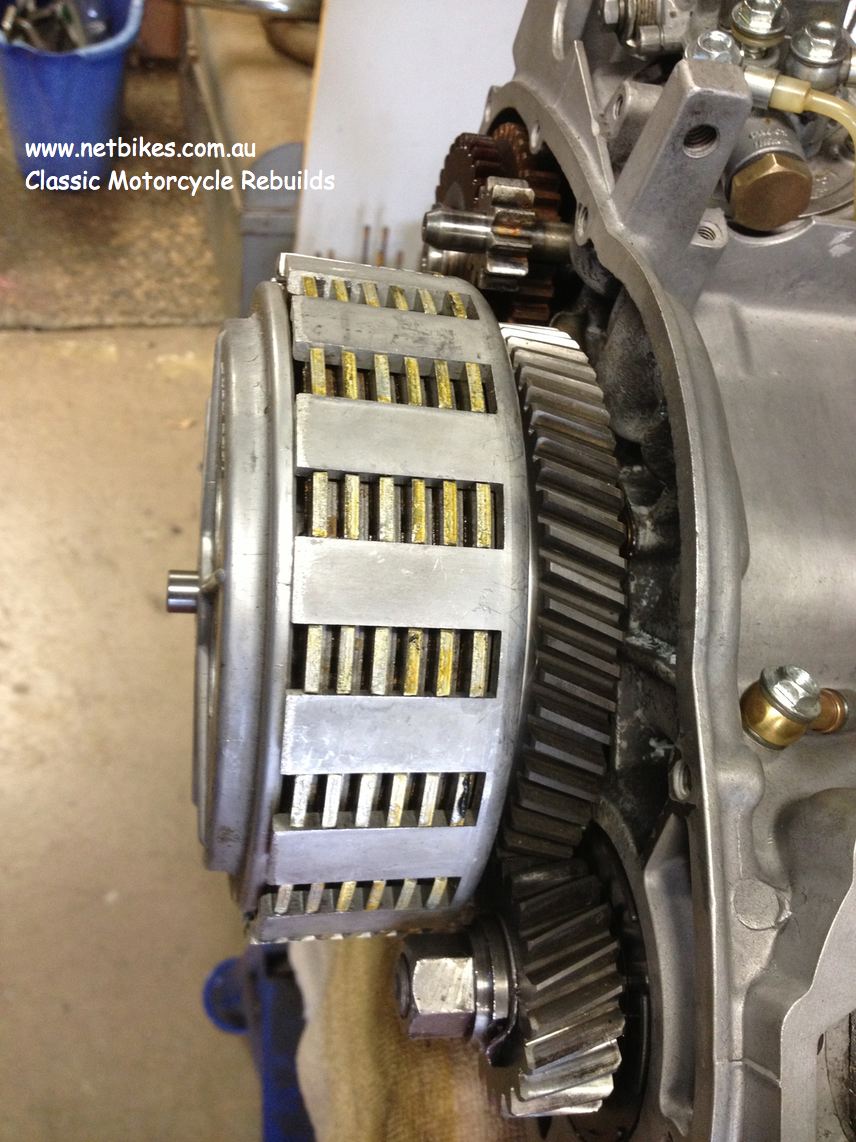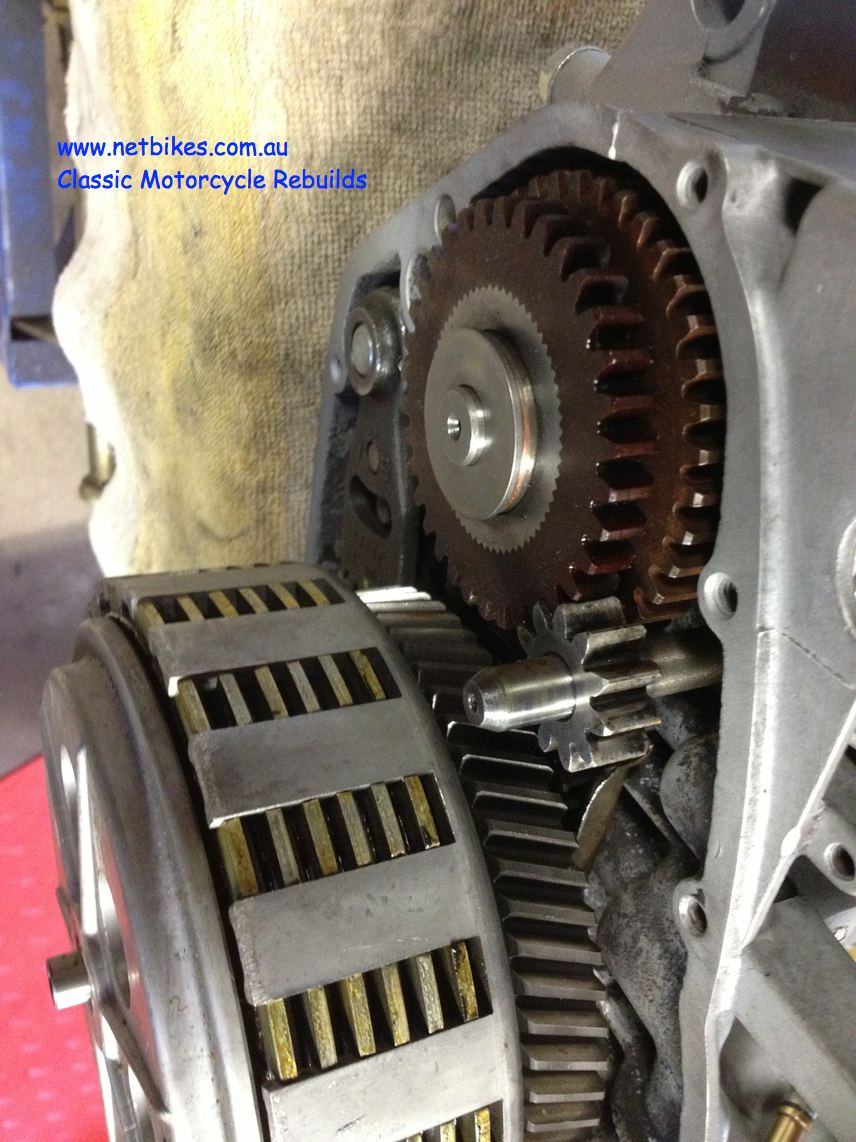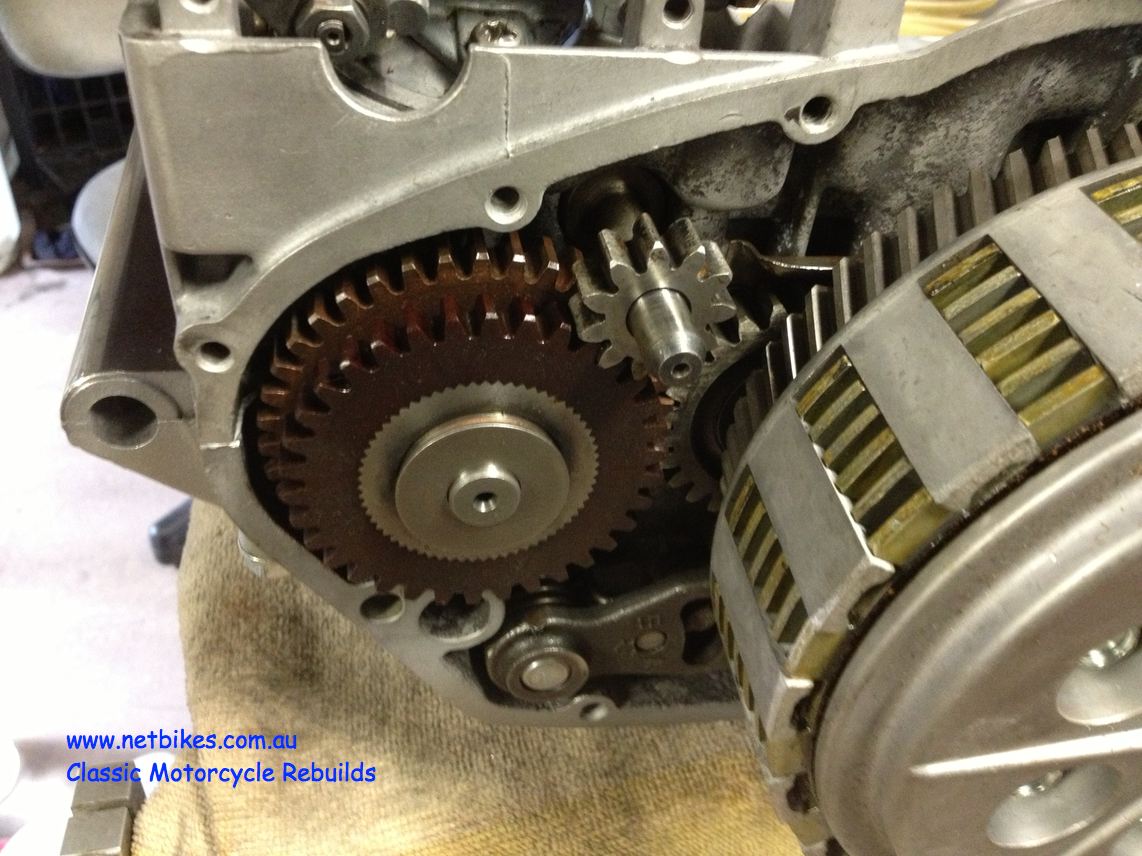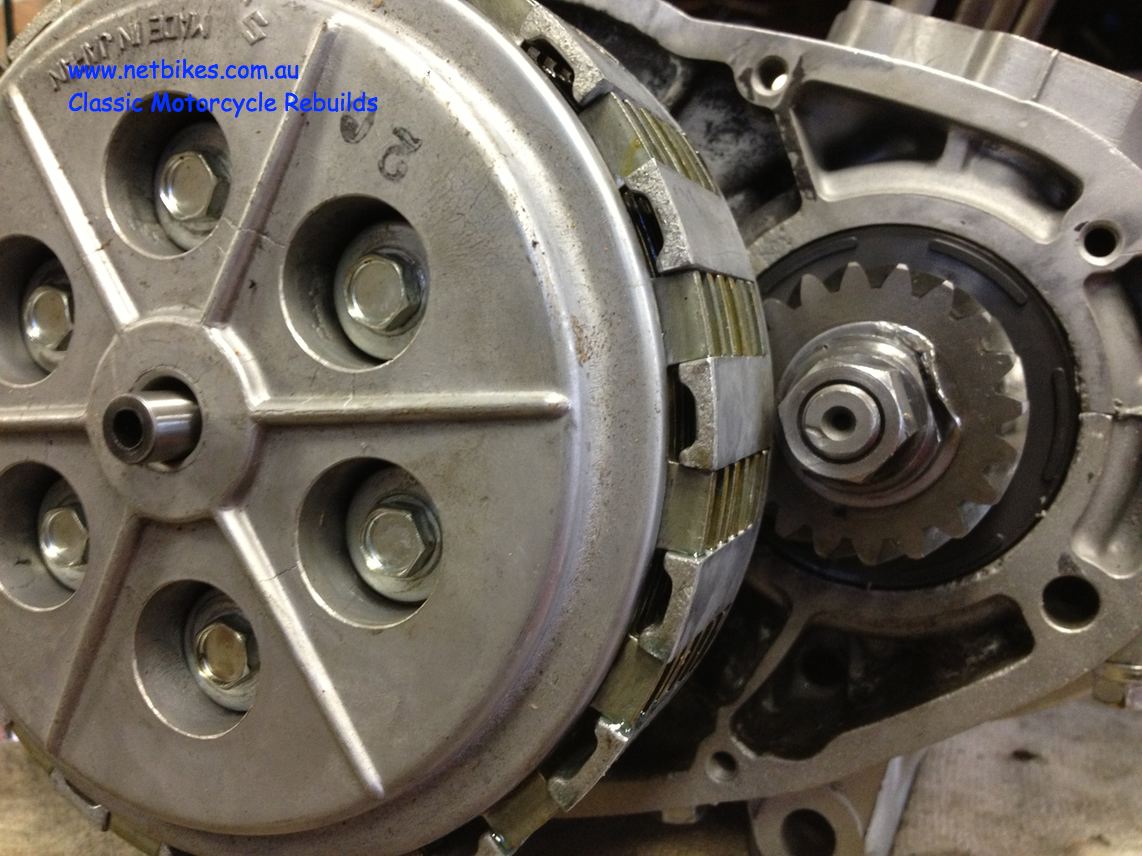 Oil pipes fitted ready for priming before first start up.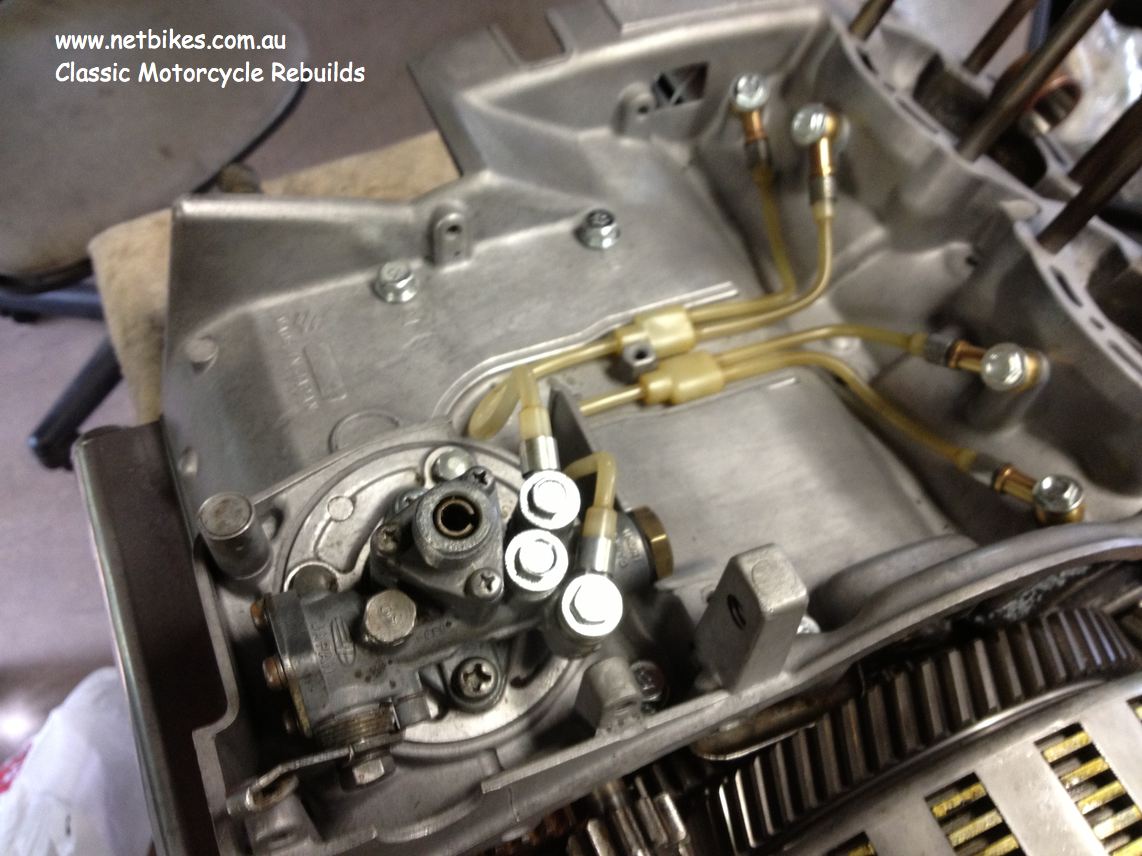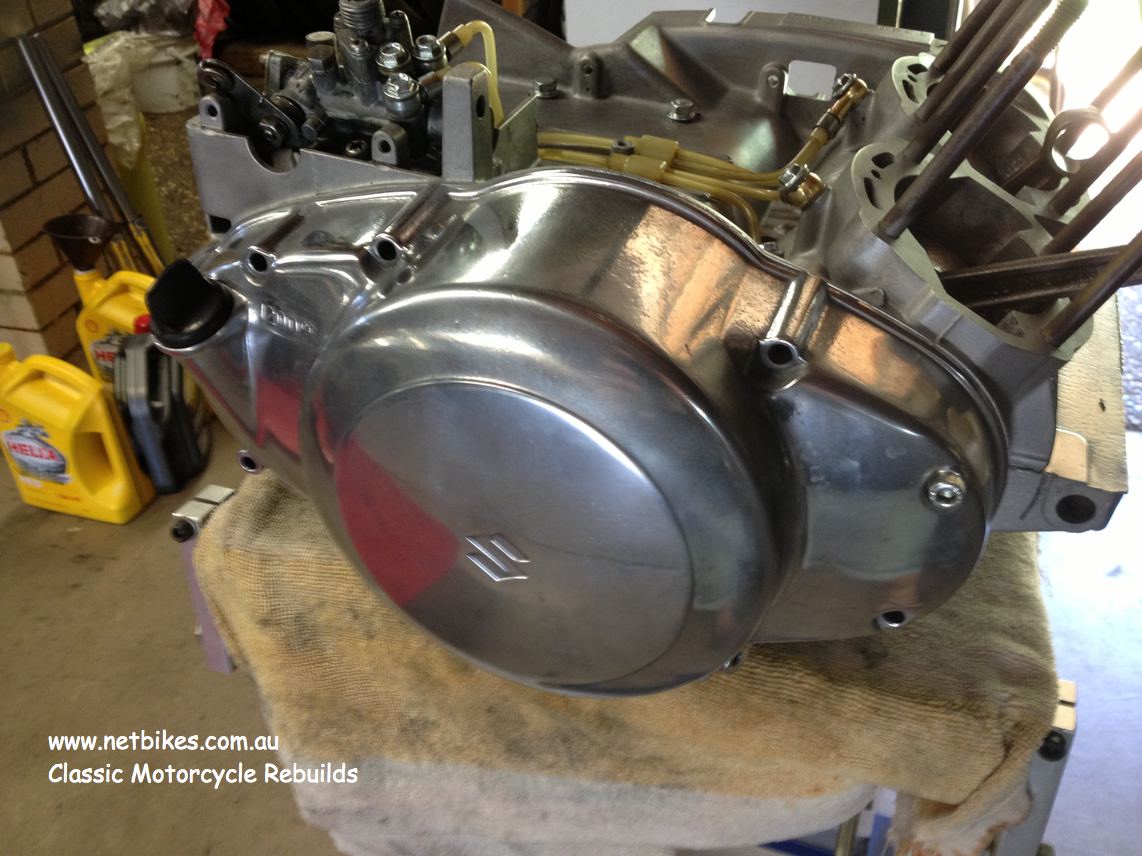 More close ups of the stator side.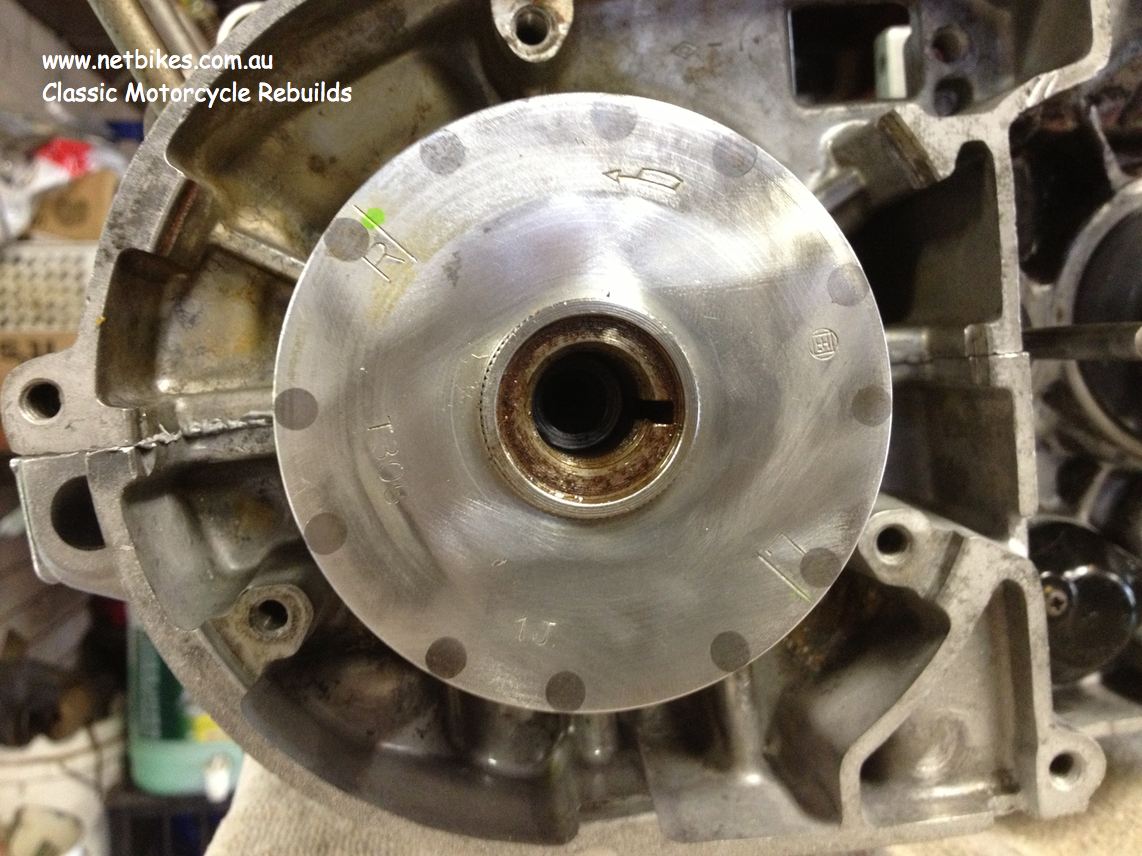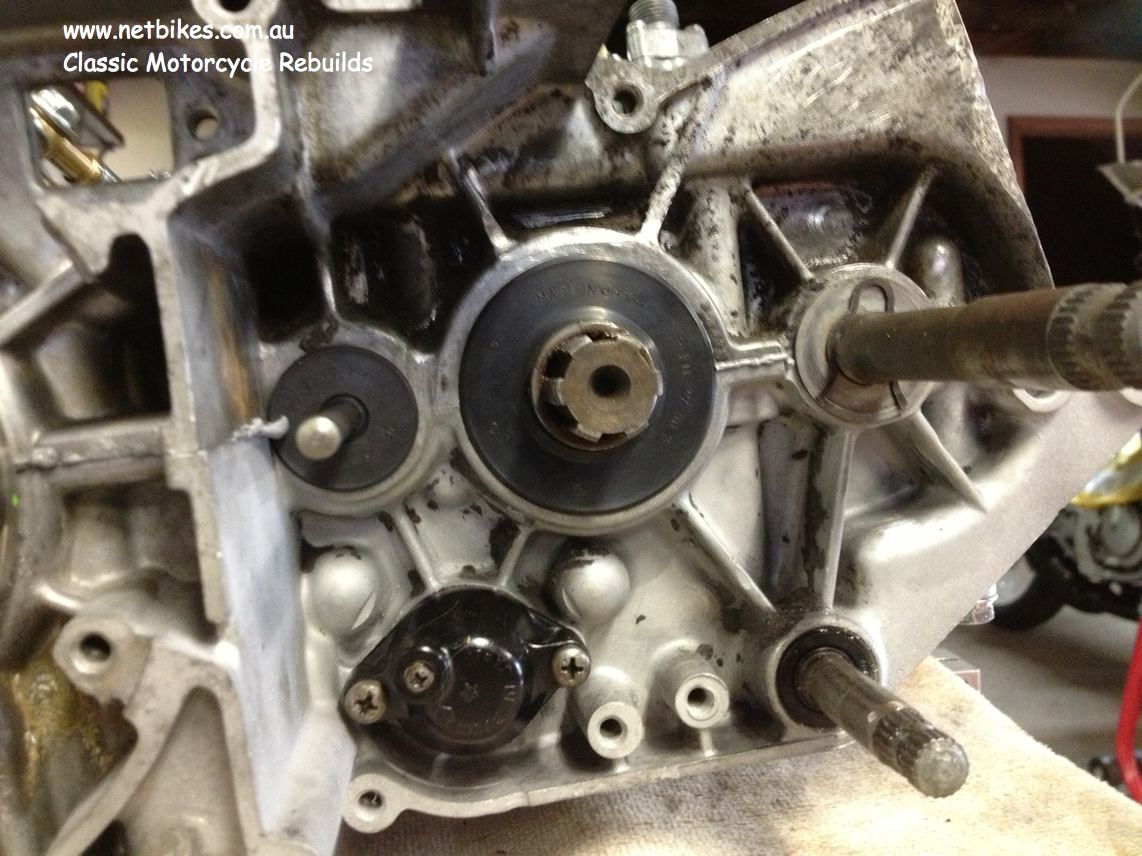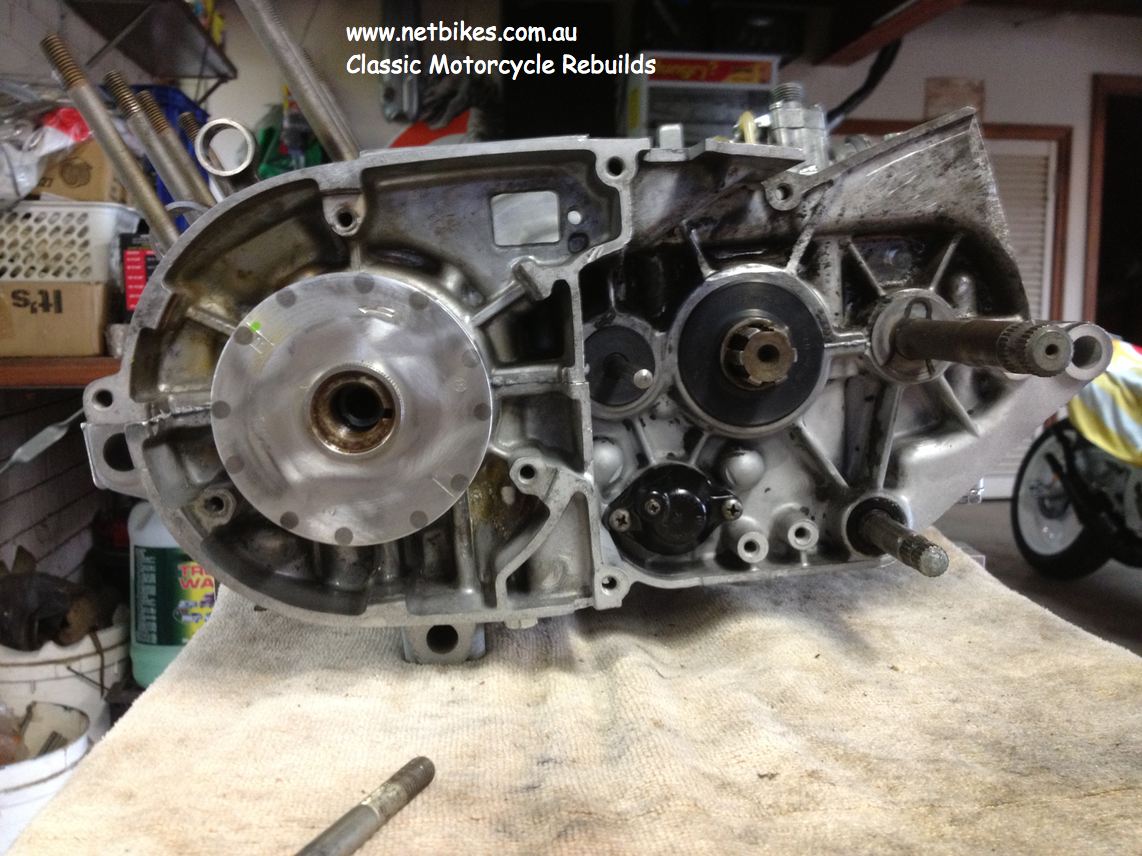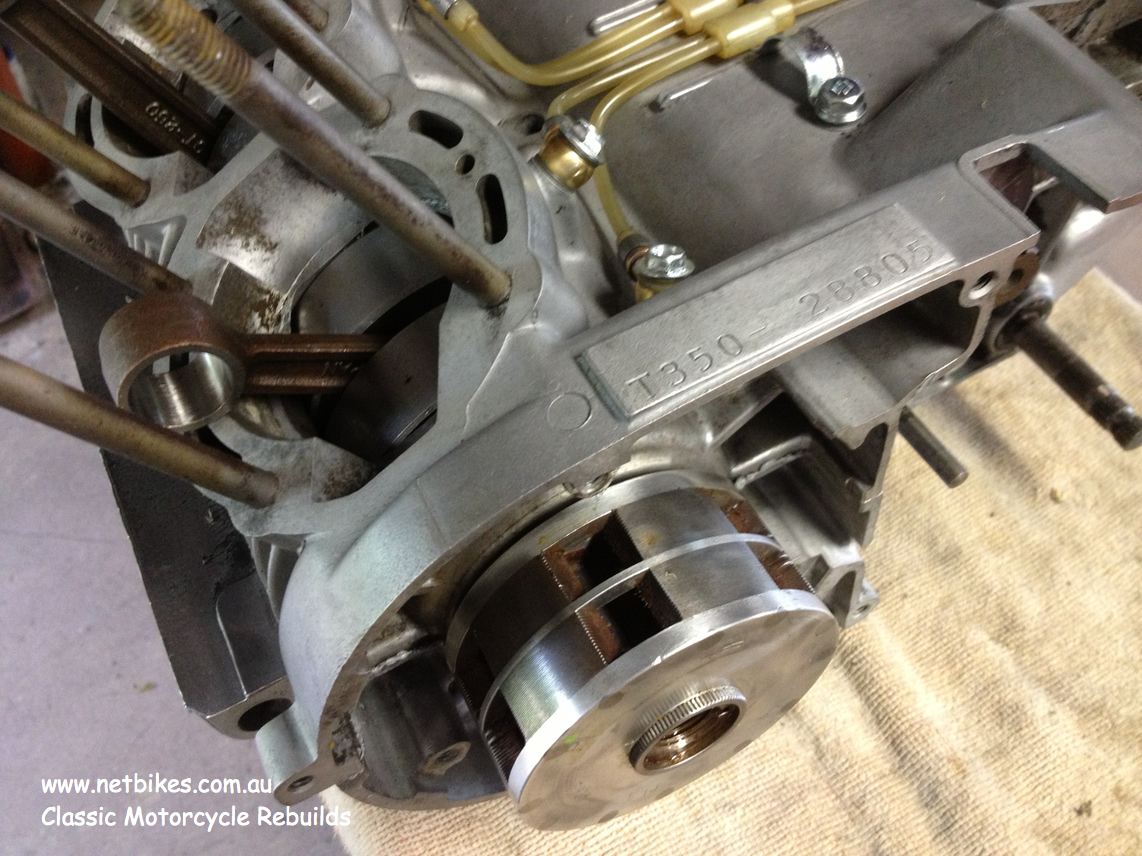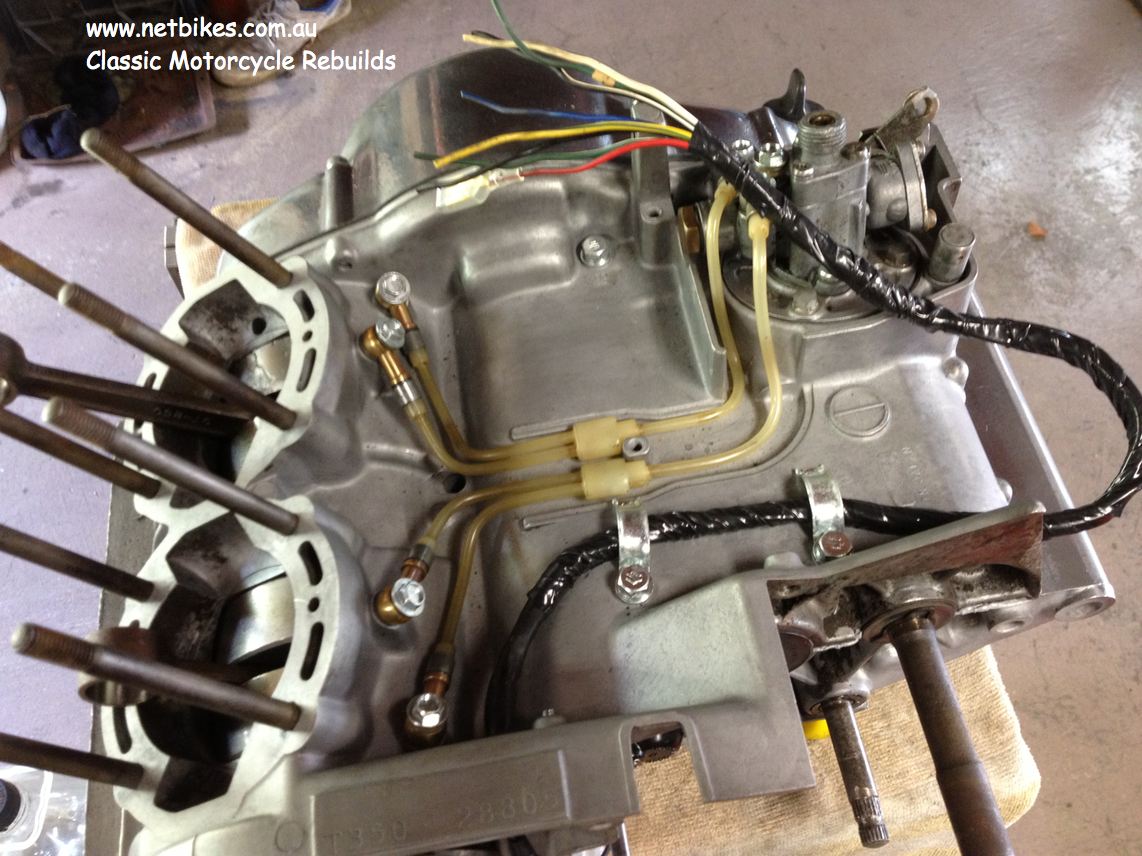 Newtronic ignition fitted, it is NOT plug and play friendly,
some modifying to the back plates were required to get the time set correctly.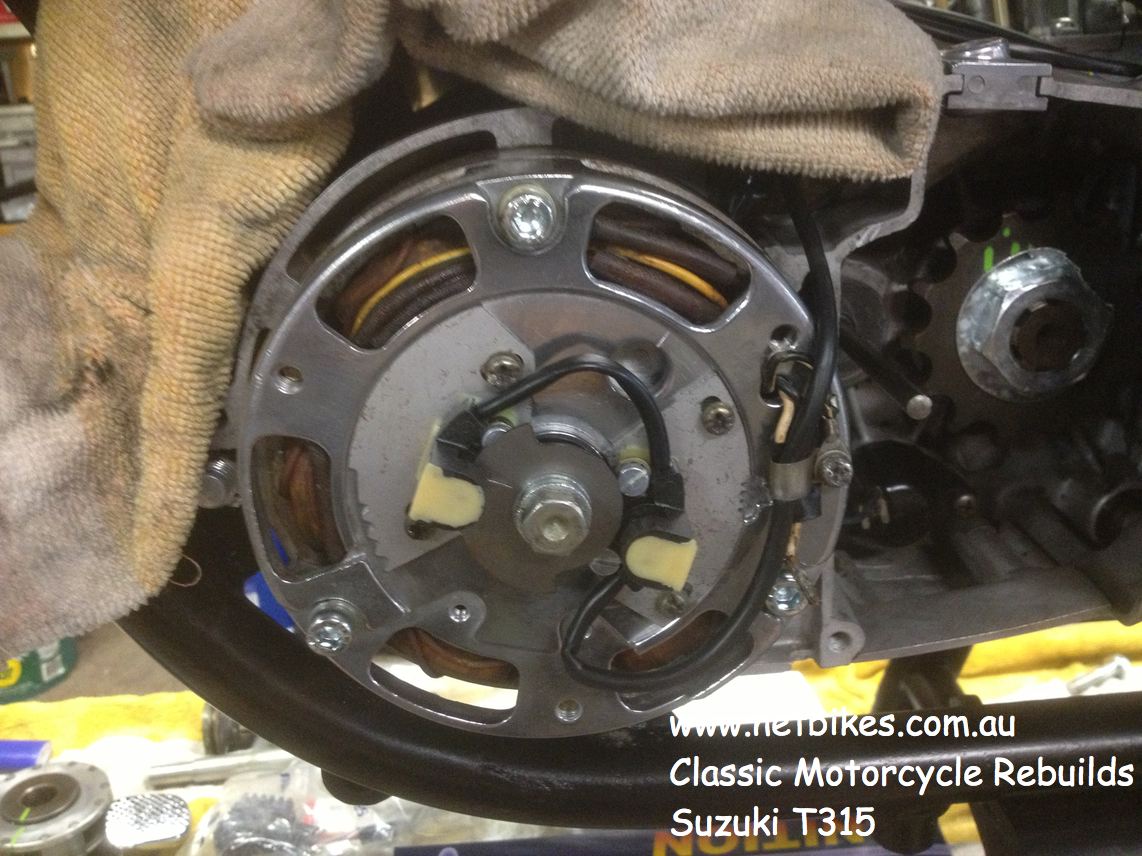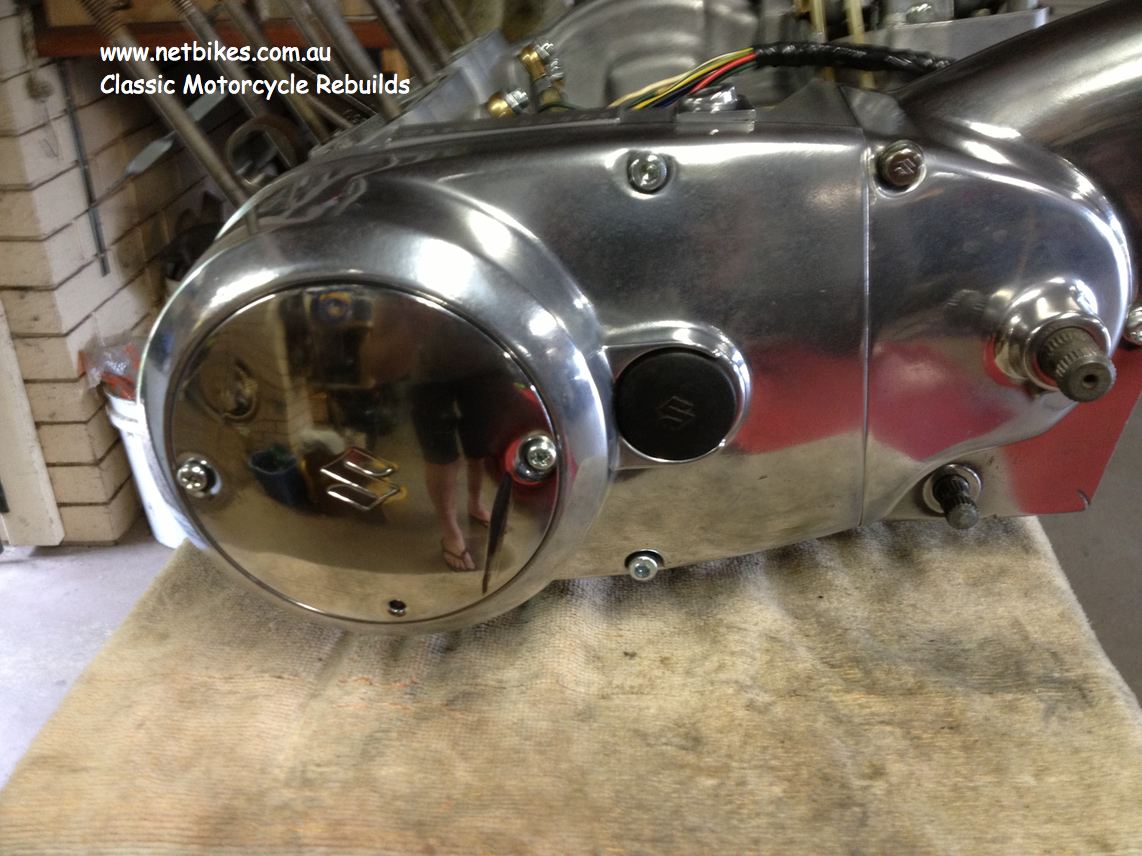 Blasted and polished parts.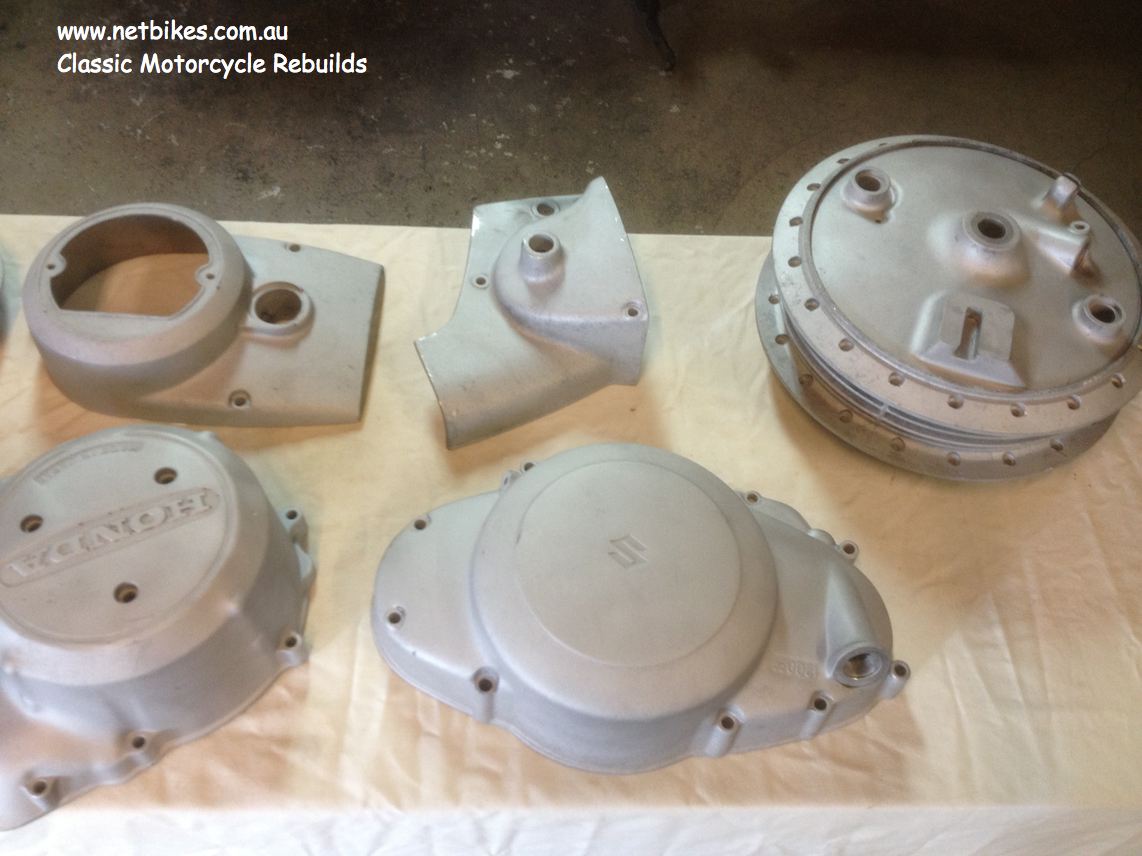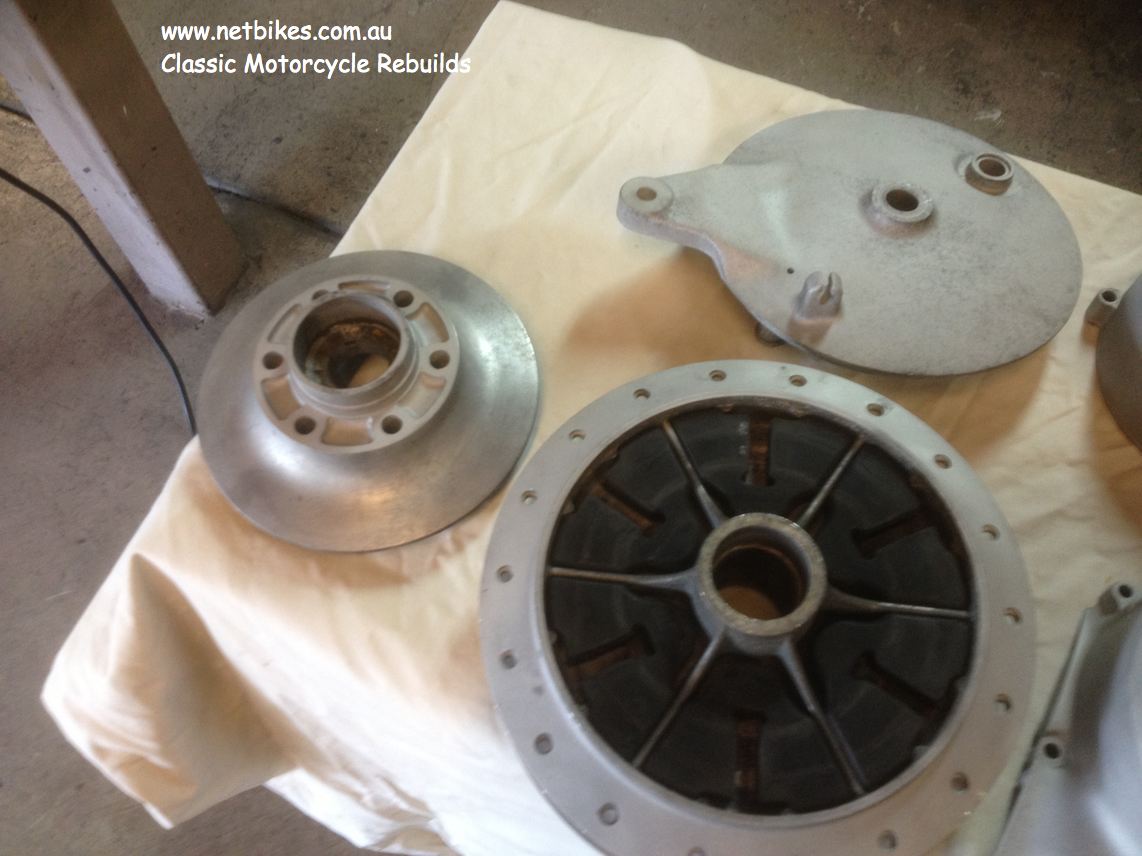 And then polished them.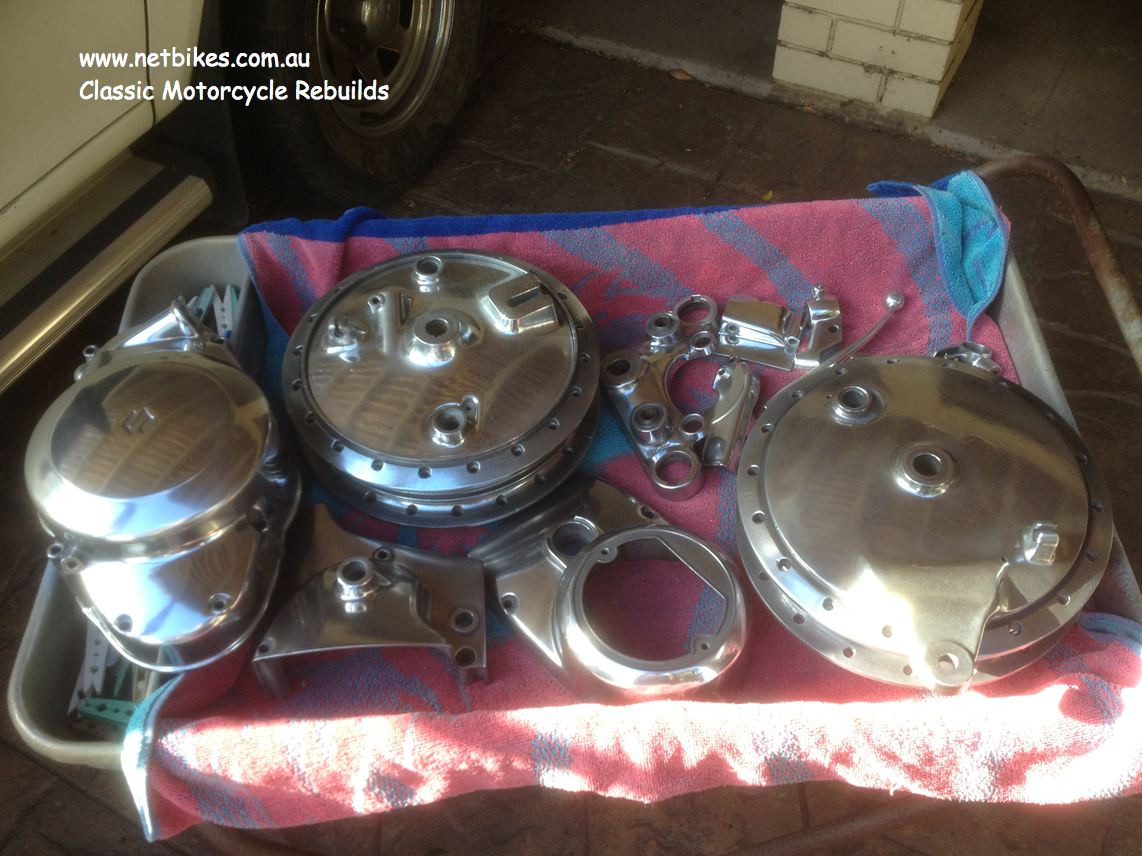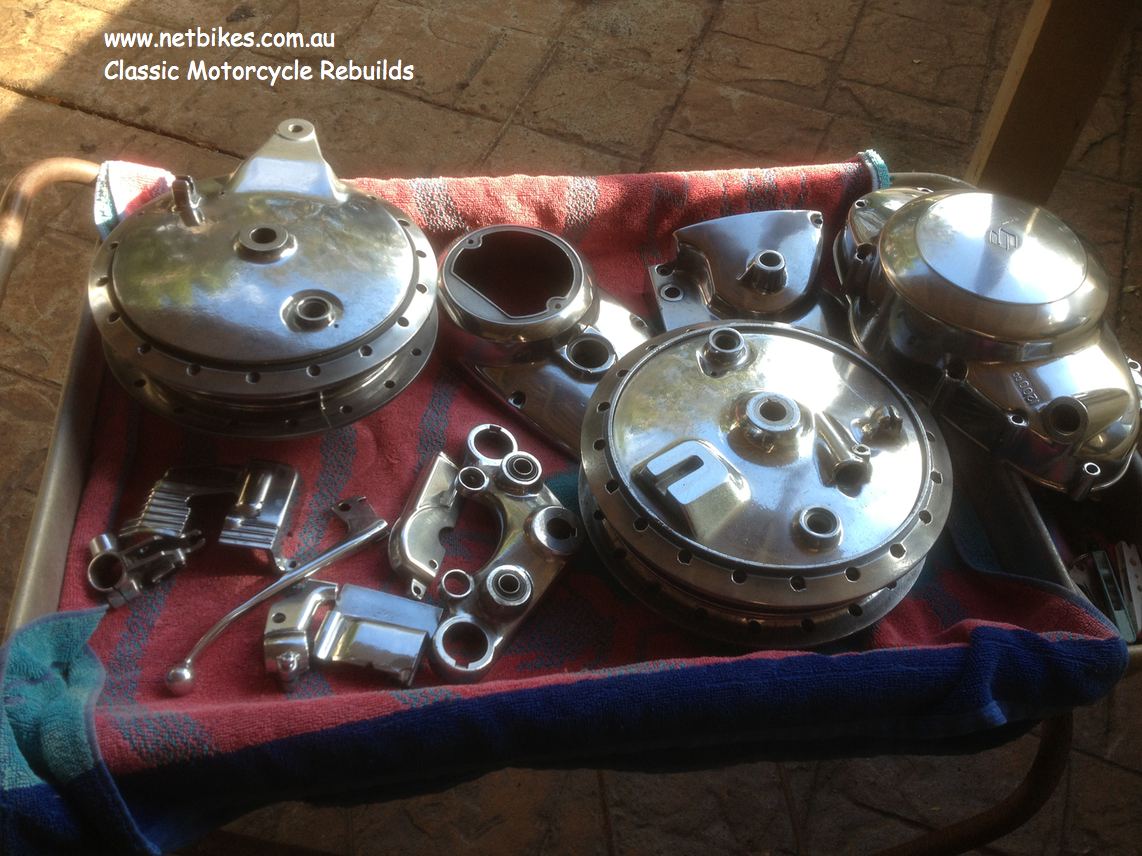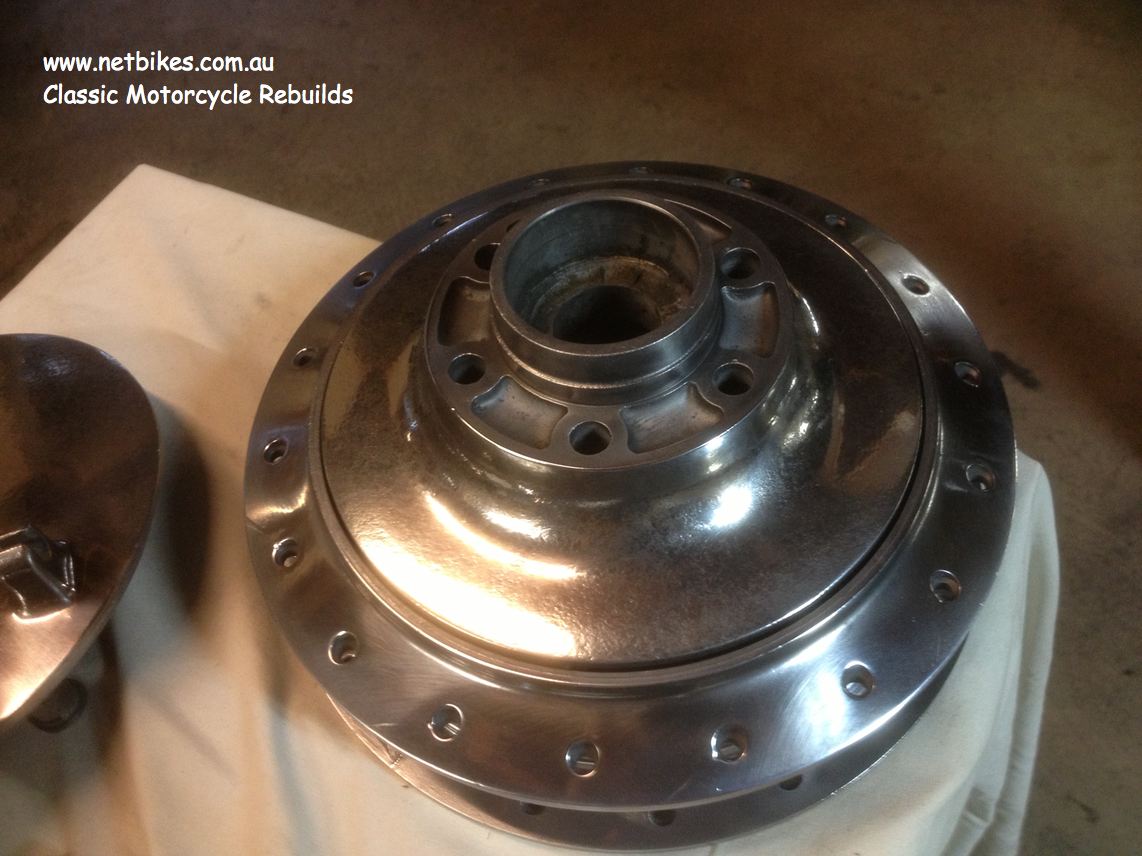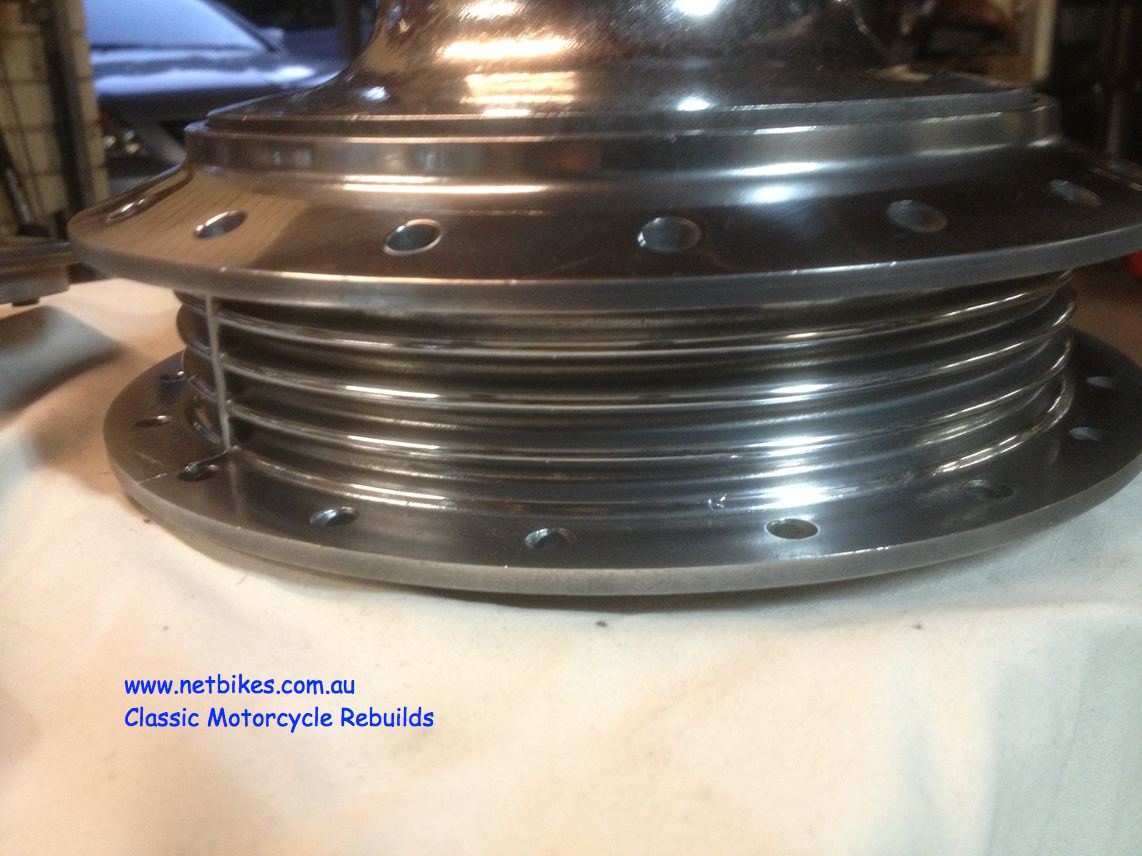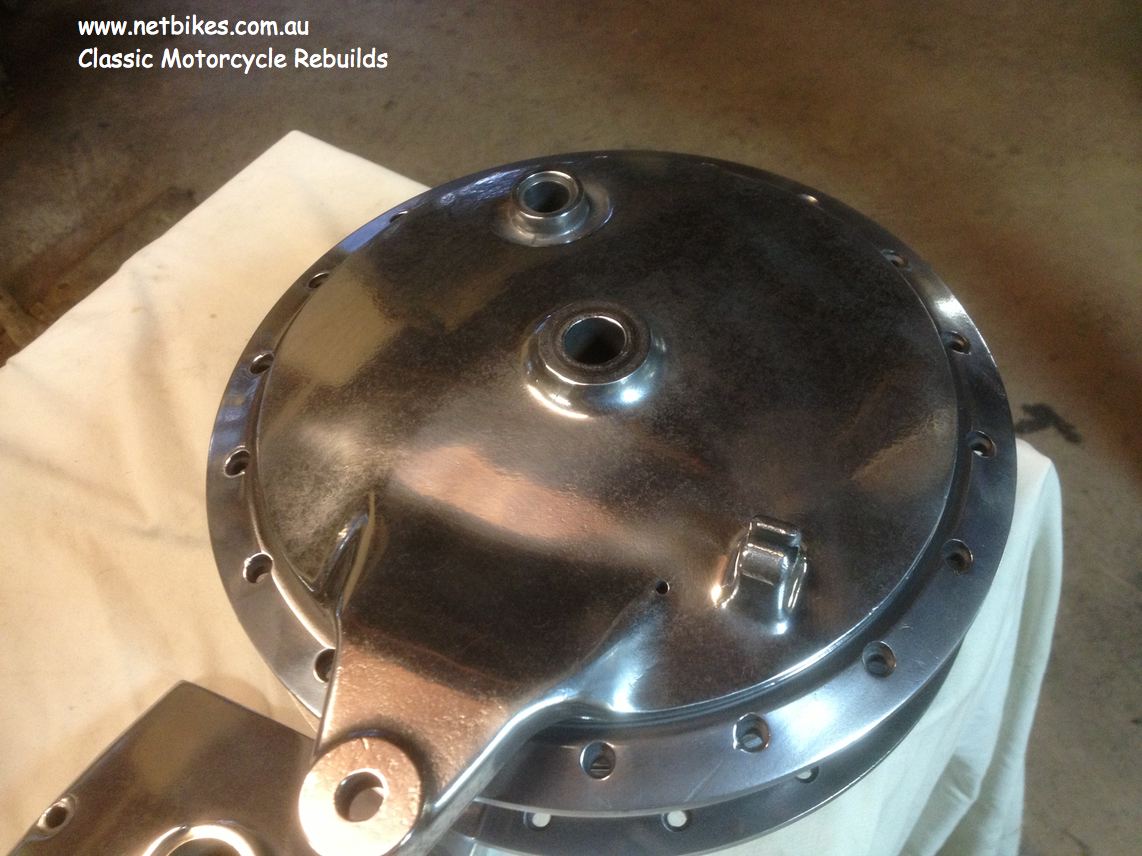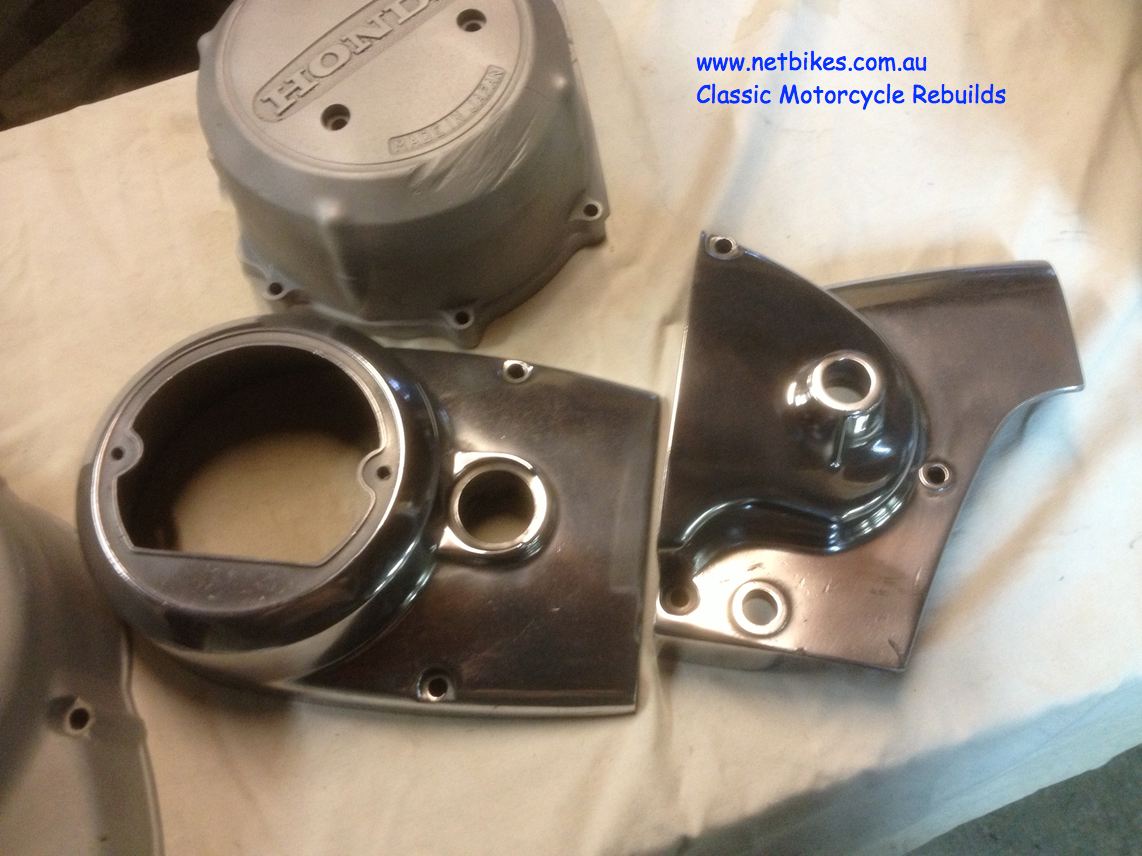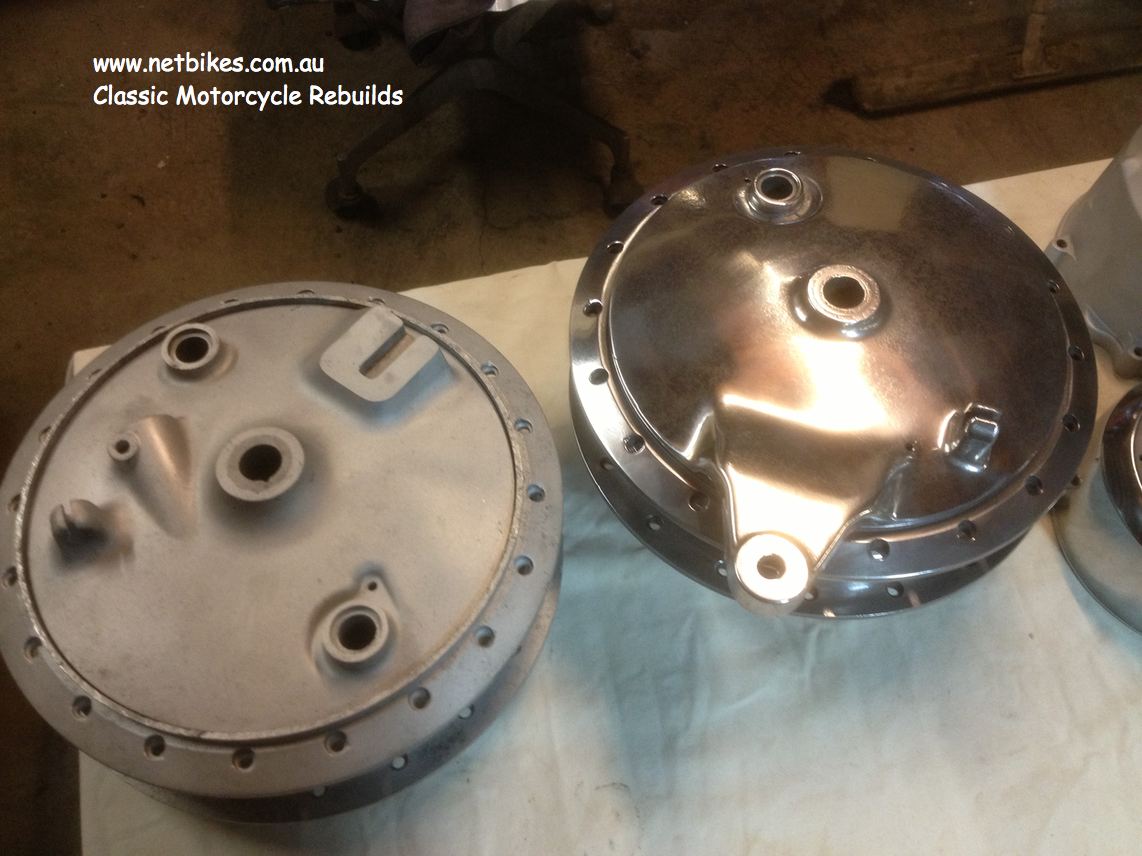 Chroming I had done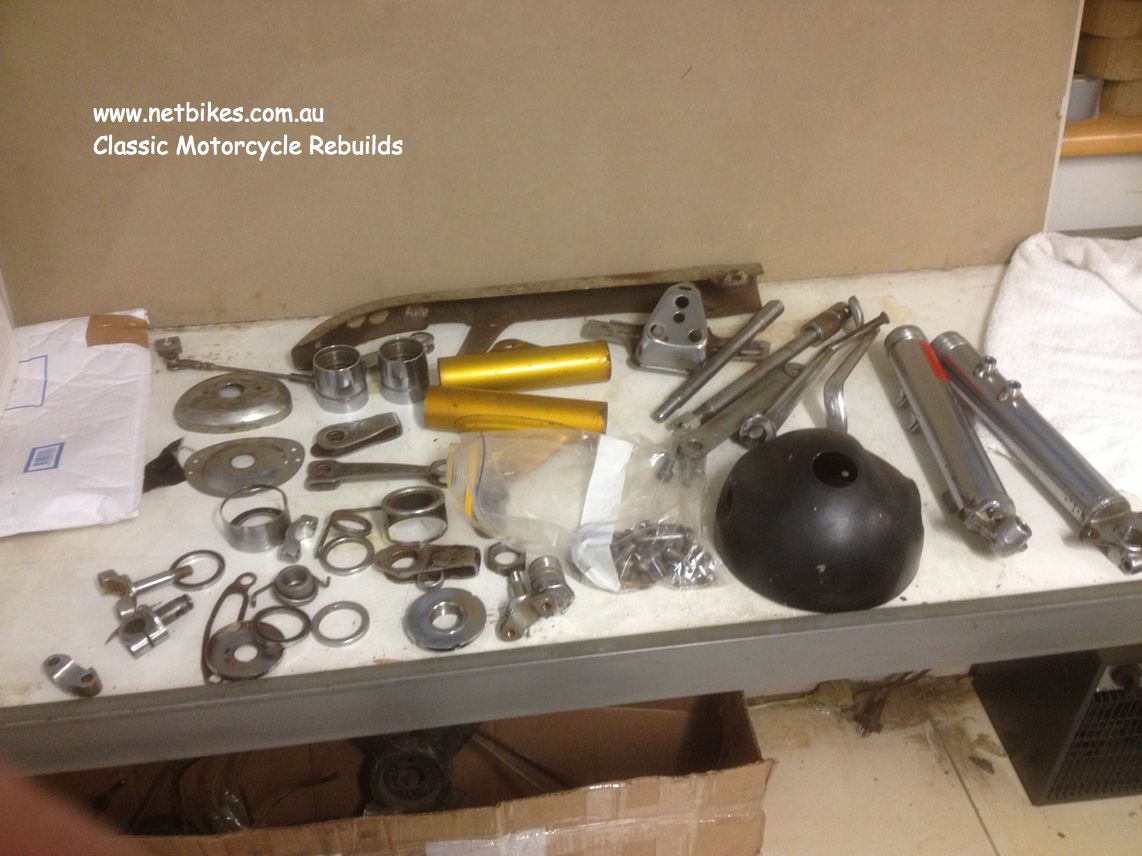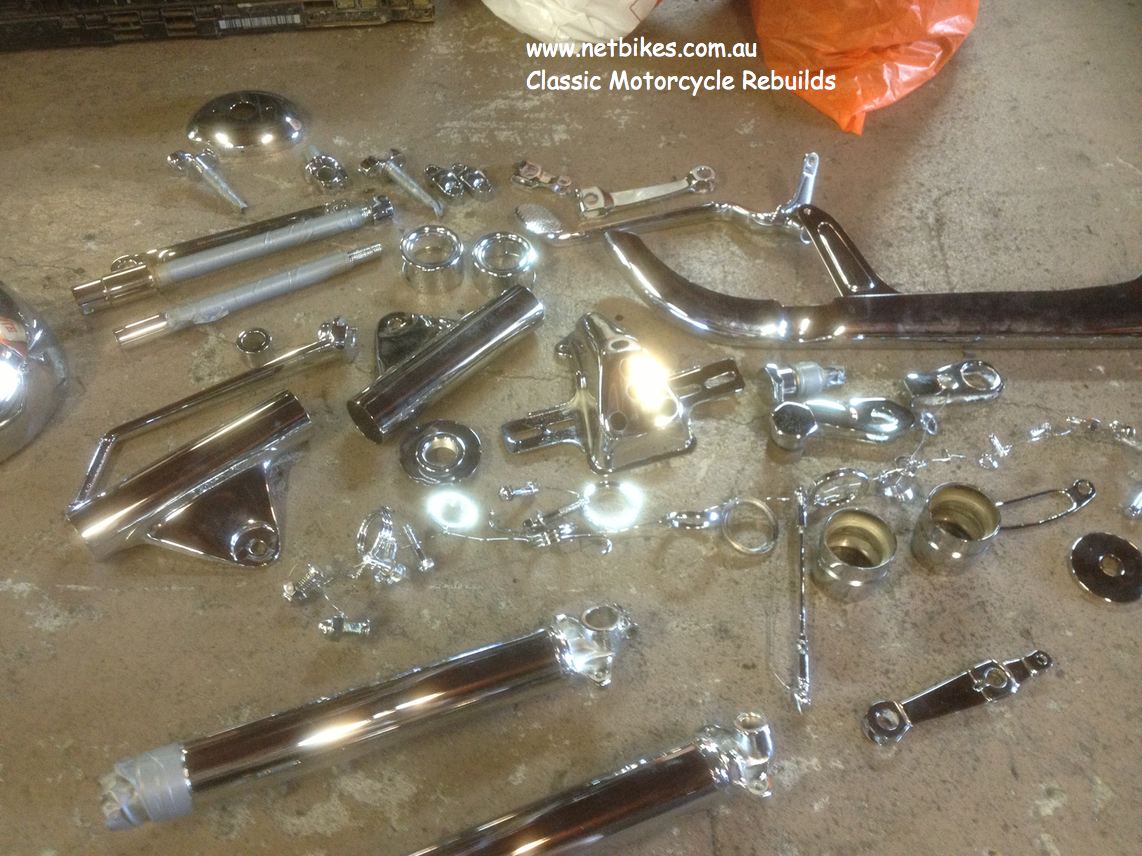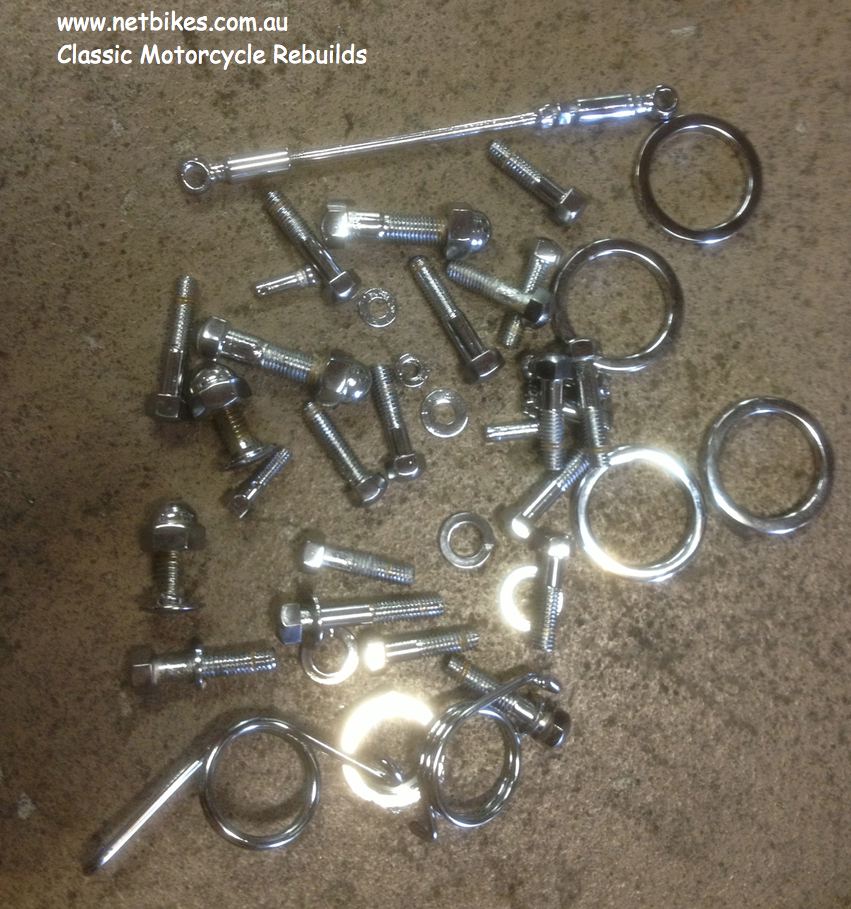 Cycle threads re zinc plated.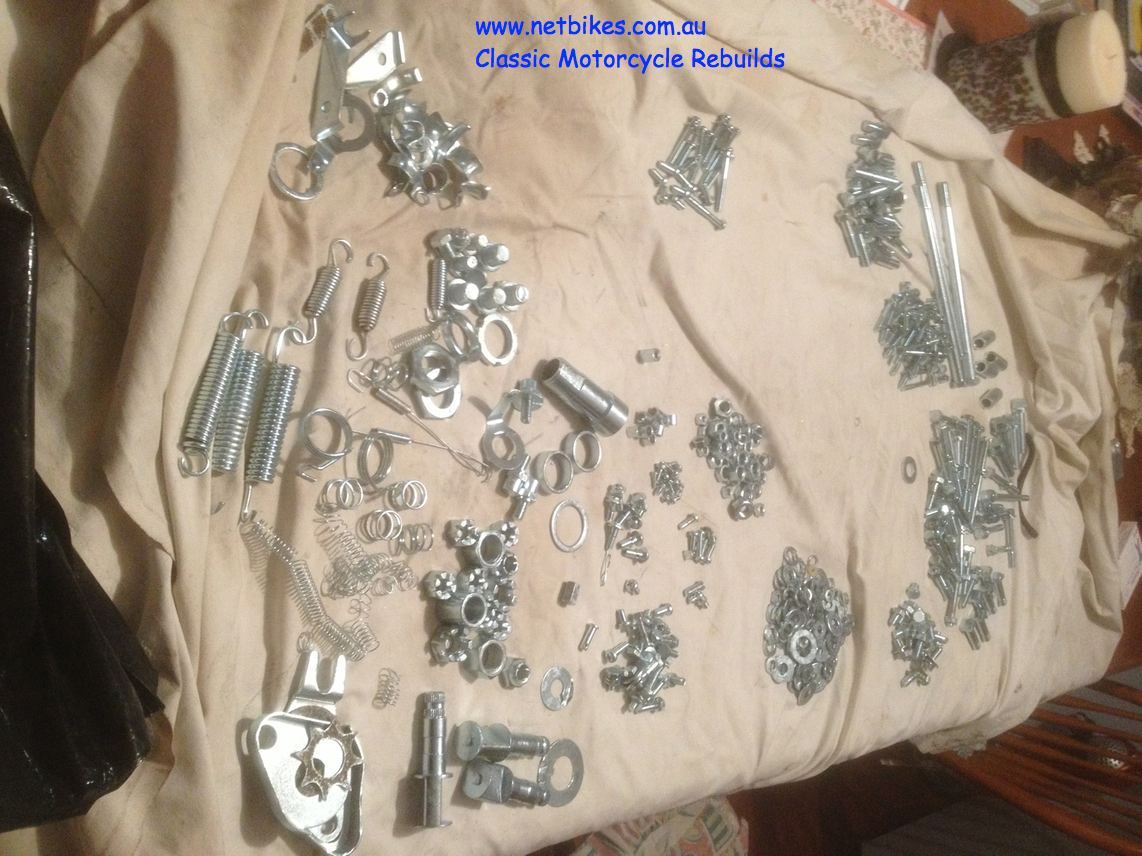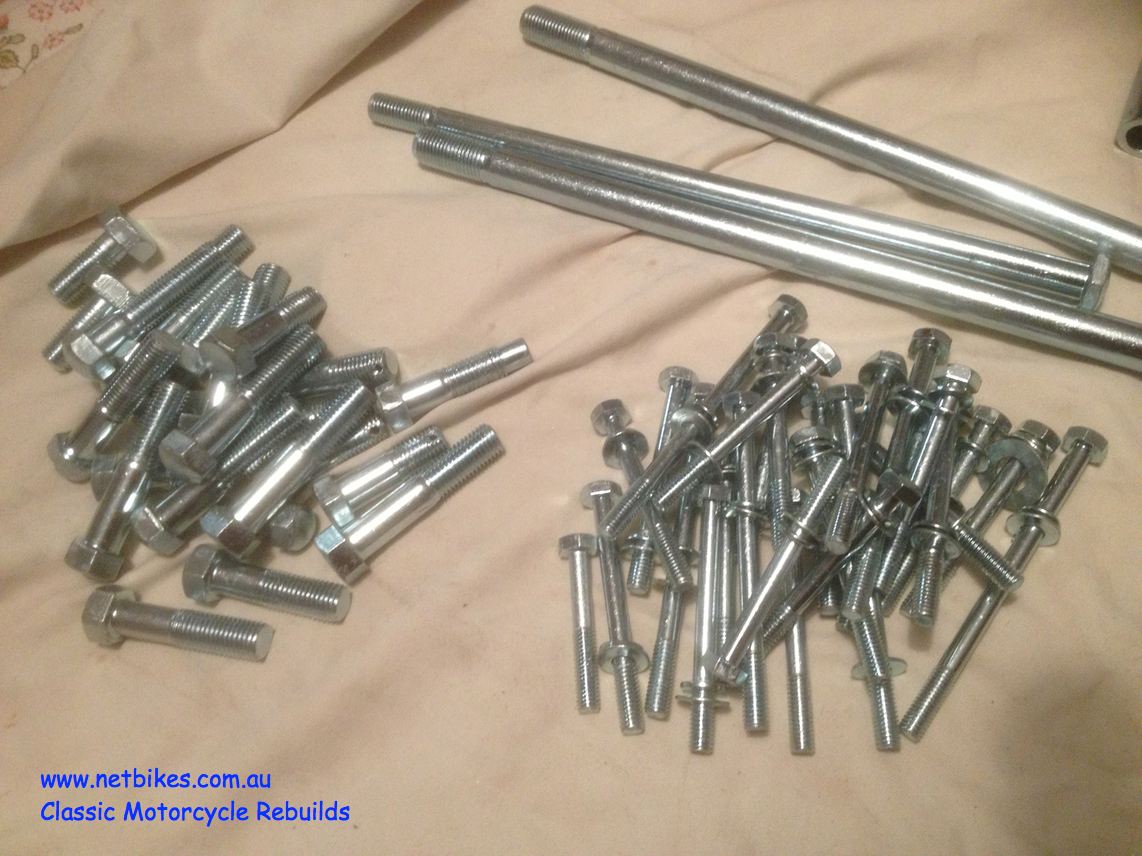 The wheels, both are Borrani, the front was fitted to a H1 Kawasaki in the 70's and is therefore 19inch, the rear is 18inch.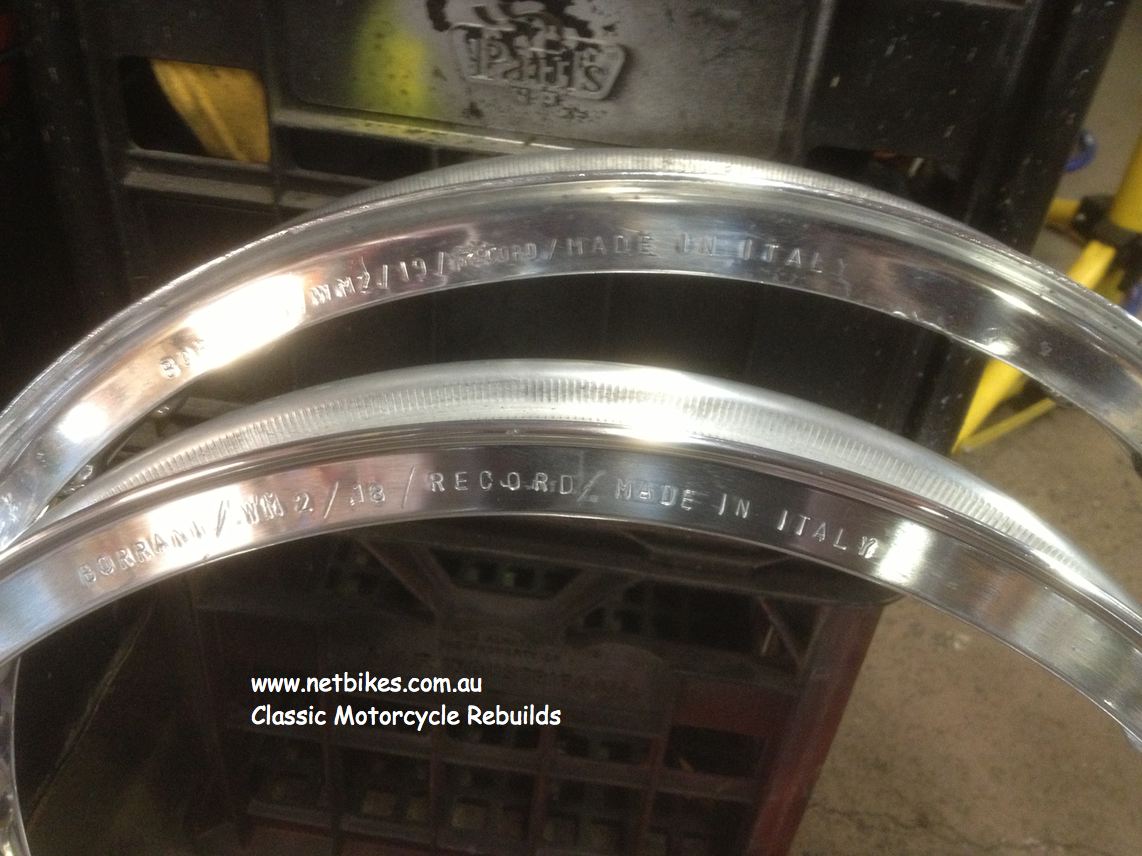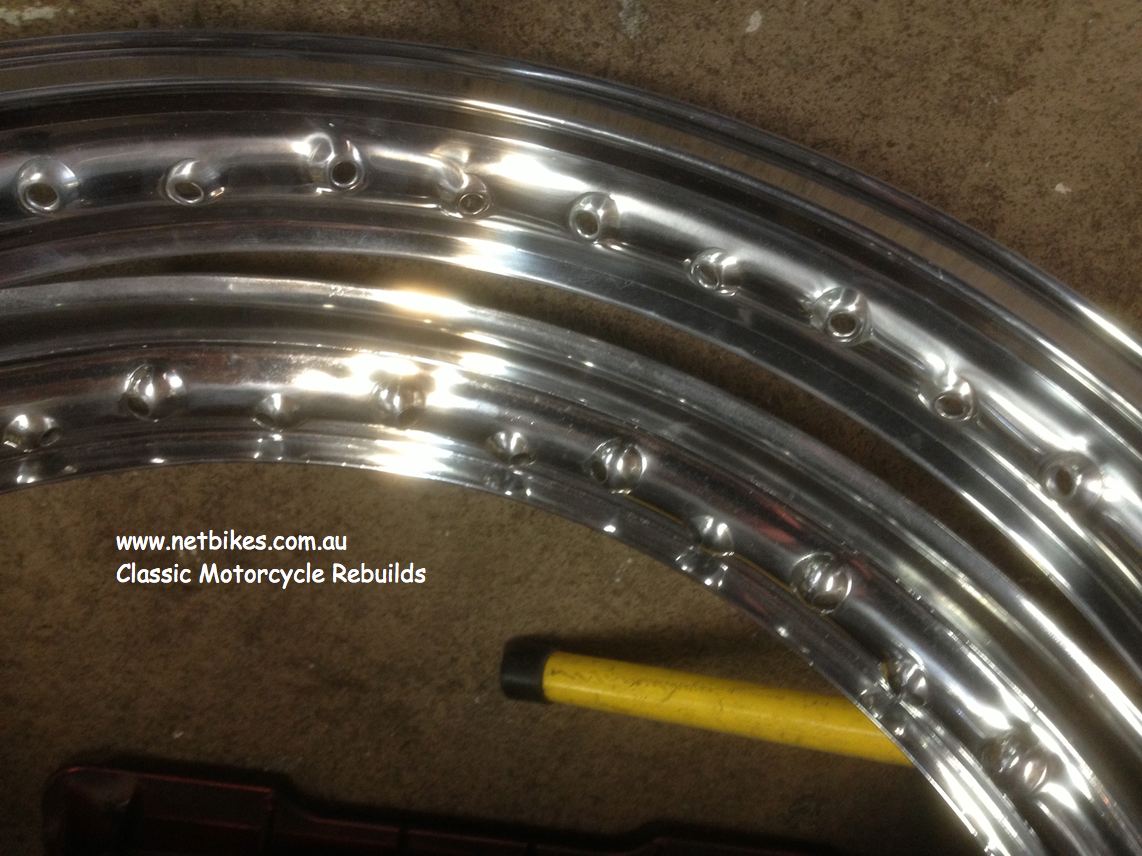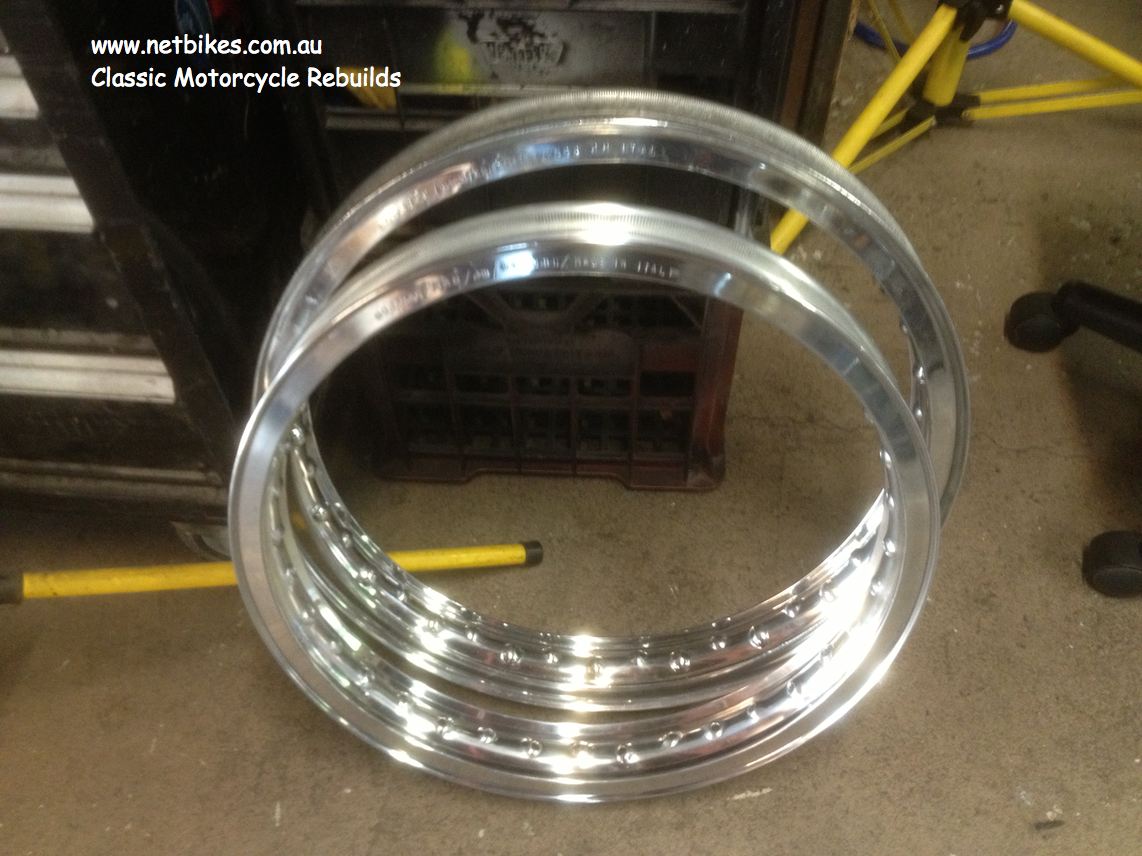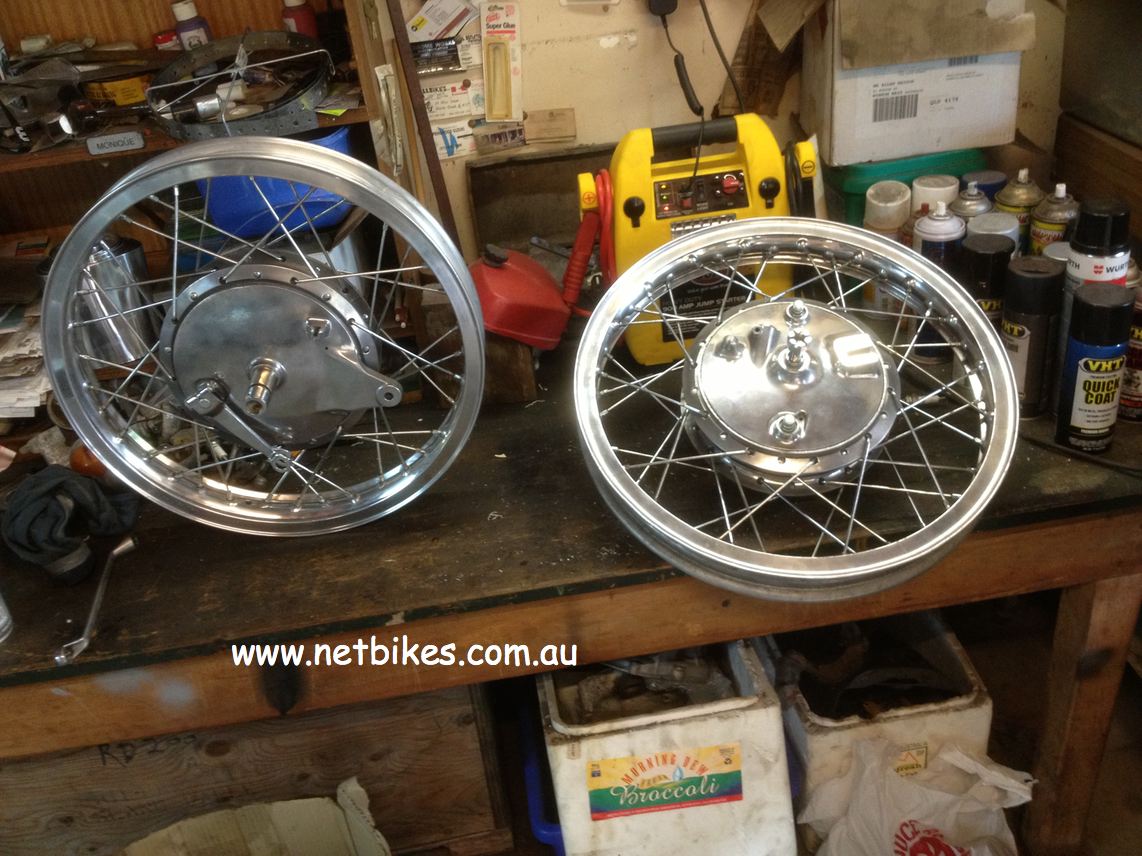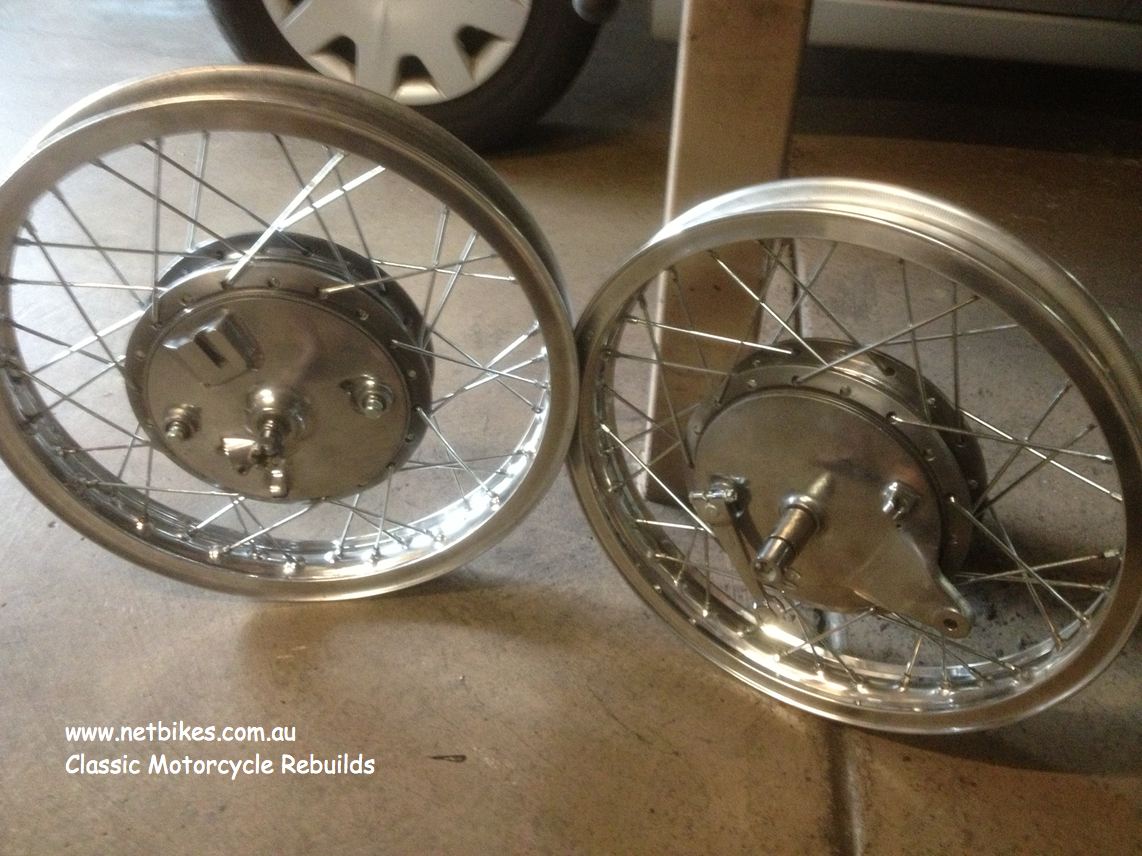 Putting it all together, or mocking it up really.
Those instruments have now been used on another bike but I have a nice set from a 72 model I will use,
The bars have now been replaced with adjustable clubmans.
The left switch block is NOS.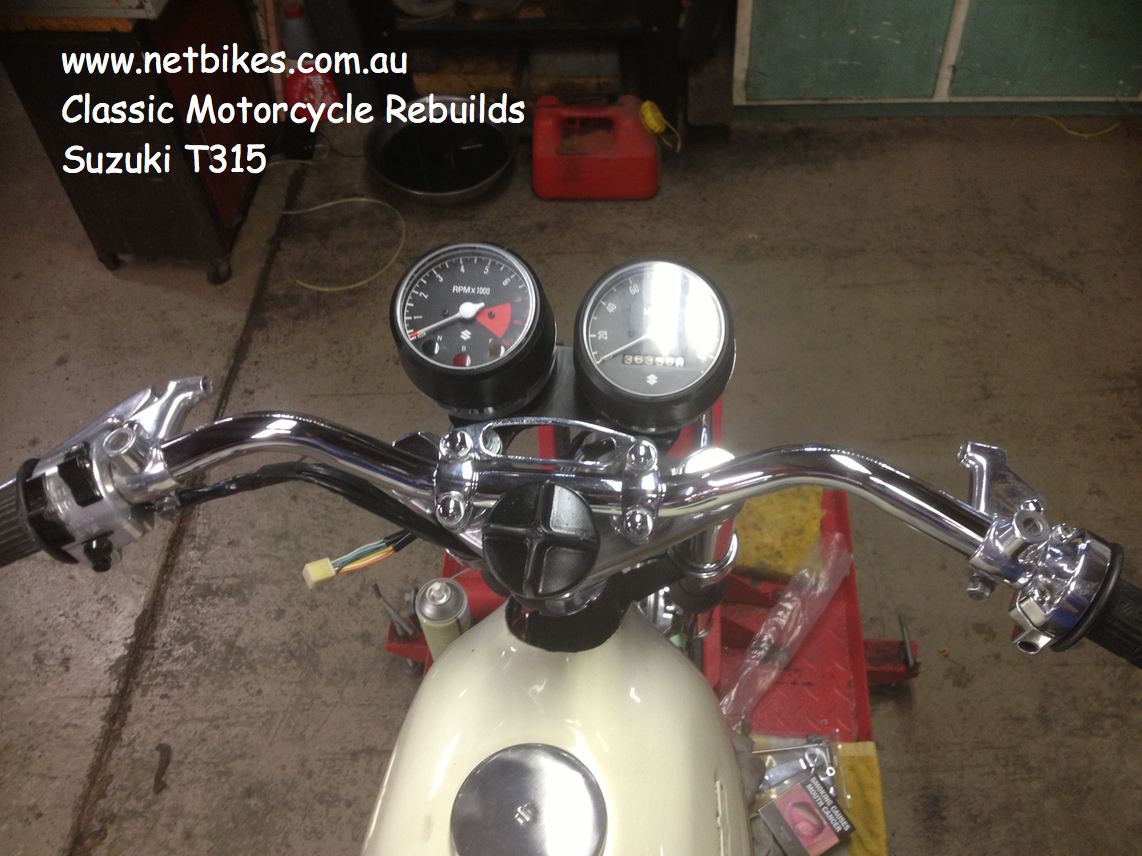 The fork tubes are NOS, front wheel sits with brake on right side as per Kawa H1
The axle was modified to fit the T350 fork lowers, I will be using a T500 front guard.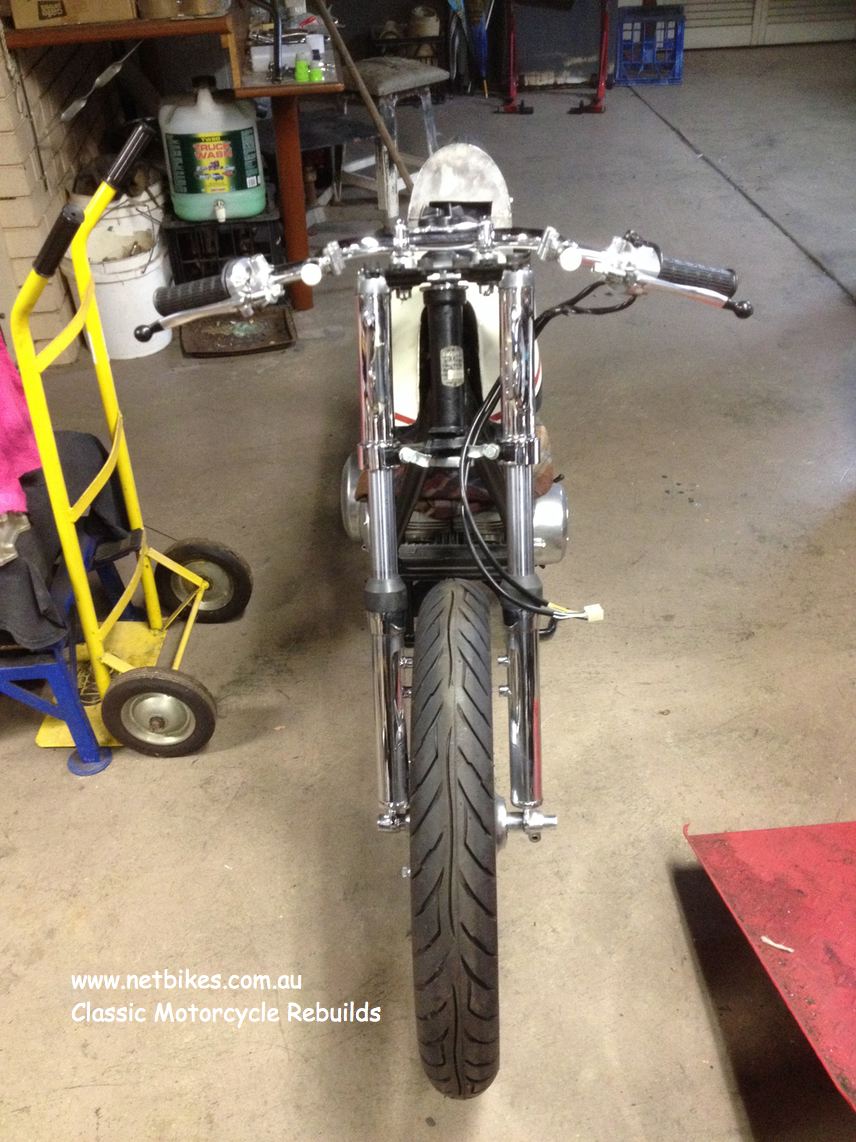 The tank is 1969 T350, the seat is home built.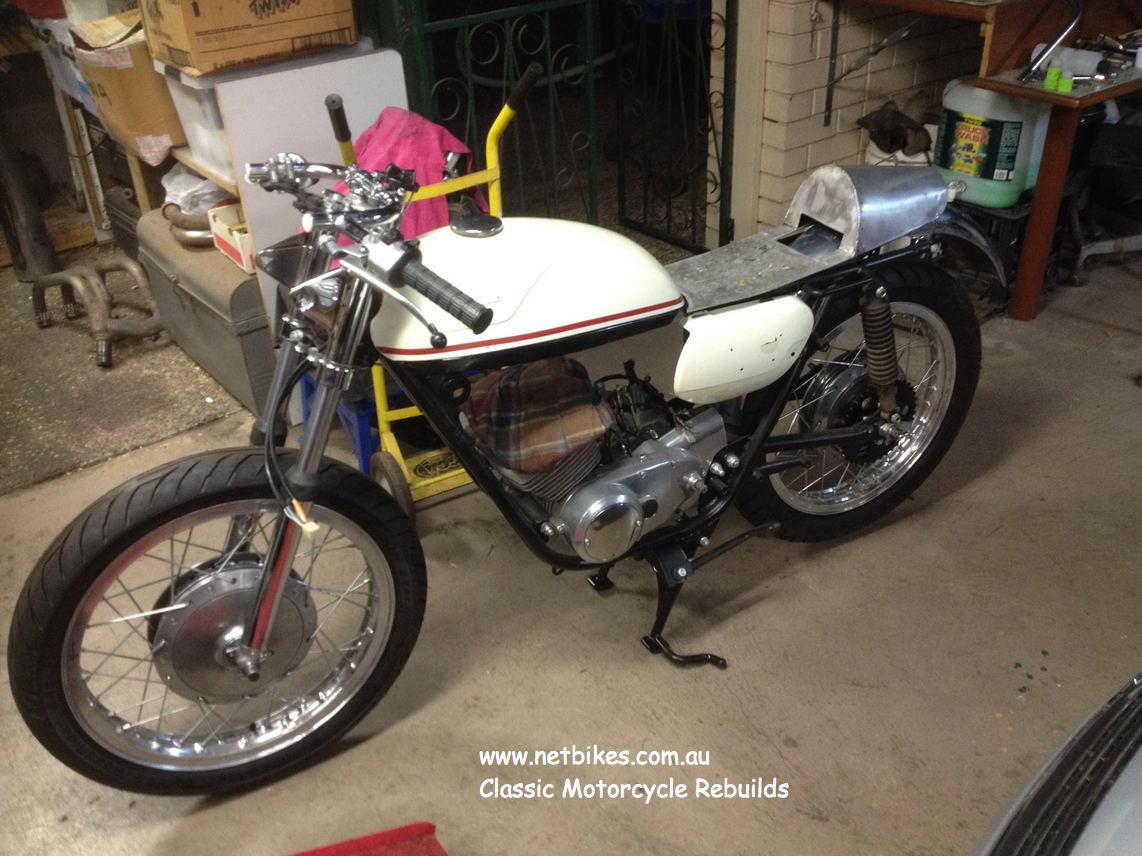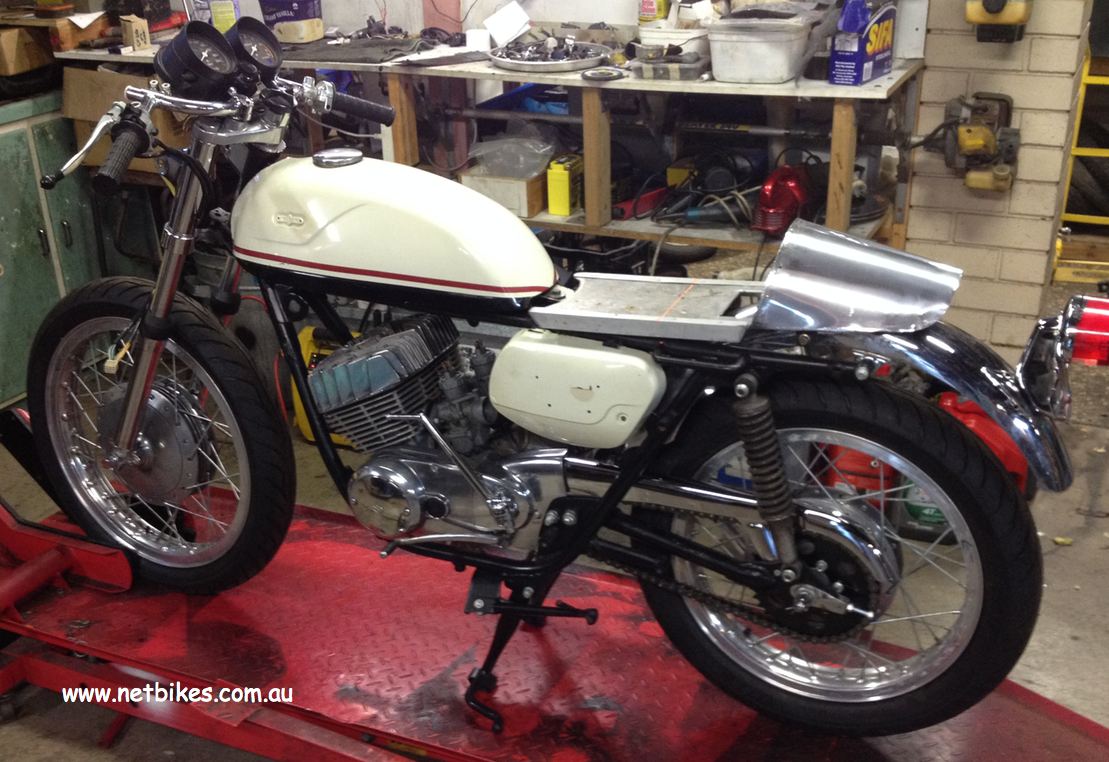 Above picture a little more that half way finished.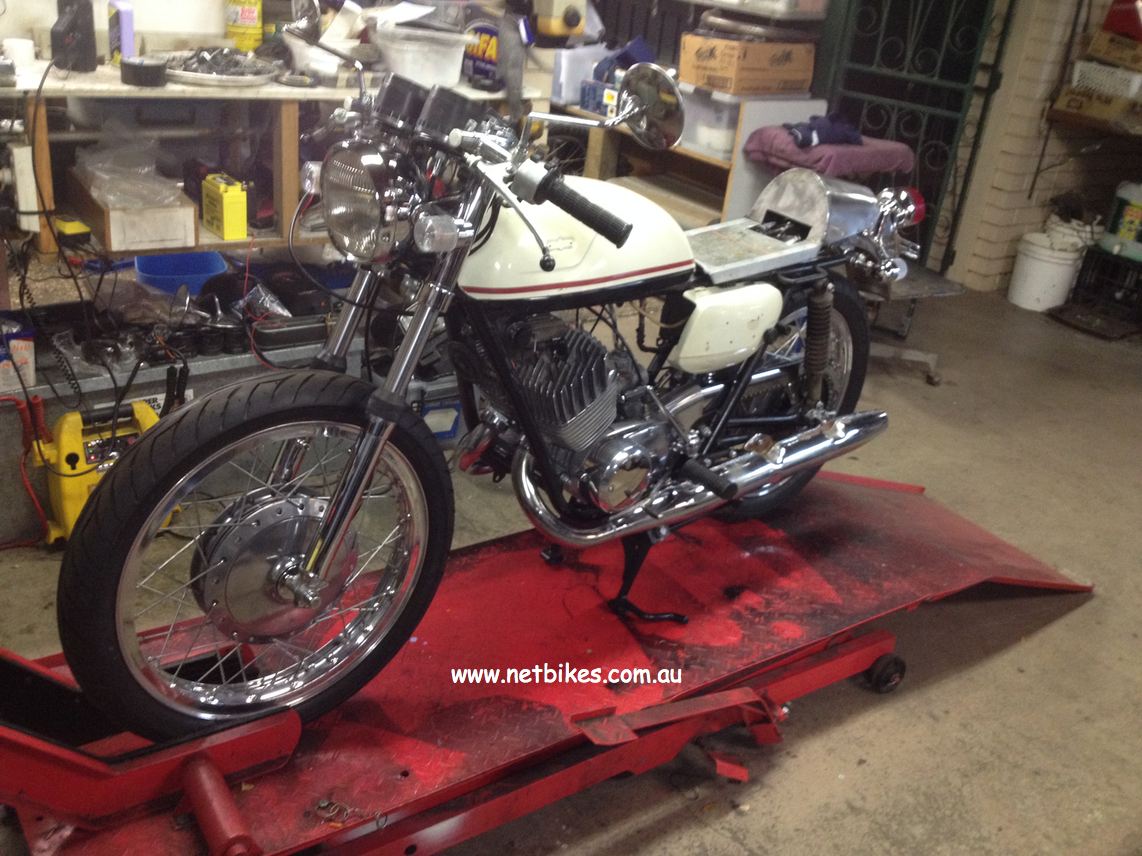 July 9, All electrics fitted and working. I ended up using another set of instruments,
the GT250 set were too wide and allowed no movement for the adjustable bars to be adjusted.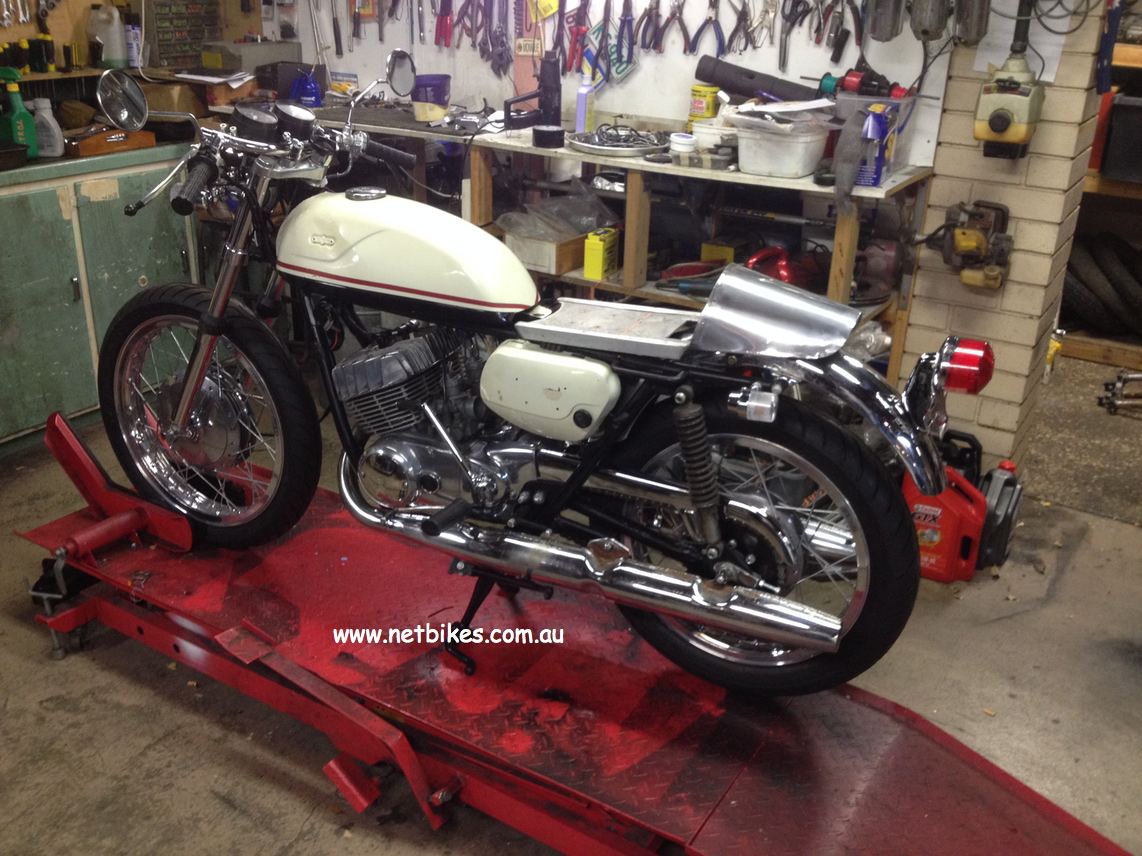 This bike is now completed and it for sale, $5500.00 ONO. My email and phone contact are at the bottom of this page.
Finished pictures below, as you can see I have gone for the more standard riding position, I guess age does that to you :-)