Projects Index
1971 Suzuki T350
This bike is for sale, see current pics here.
October 8 2014. There are 25 large pictures on this page, please allow time for them to load. Thanks.
--------------
A sweet 1971 Suzuki T350 I purchased just a couple weeks ago, mostly original except tank had a repaint but slightly not the correct colour,
and the seat cover, will get correct cover soon. Motor is running nicely so leaving that for now. Some detailing and it is right to go.
I have set most pictures up so you can see the before and after look, in some cases it may not look a lot different, like in some of the alloy polishing, this is because I have tried to keep the original factory finish look, at least a little.
I still have a little to do like polish the clutch cover and get a seat cover but bike is now fully rideable to anywhere the road takes me.
Be sure to look at some of my other projects, link below. Enjoy.
Chris Dupen. Owner netbikes com au, since 1995.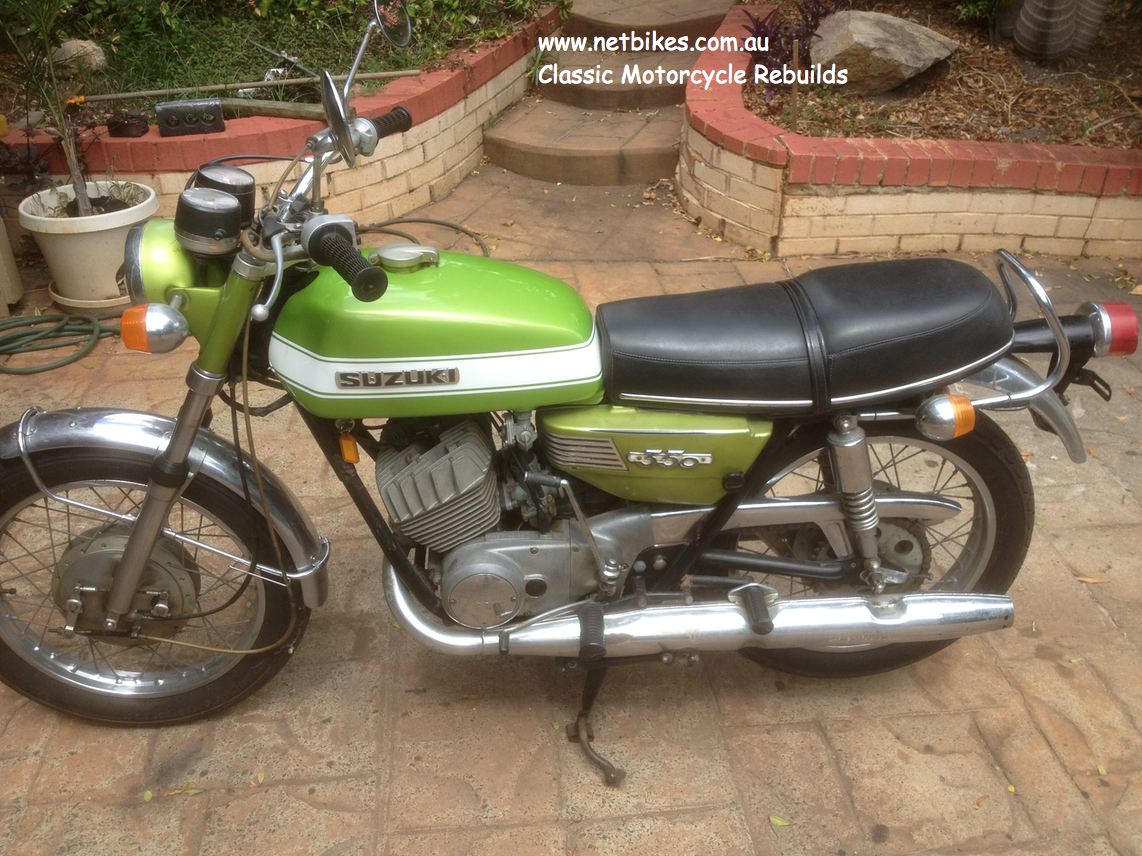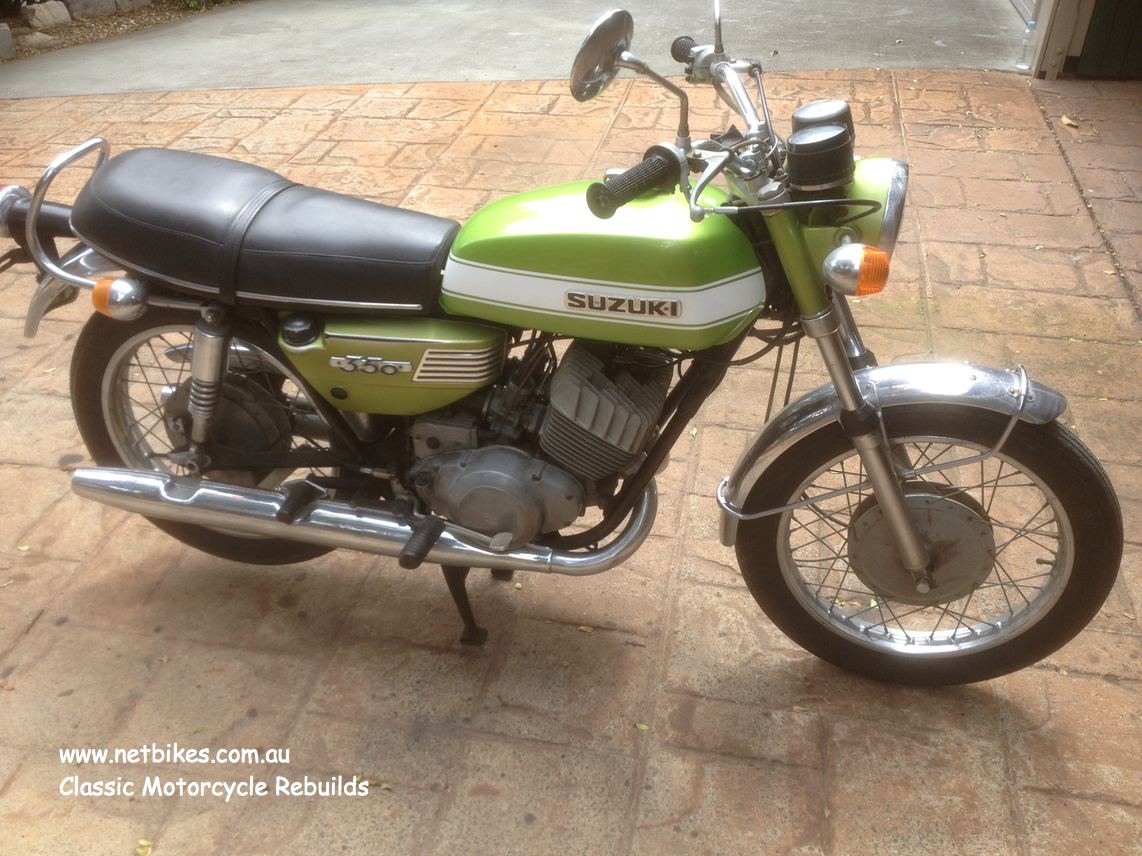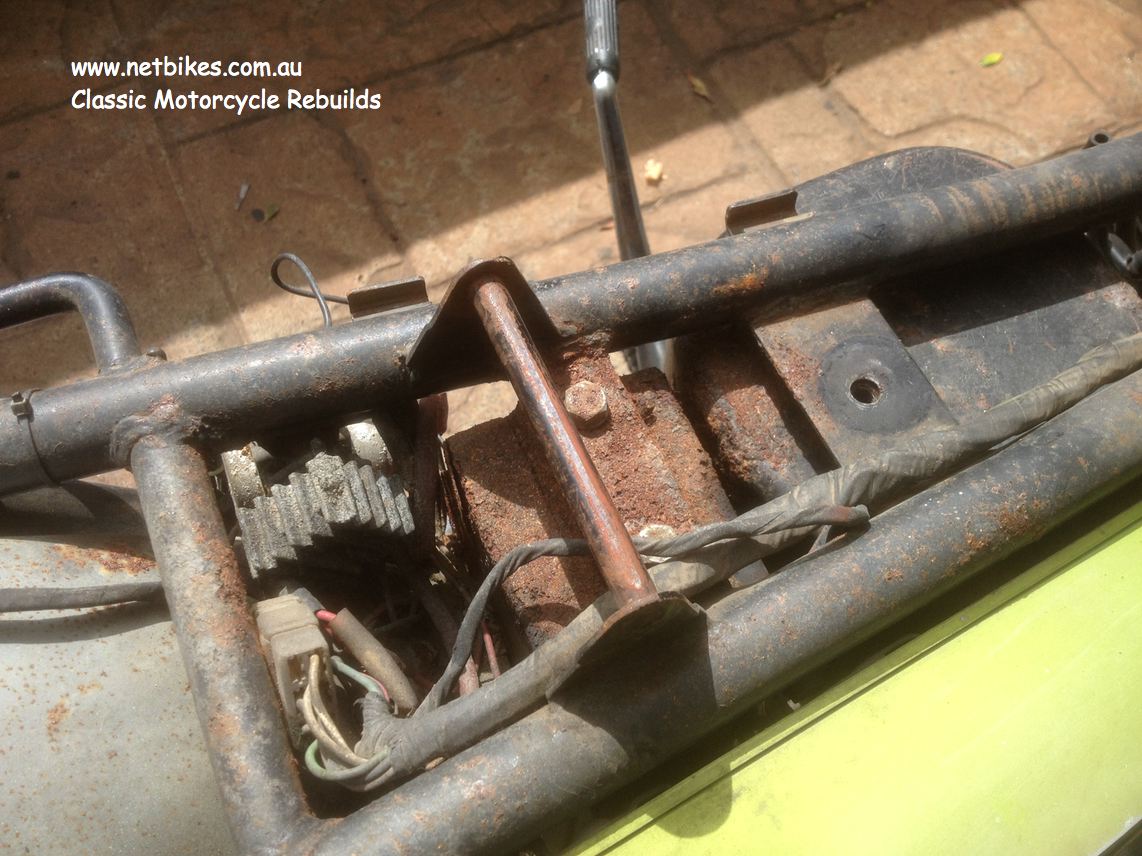 Acid fumes take their toll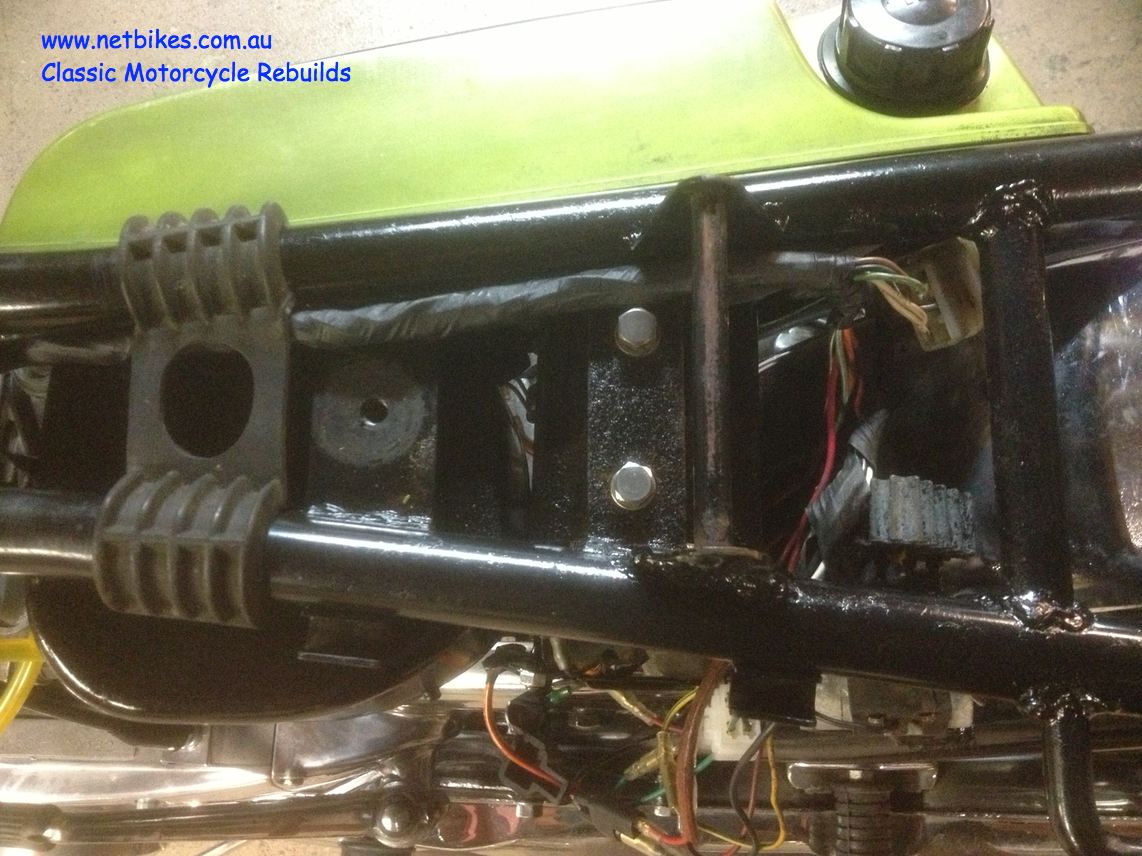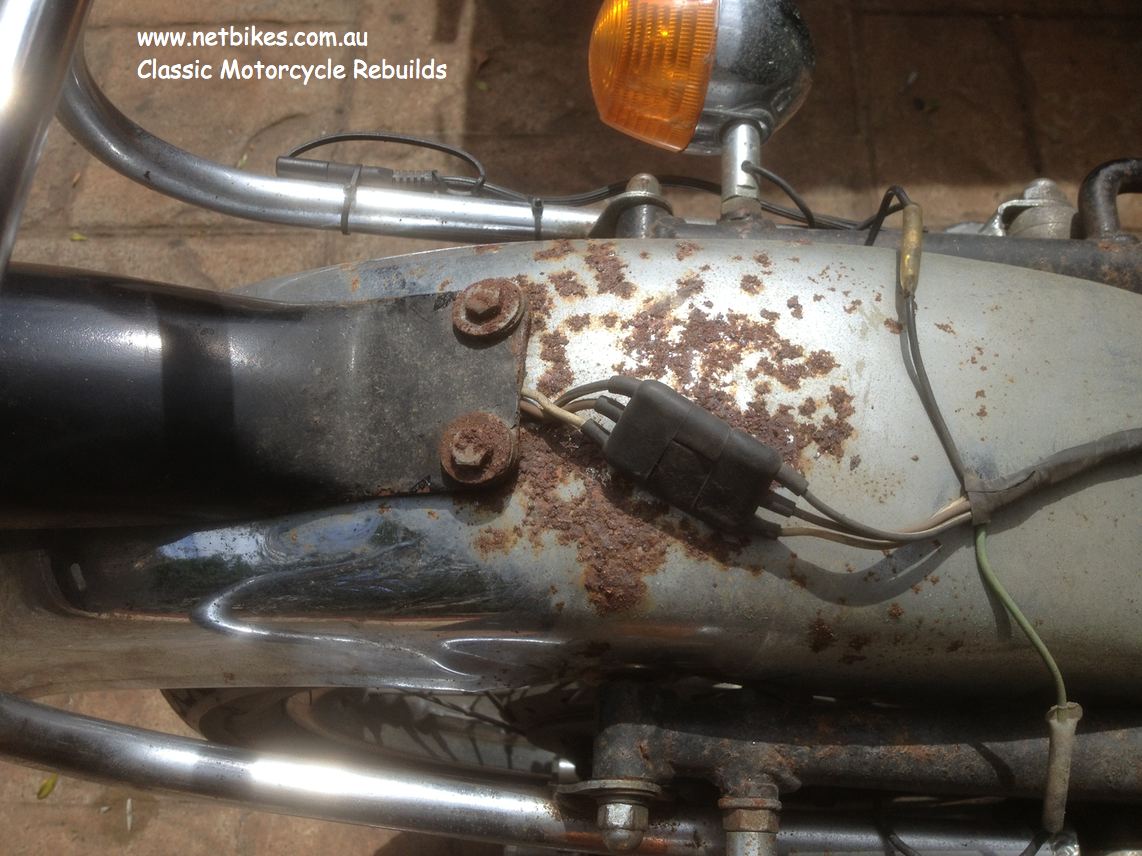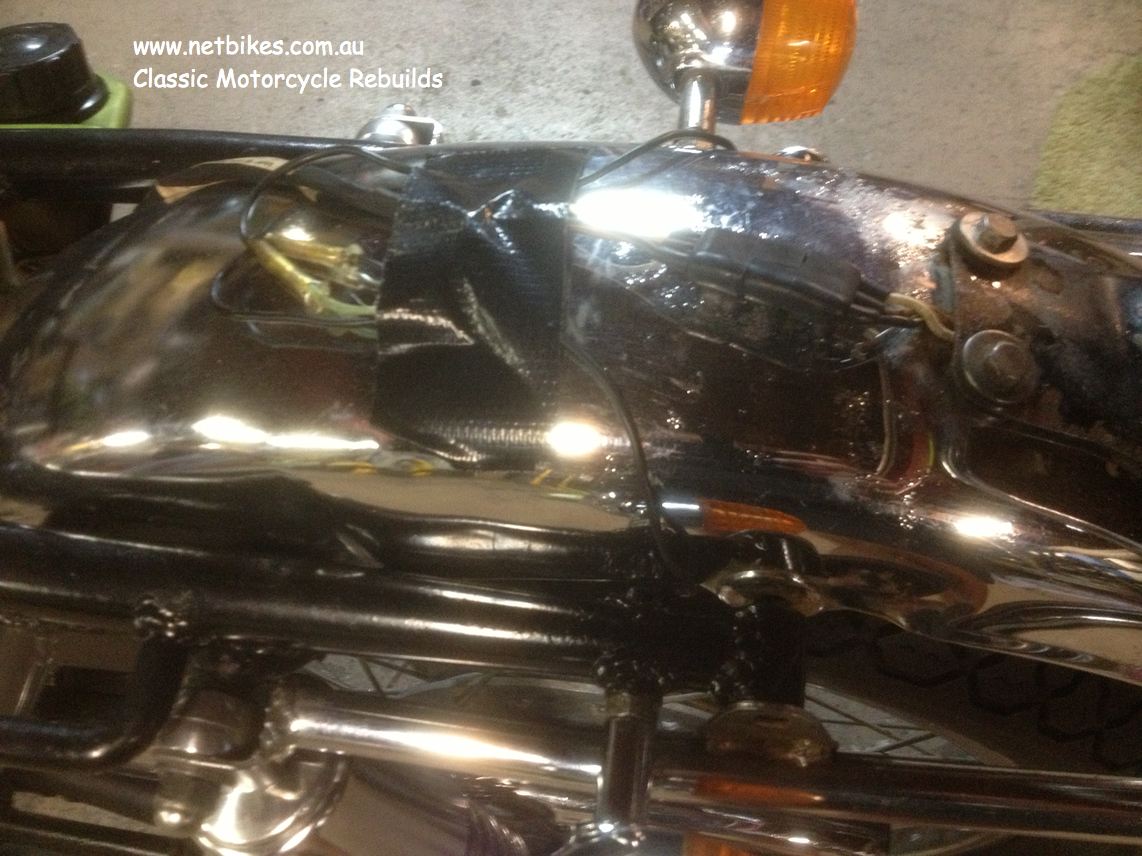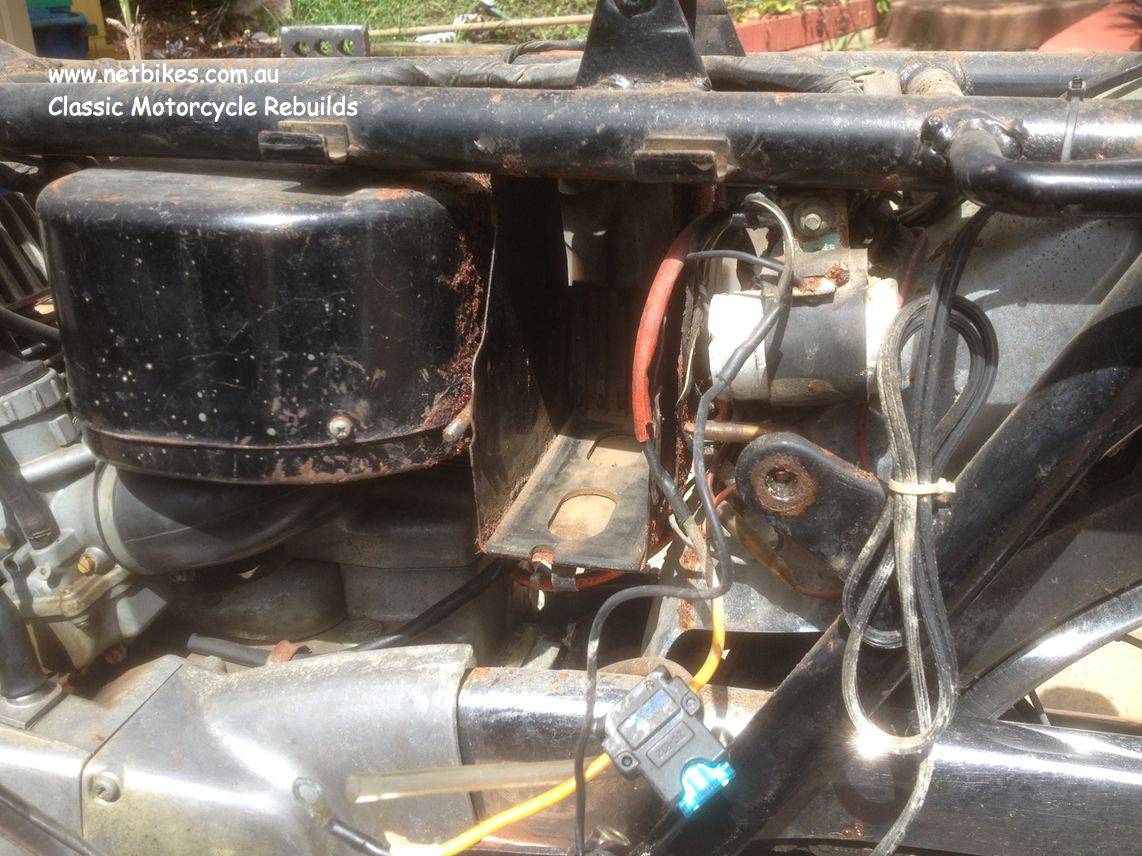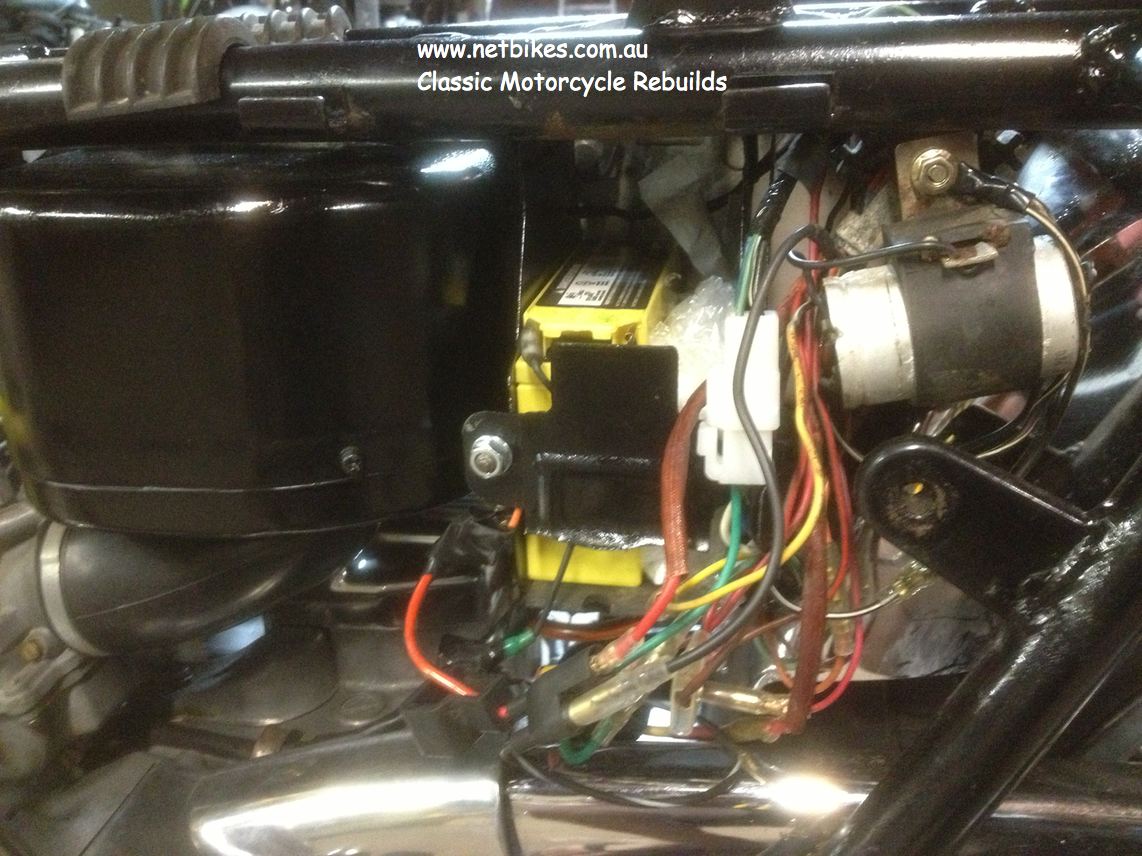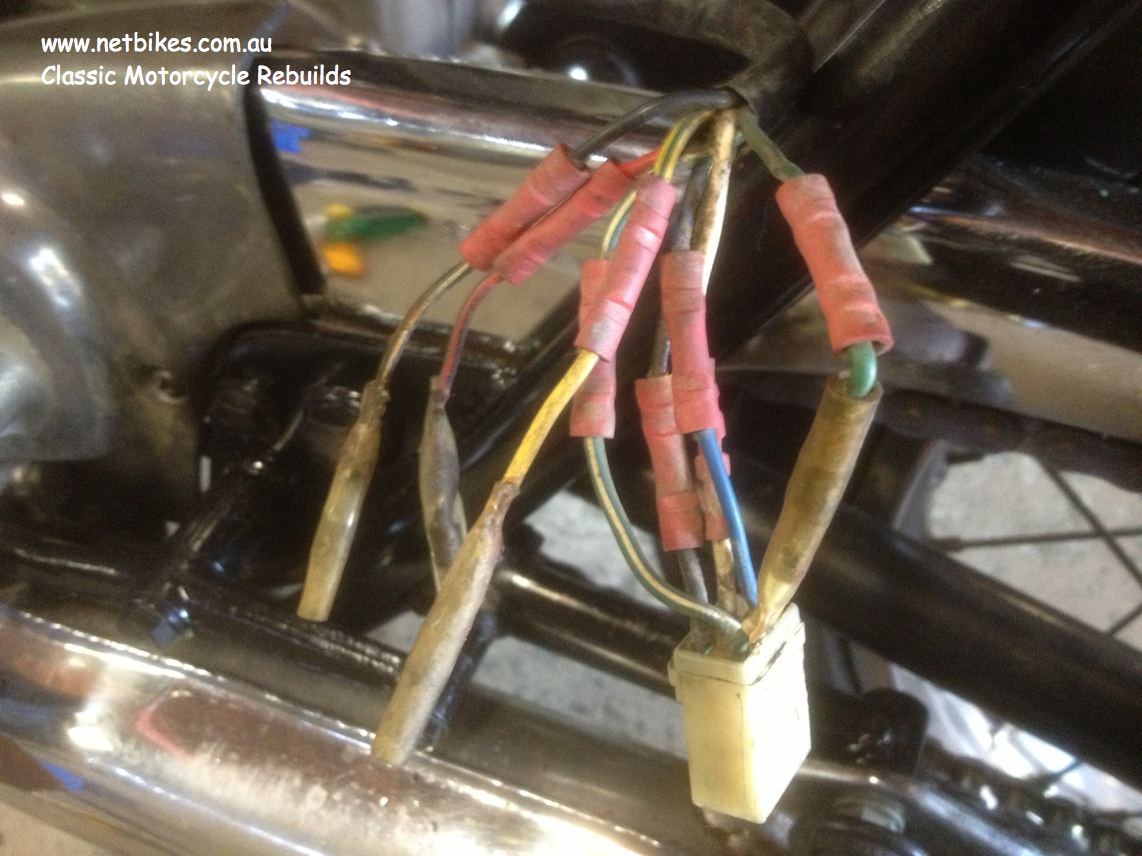 Dodgy wiring alert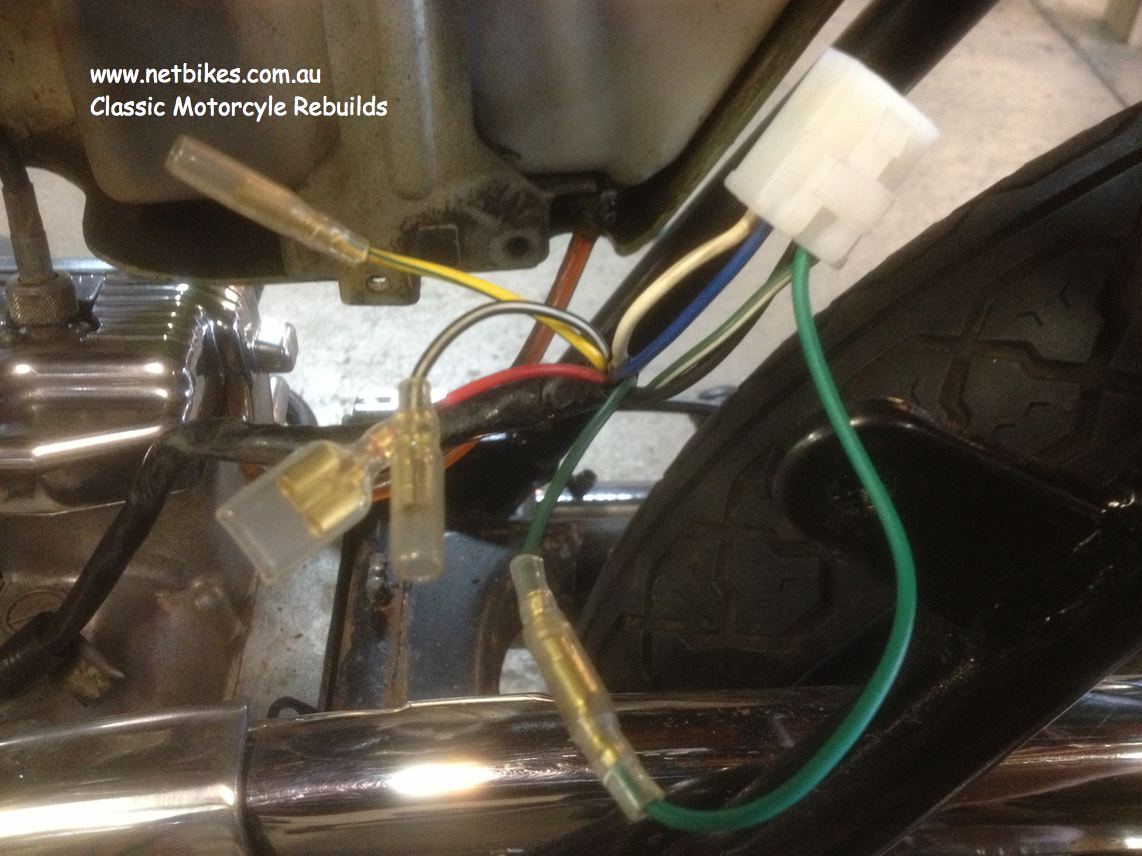 Sorted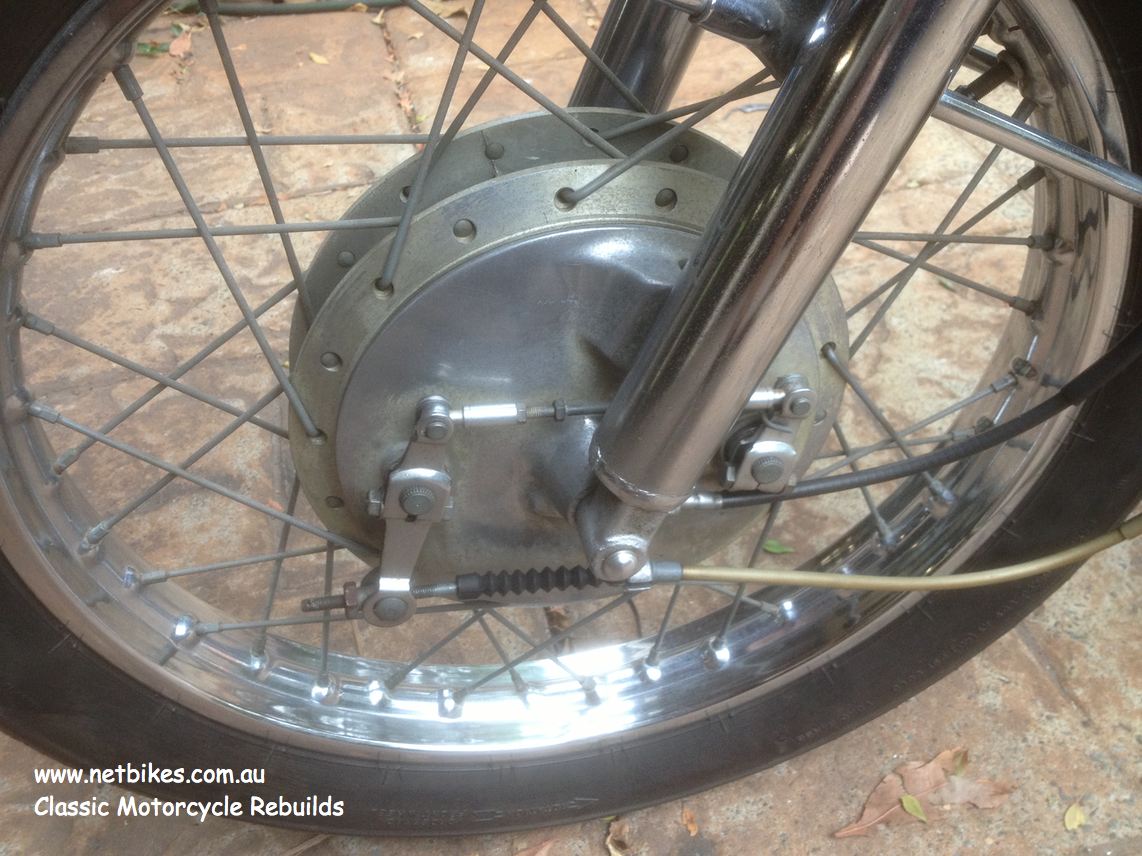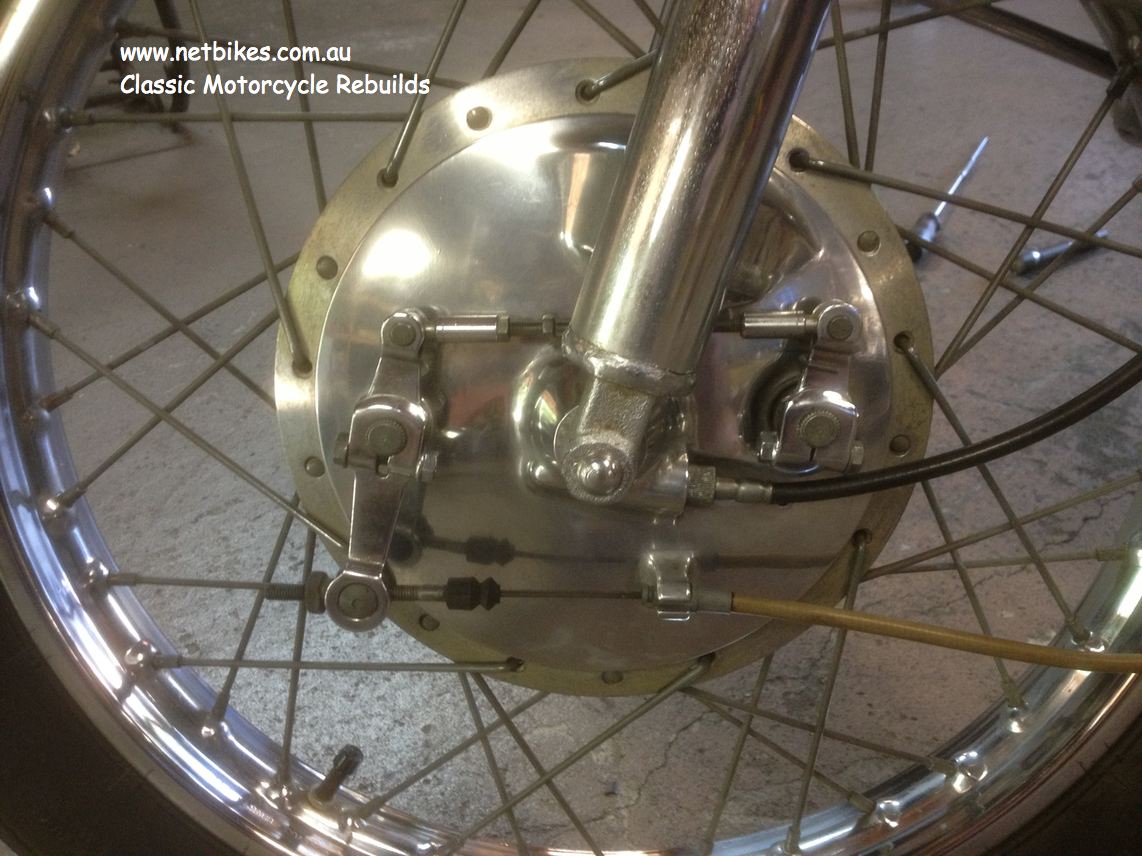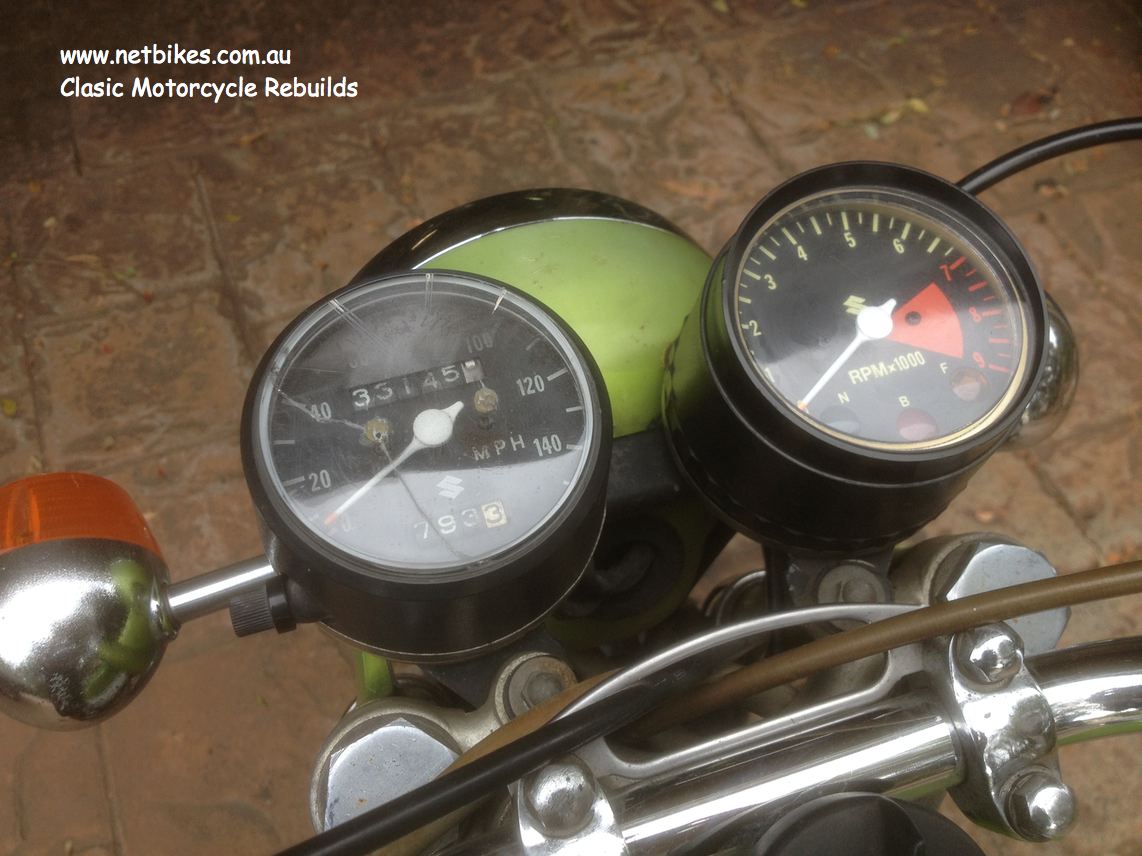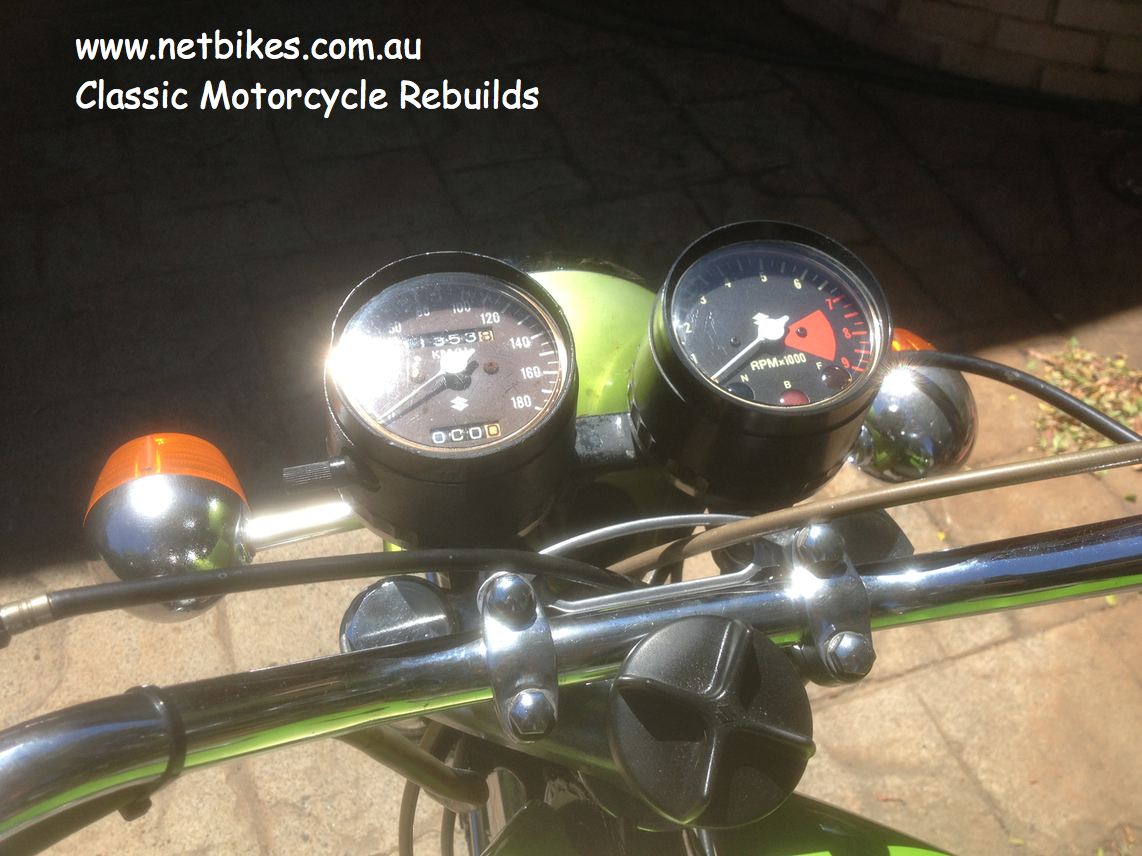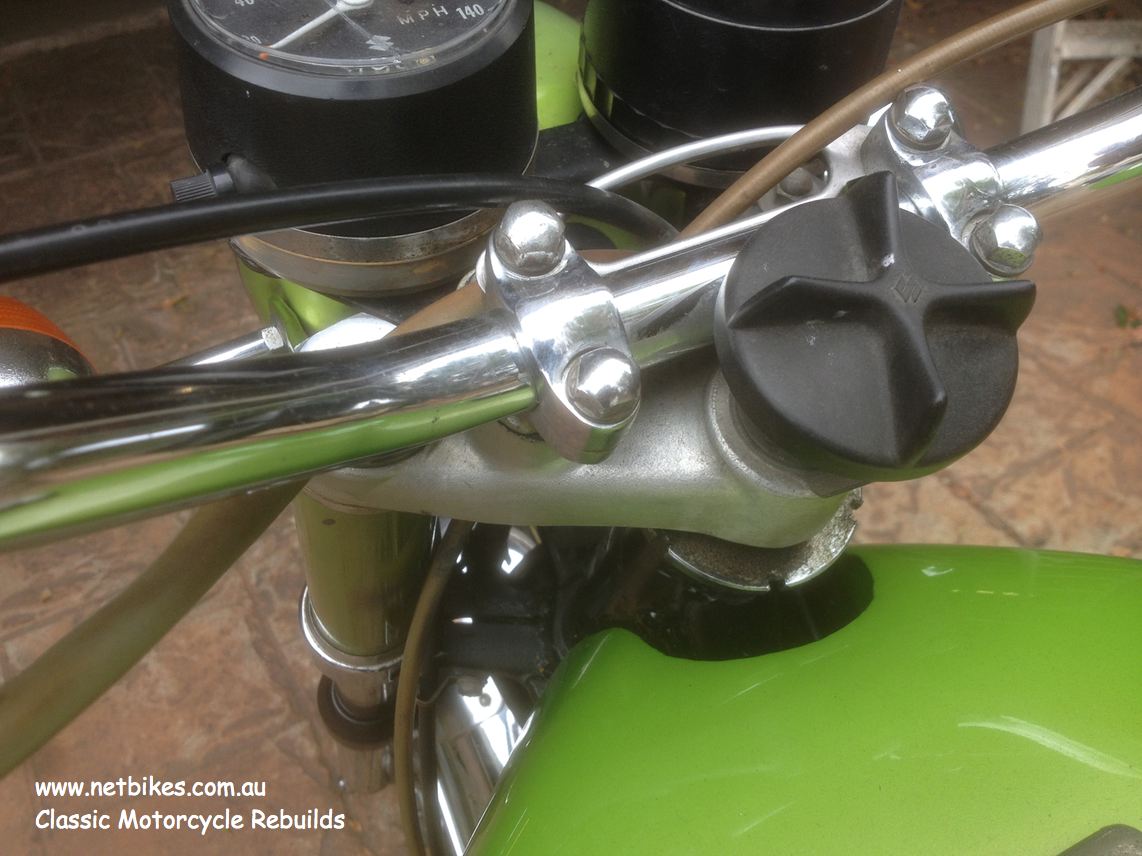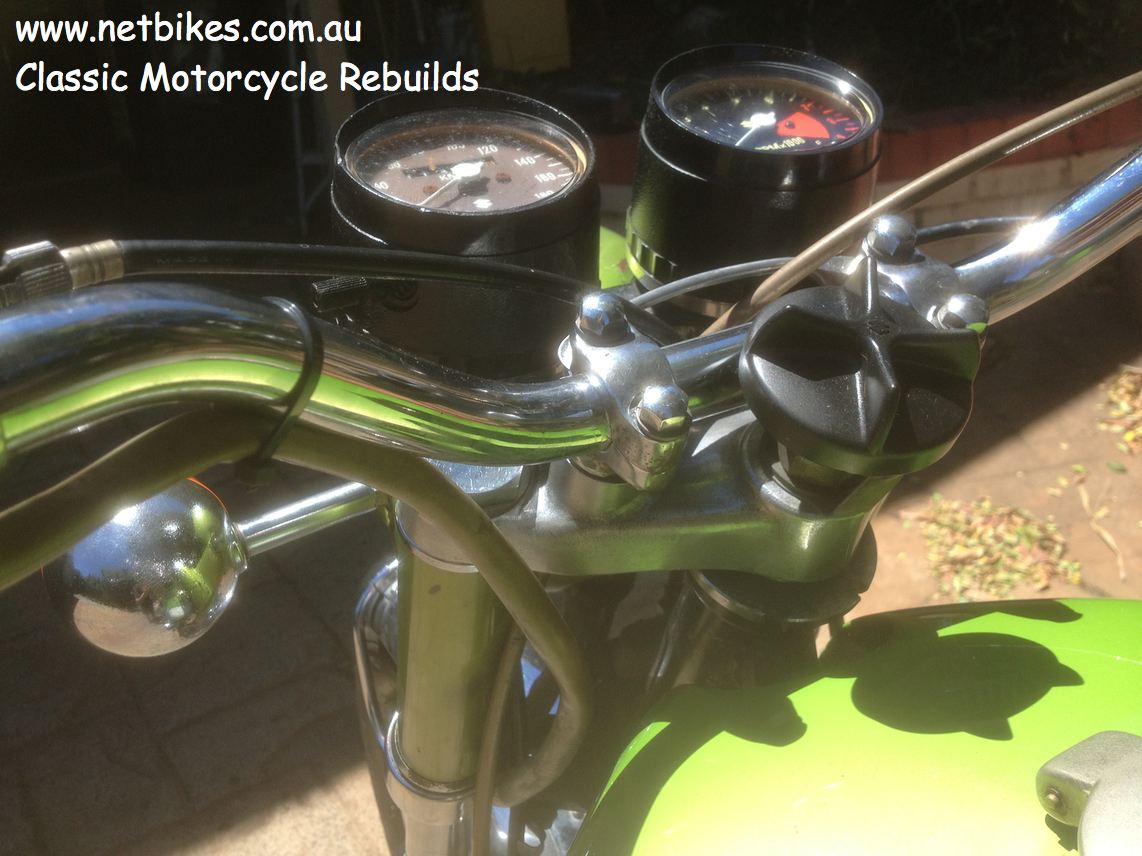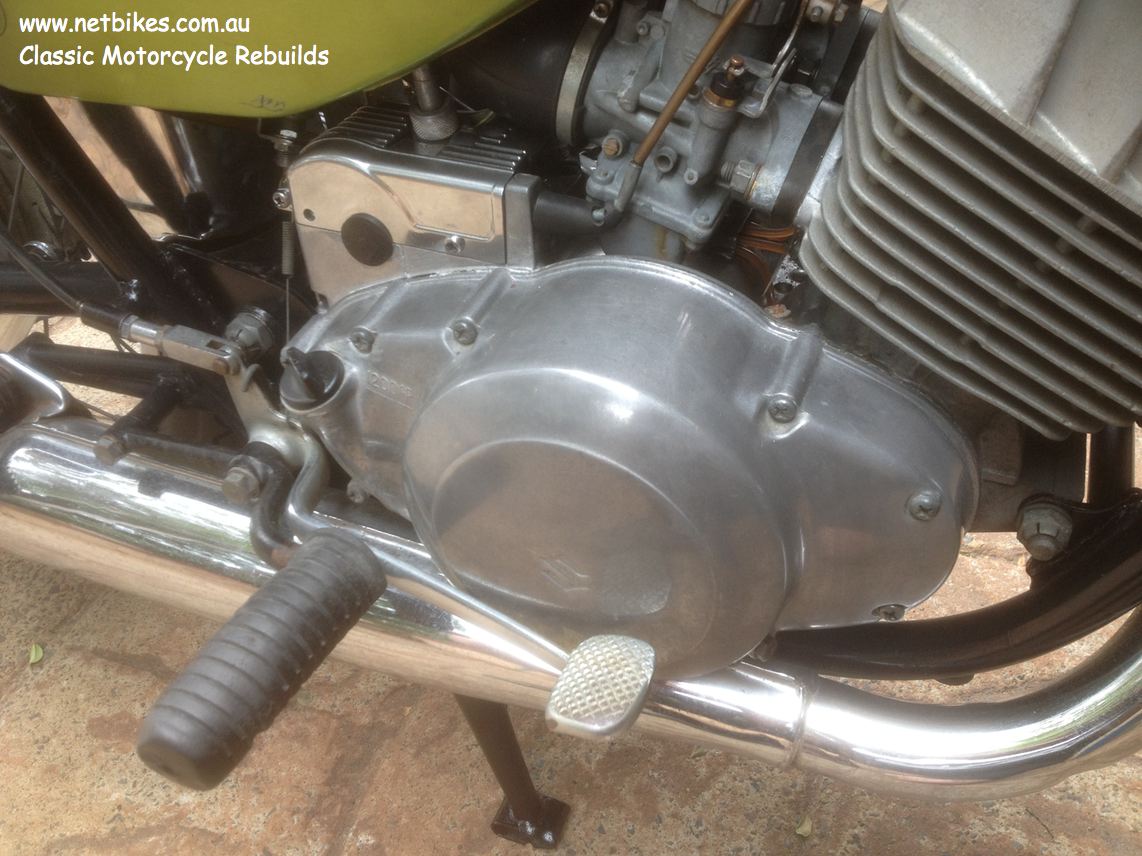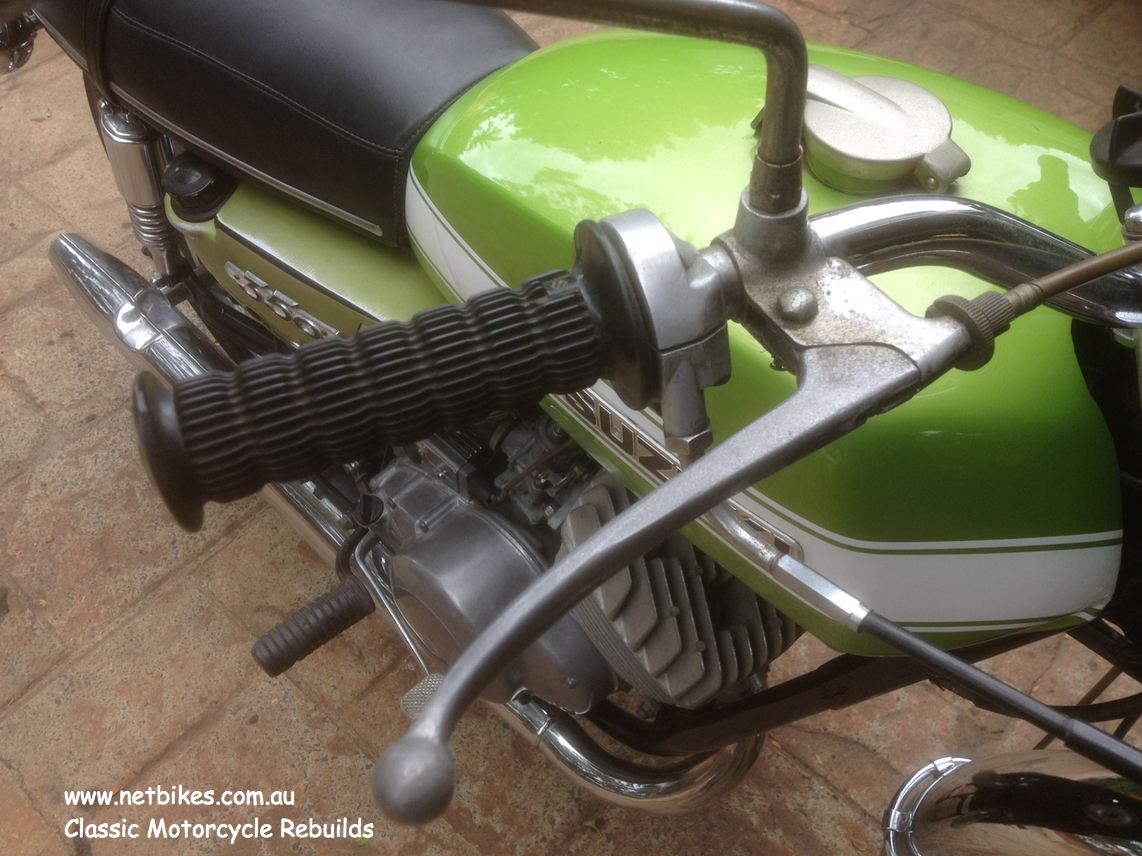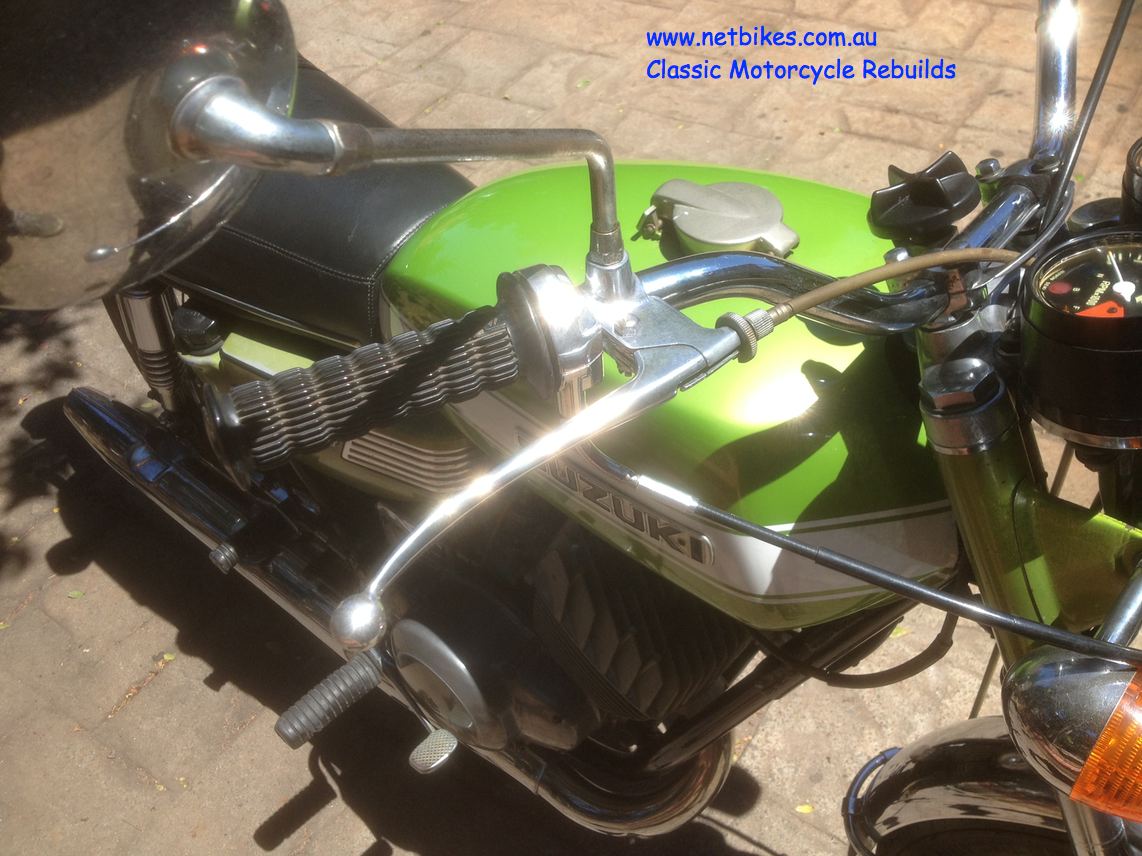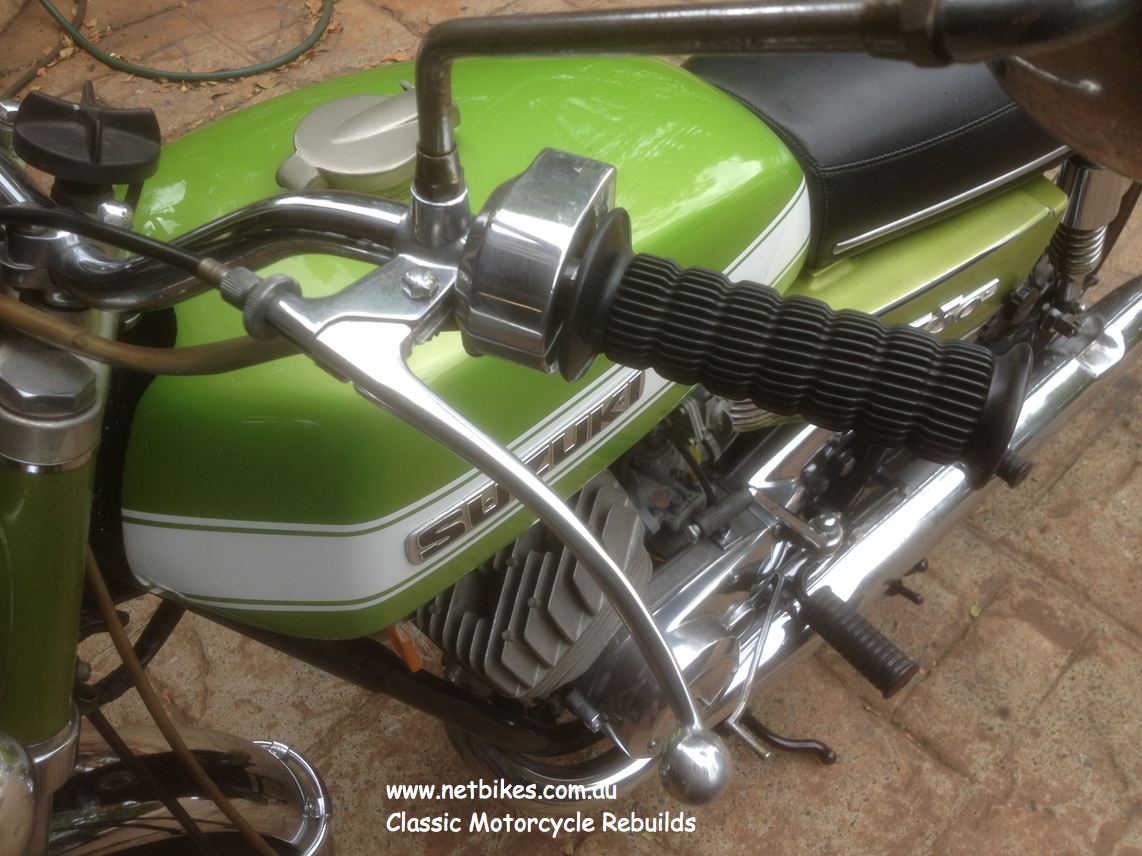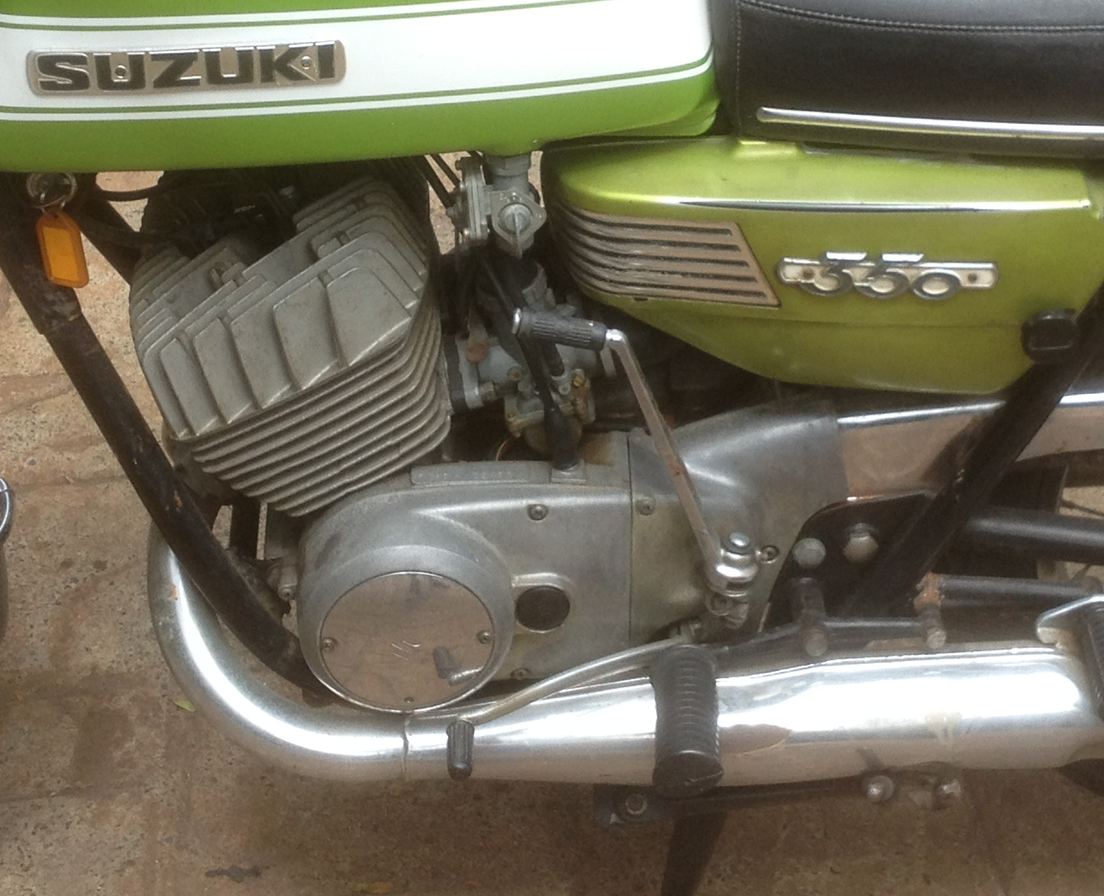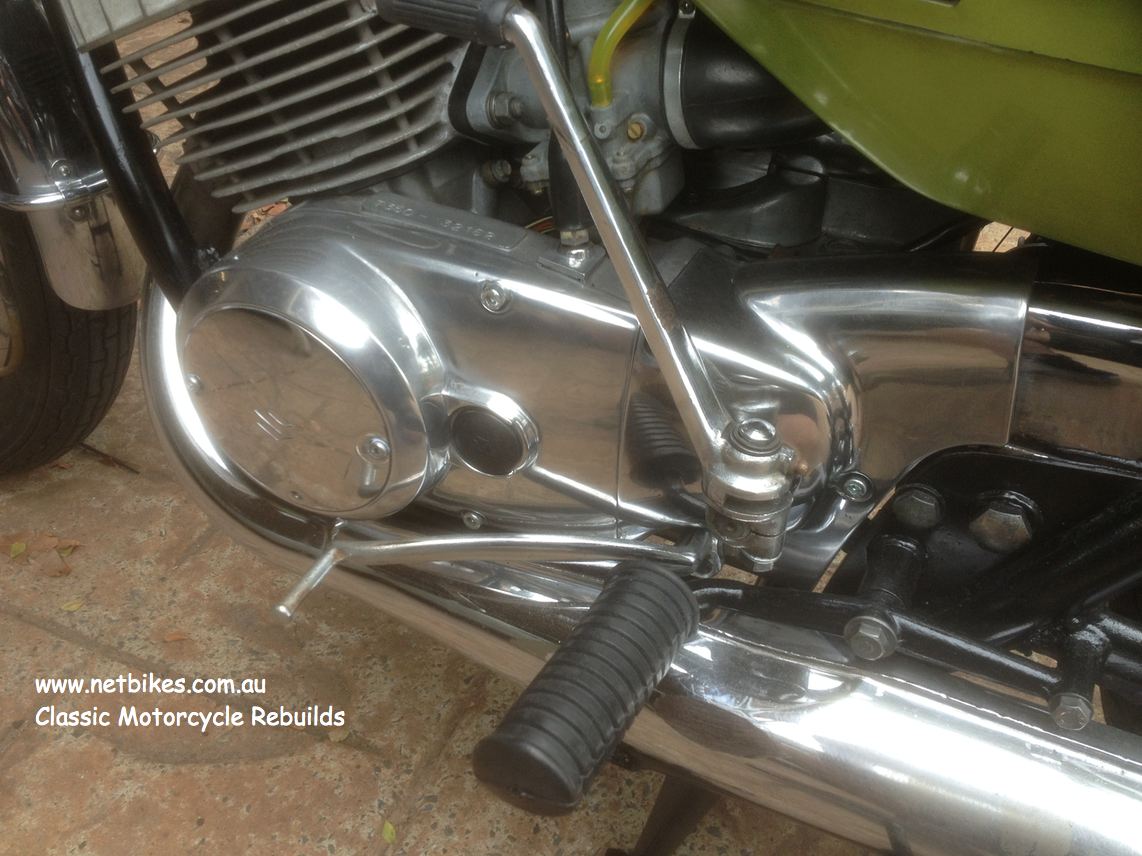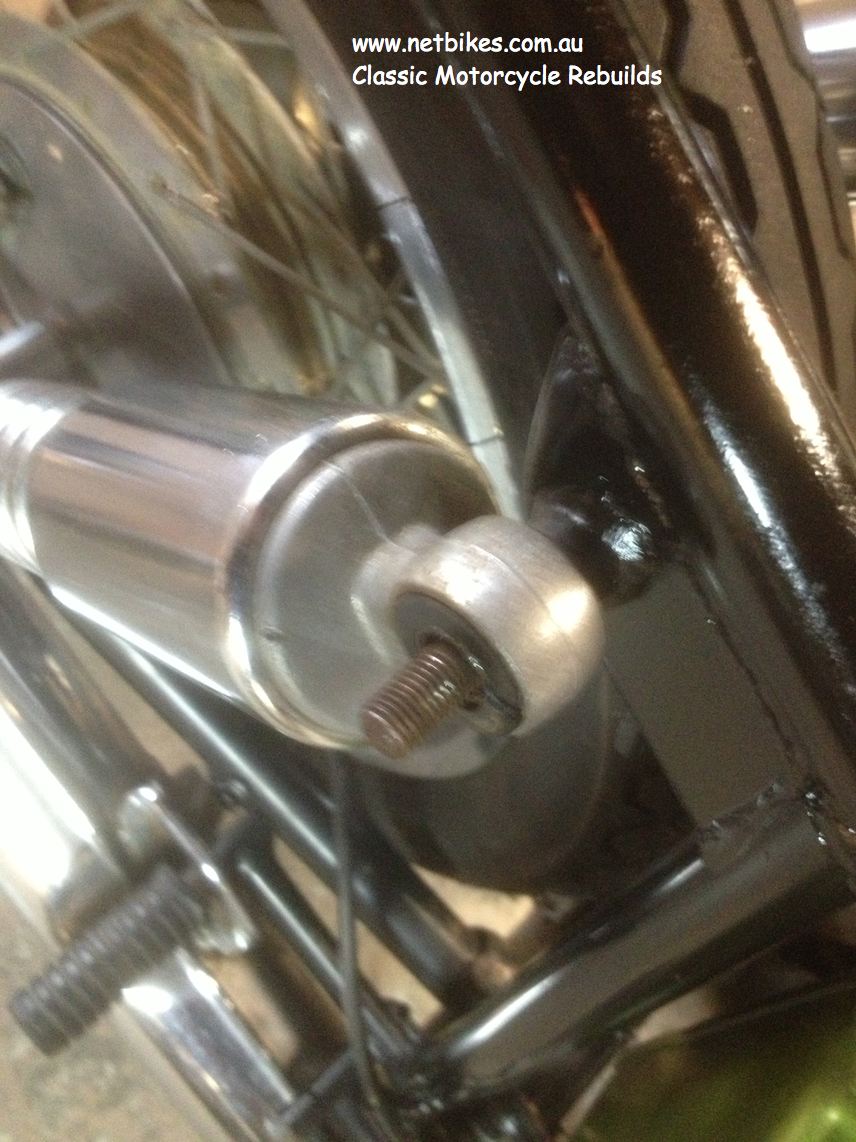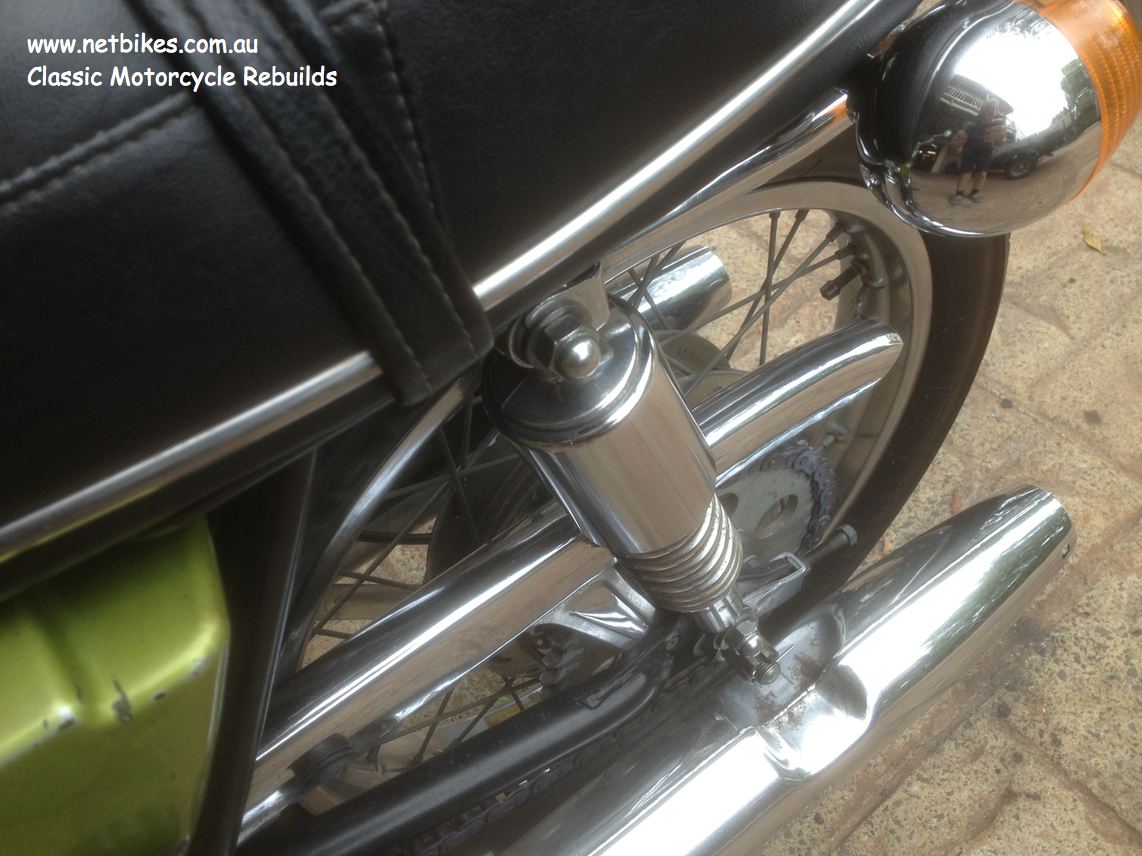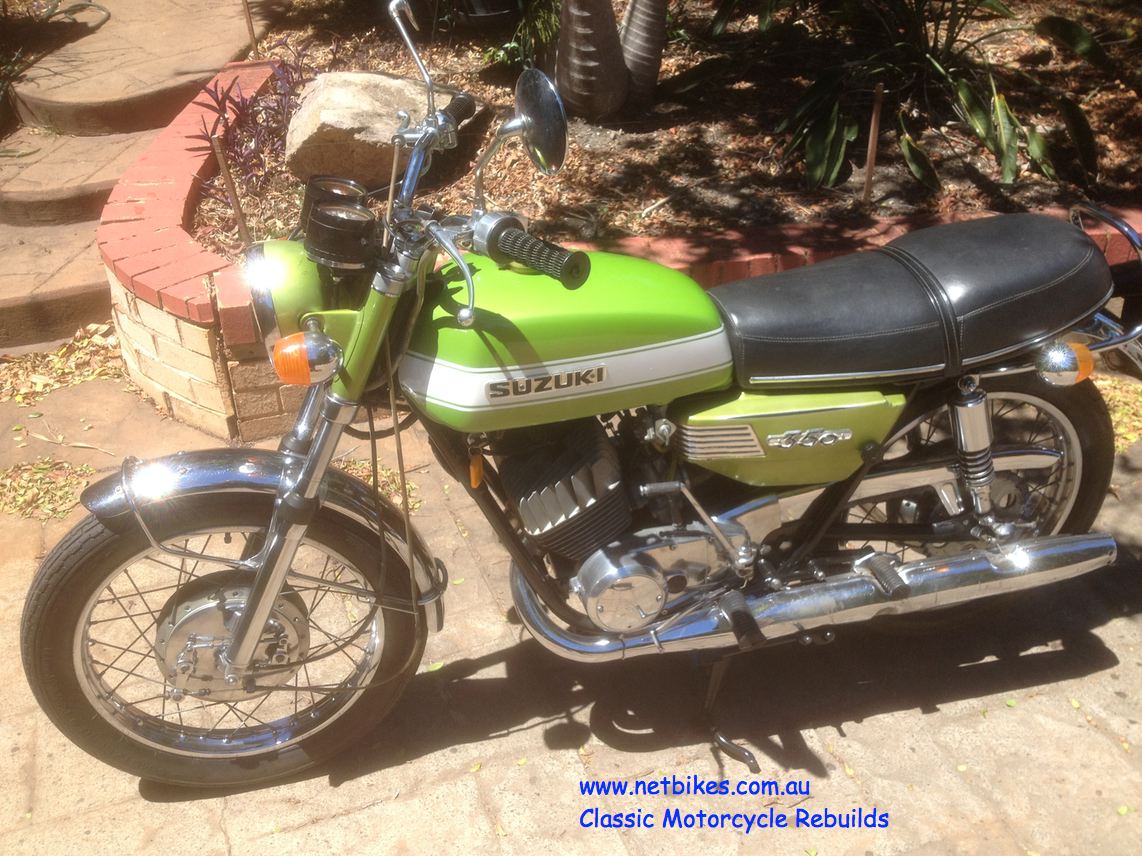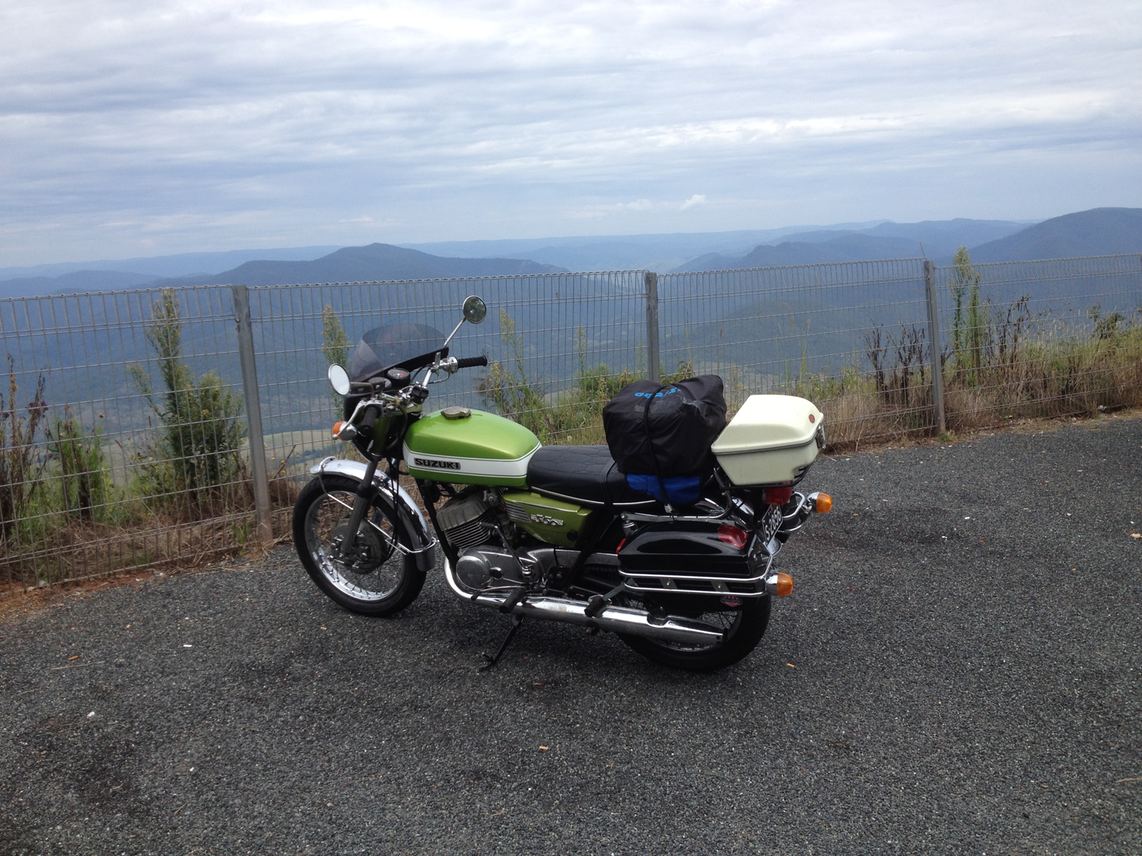 This last picture is of the bike on Thunderbolts Way in NSW, I rode it to the 2015 VJMC rally in Canberra covering almost 3000k's return trip.
Projects Index