Projects Index
1967 Honda CD175 Ex Postal Service Bike Build 2005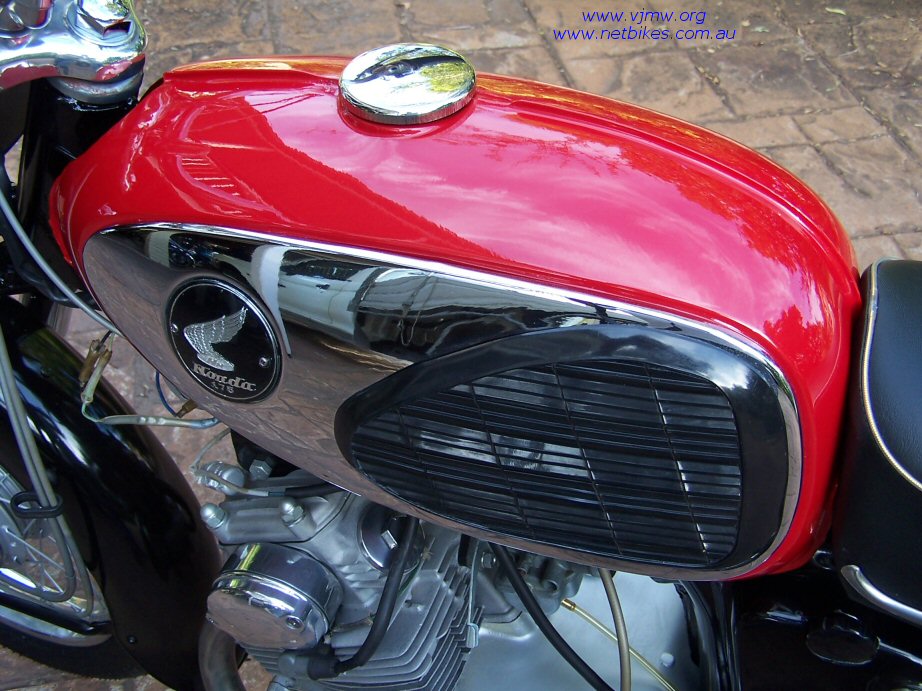 Allow me to be the first to say, this bike although I think it is very nice, will not win anything against "real" competition in any concours event. It may have had a chance had I spent the extra $1000 or so to chrome the muffles,wheels, new spokes etc but not being a Honda guy myself I just couldn't or wouldn't bring myself to do it. Maybe the next owner will finish it.
The bike does serve at least one purpose, by retaining a tiny slice of history in the Australian Postal service. You see this very bike was used by AU post back in 67/68 to deliver telegrams and general run-a-round duties that postal workers of the day did.
About the "restoration". The bike was purchased from a local swap meet in May 05. The pictures below show the then condition and I have taken similar pictures of the finished work.
Obviously the bike was totally pulled apart as everything needed attention.
The 4 speed box was upgraded to 5 speed from a CB175. The gear assy and shift drum go straight in with only one mod required, the selector drum roller has a tensioner spring which mounts to a pole on the right side upper crank case. The area around the base of the pole has to be die grinded deeper so the spring will fit flush.
The cylinder barrels were bored 1mm oversize and new pistons and rings fitted.
I fitted new badges, tank knee rubbers and most of the cables. I had to replace the original tank as it was too far gone. I sourced one from Canada and then found one local (so I have a spare GOOD tank here). I also sourced a front guard from Canada. The tail light assy I got from a Asian seller. Pretty much everything else was repairable.
Unfortunately refitting the air filter system beat me, even after getting instructions from a list member. I just couldn't get it right, so I have fitted the rubber tube with some oiled up filter foam inside, it seems to work good.
As the bike is not registered I have to watch where and when I ride it but I did take it on a vjmc run covering over 100Klm's. It went very well. The 5 speed especially handy on the hills.
So there you have it, I'm done with it. I have now sold it to a hopefully happy buyer in the US of A.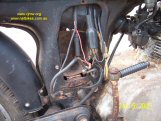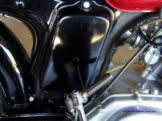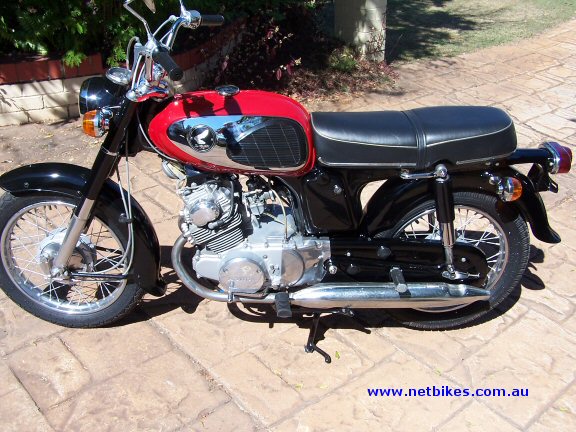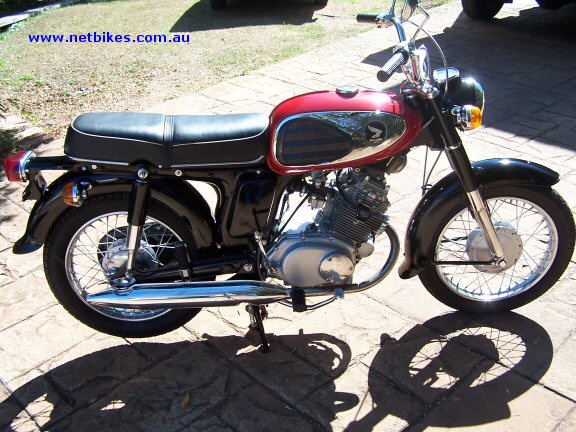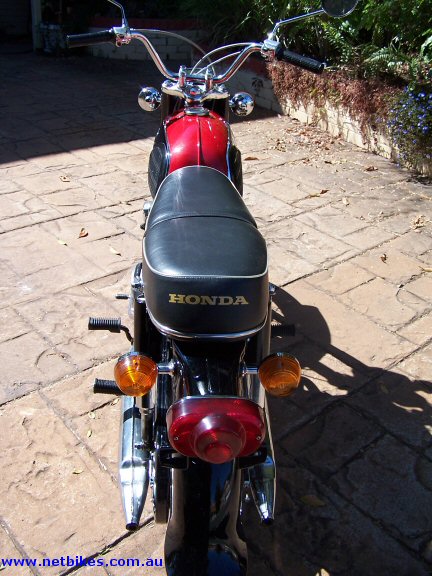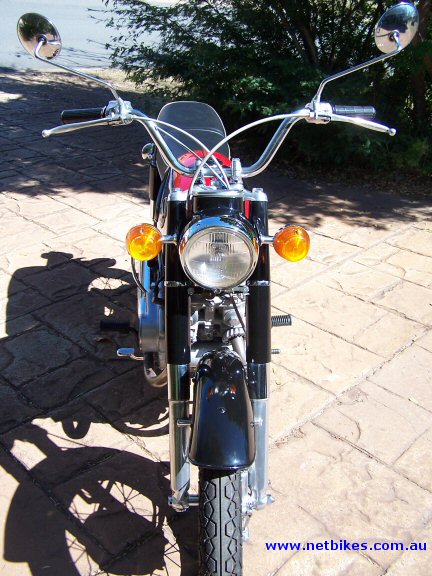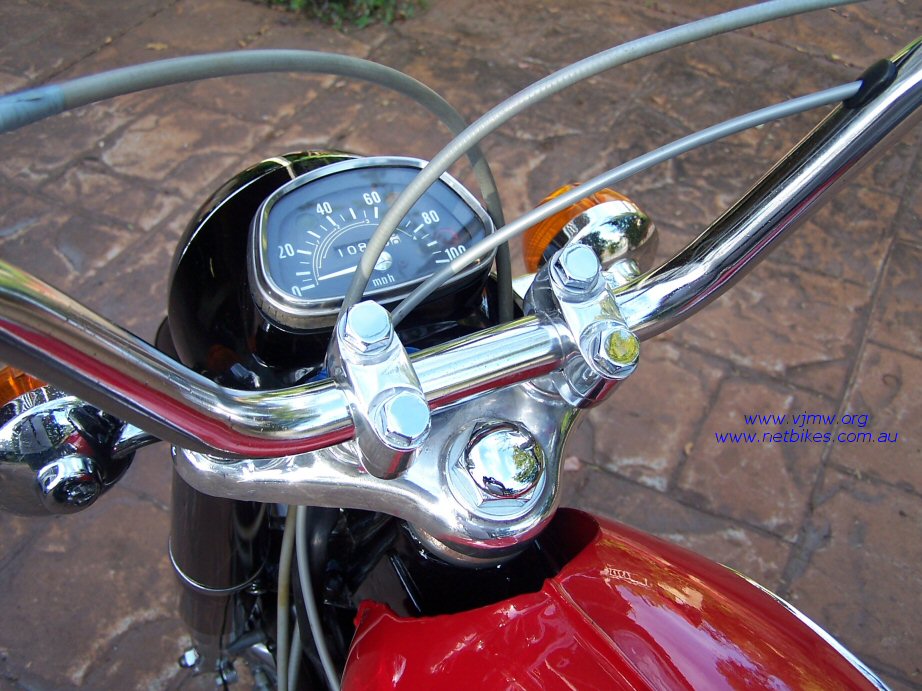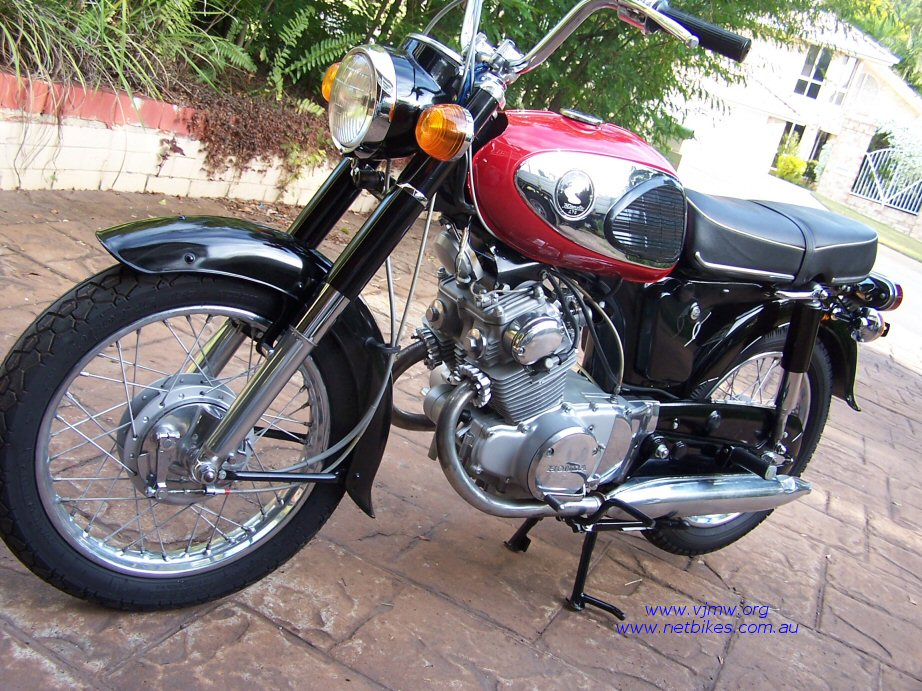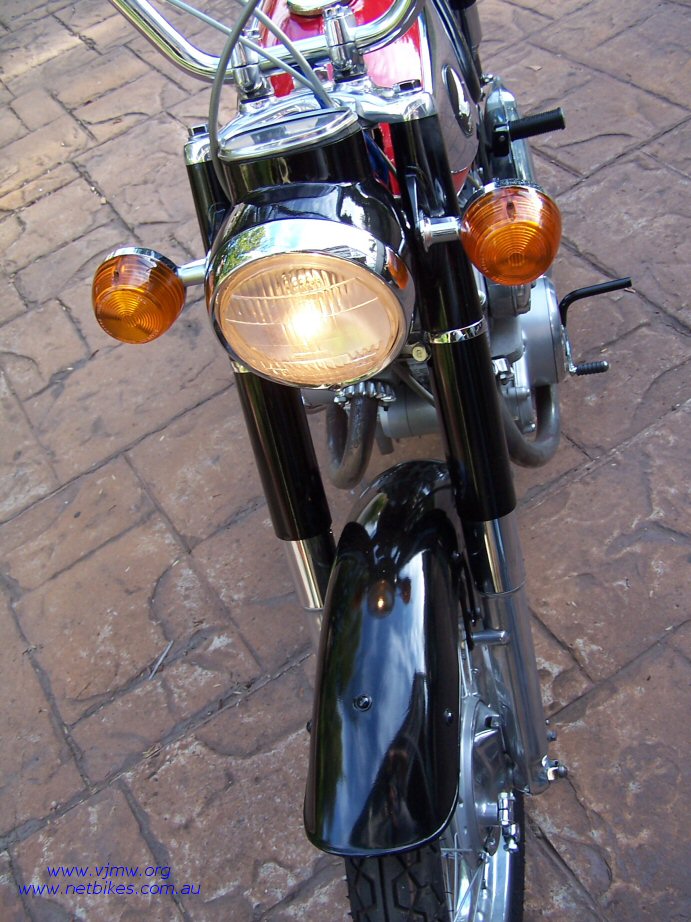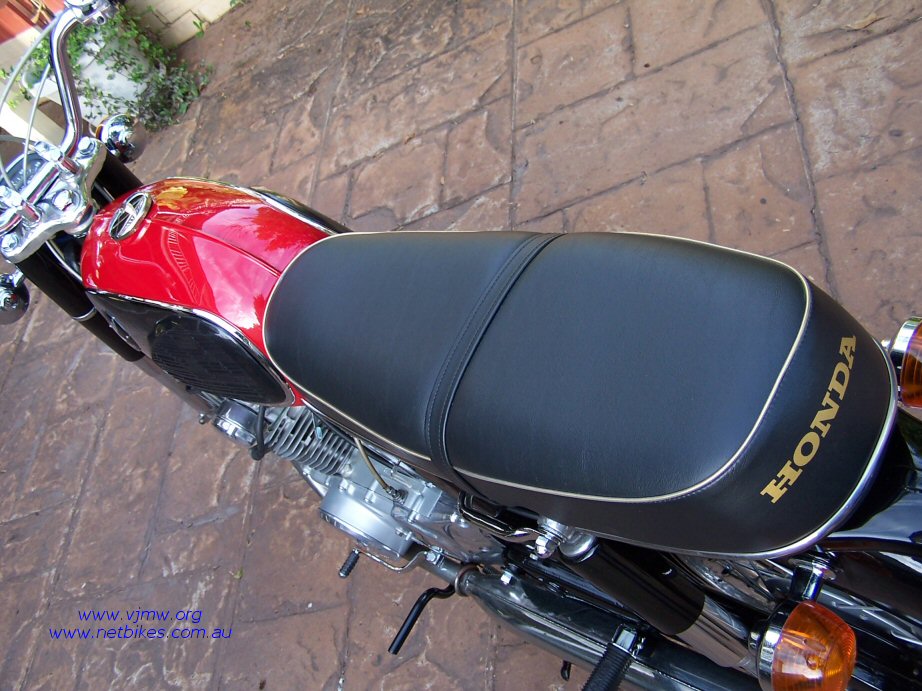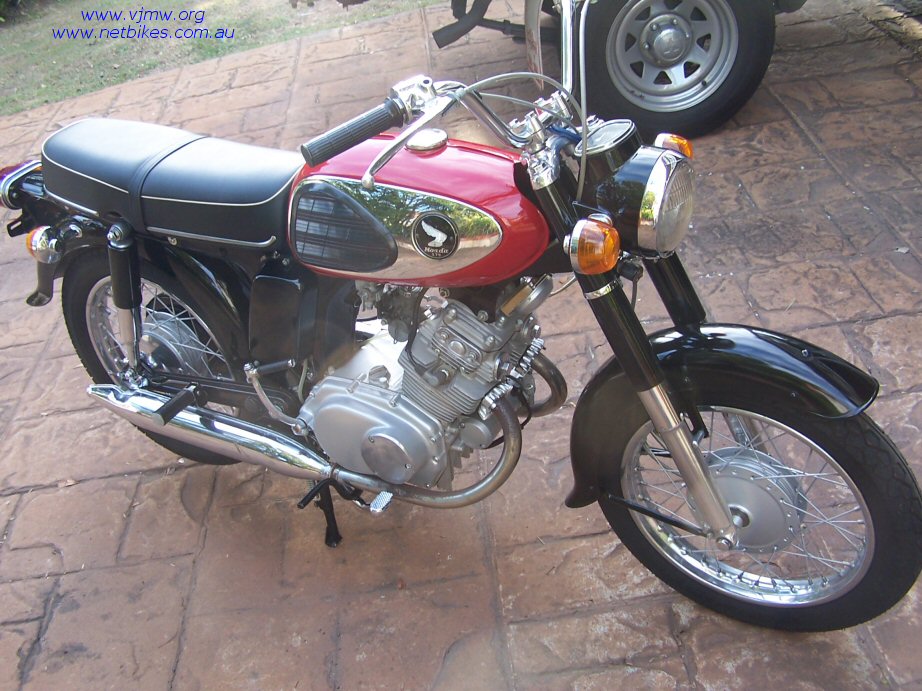 If you need work done on your classic machine, basic service to full rebuilds, contact me, I can help.
Projects Index