Projects Index
1975 Honda GL1000 Goldwing
This arrived here a short time ago, looks fantastic hey LOL, anyways I will be cleaning it up to sell. (NOW SOLD)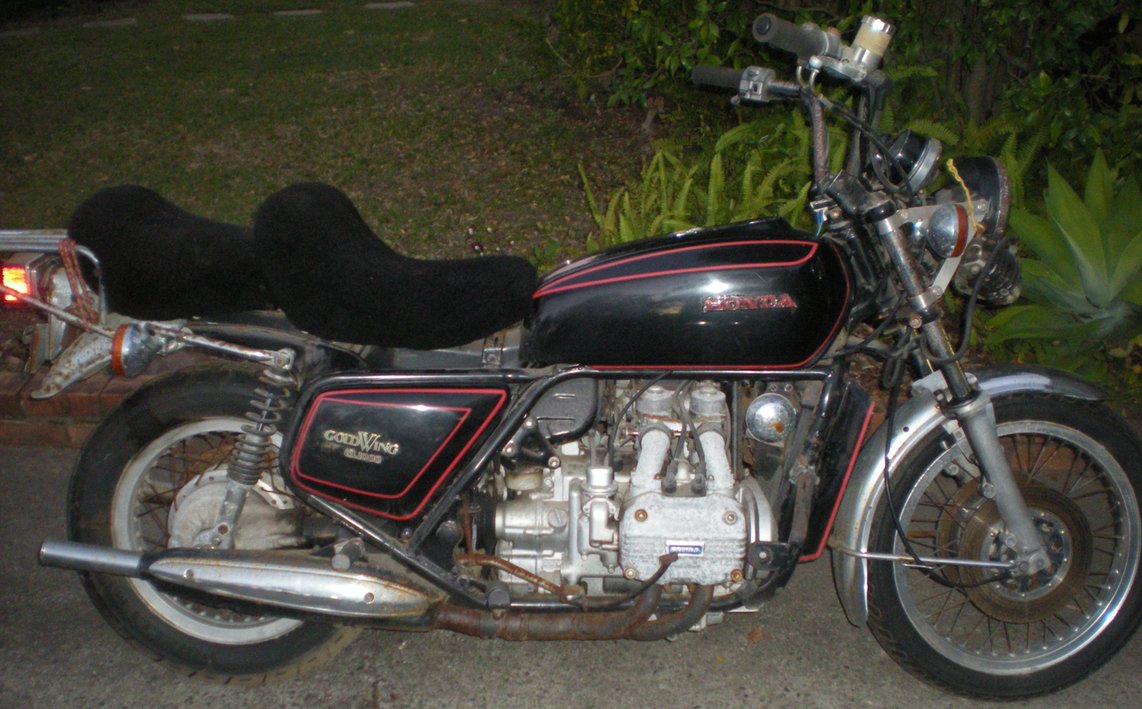 Seat to go, of course, headlight brackets to go, high bars to go, get it back to looking pretty much stock, the forward type foot controls will also go, and much cleaning in general.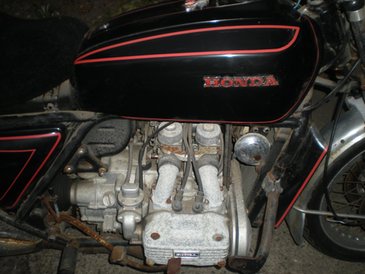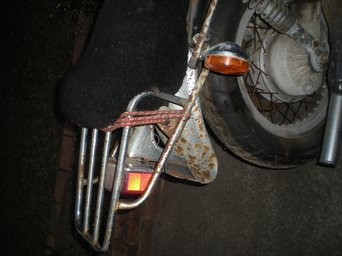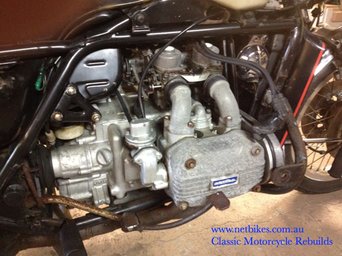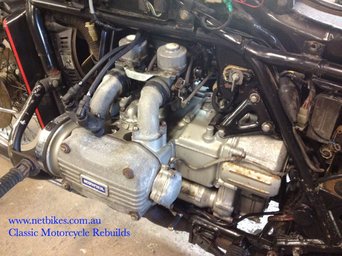 Believe it or not I have cleaned the motor, the two pics to the right show the "cleaner view". I will be doing some more.
Have cleaned the carbs, changed oil and new coolent, set points etc. Motor runs very nice, has a hole in the right side header pipe which will be sorted in the next day or so.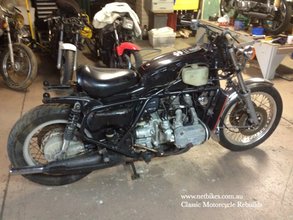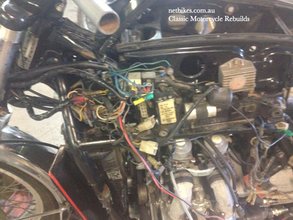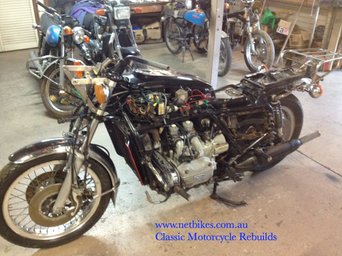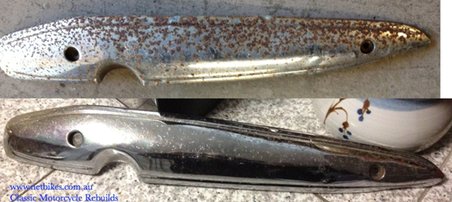 Now that I have established that the motor is good now is the time to move on to other areas, wiring, brakes etc and some rust removal such as can been seen in the pic of a muffler cover. I toyed for about one second on the bobber look, not going to happen:-)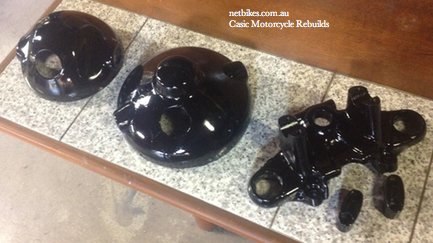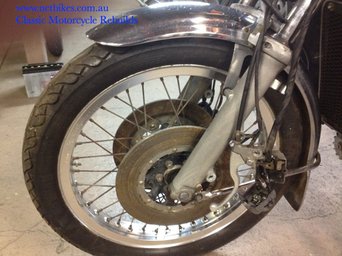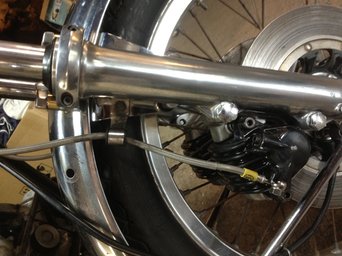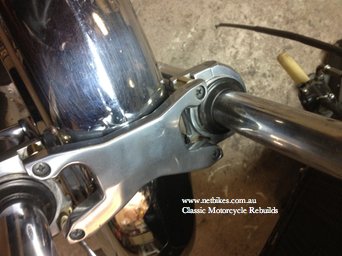 Sorting out some black bits, front forks and brake lines before and after, fork brace polished up.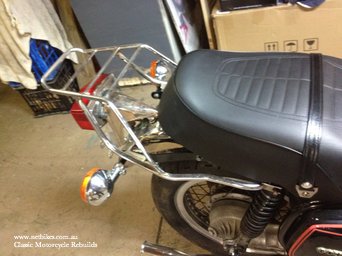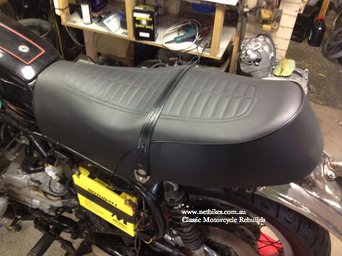 Suzuki rack fitted, new seat from David Silver's.
---

A movie of the wing completed and ready for sale.
The Goldwing has now sold, here are the completed pics. I guess it deserves a new paint job, I'll let the new owner do that.
Overall not perfect but now a very usable machine. Everything works as it should and you could now ride this around Australia.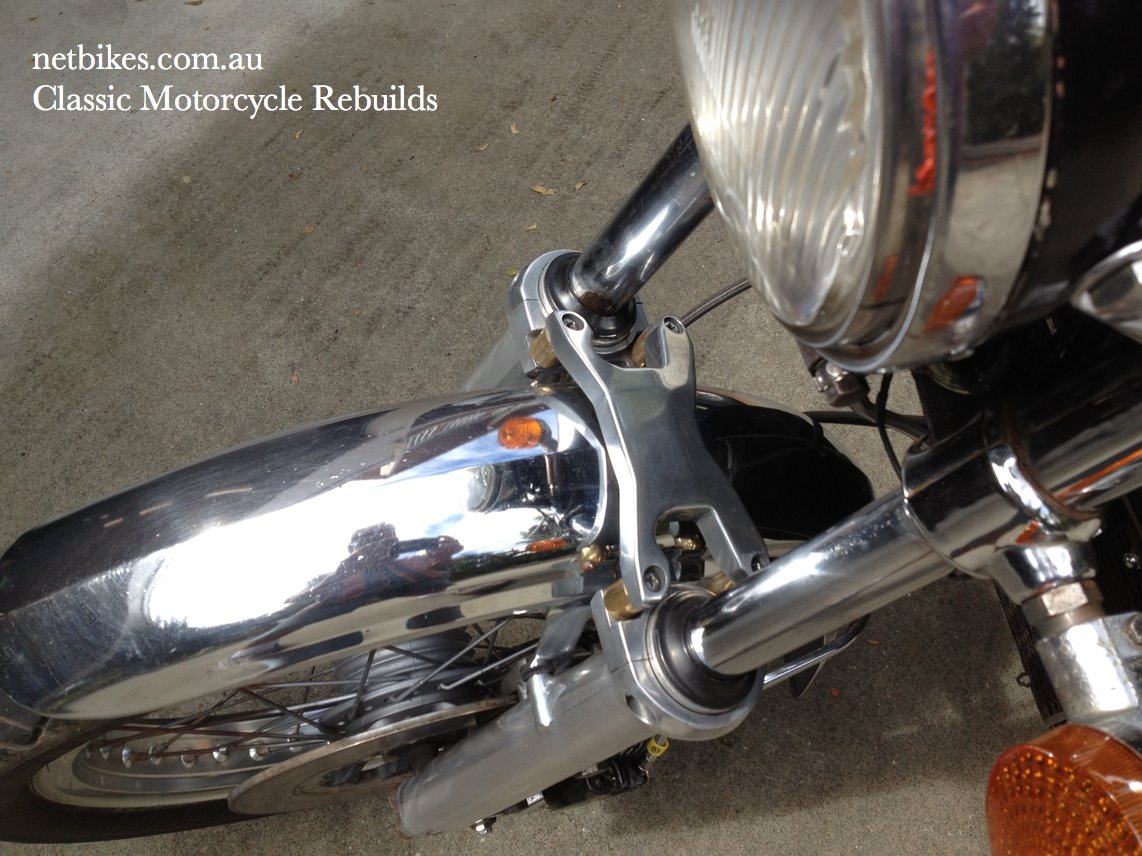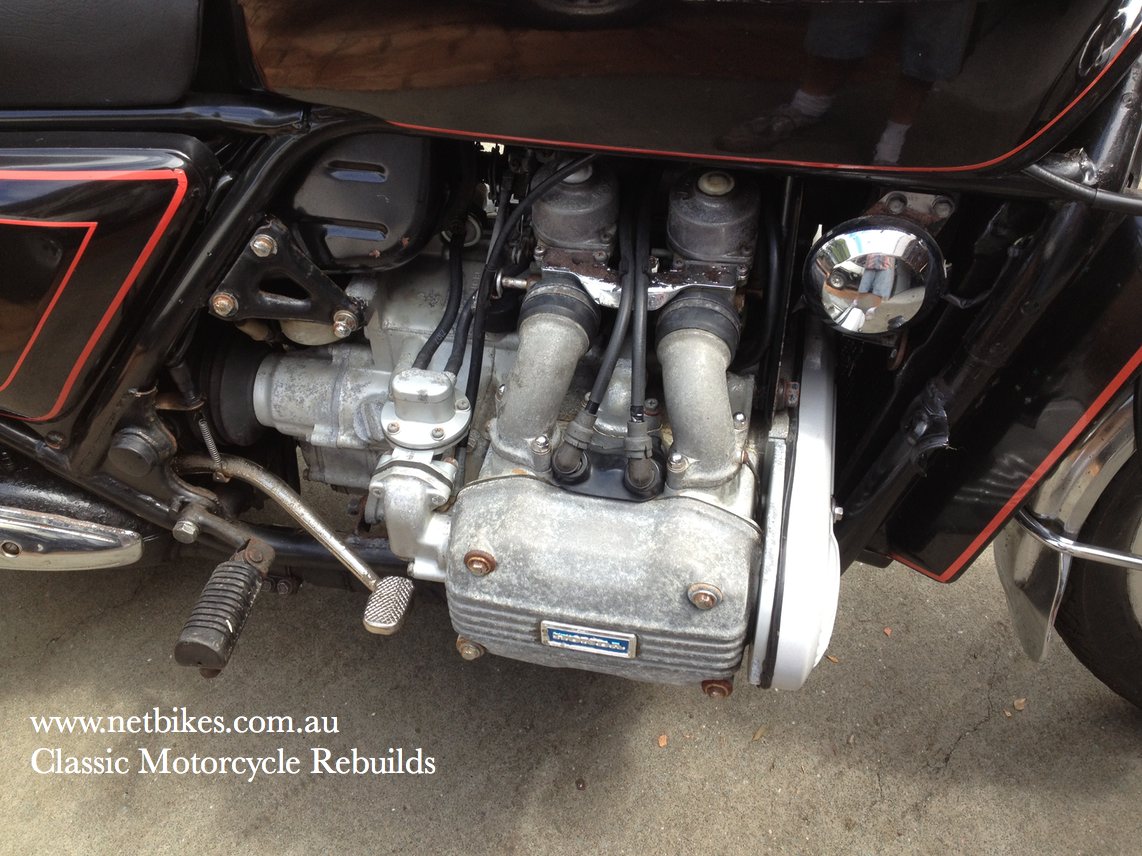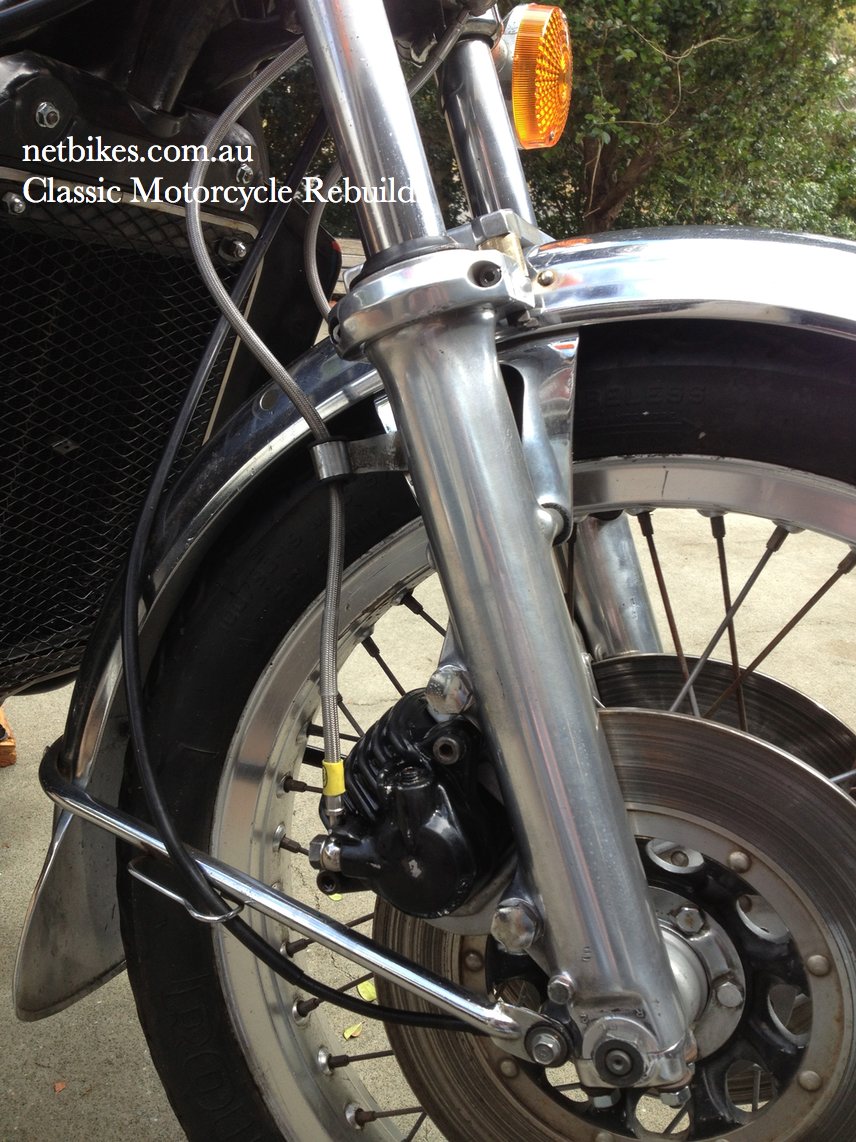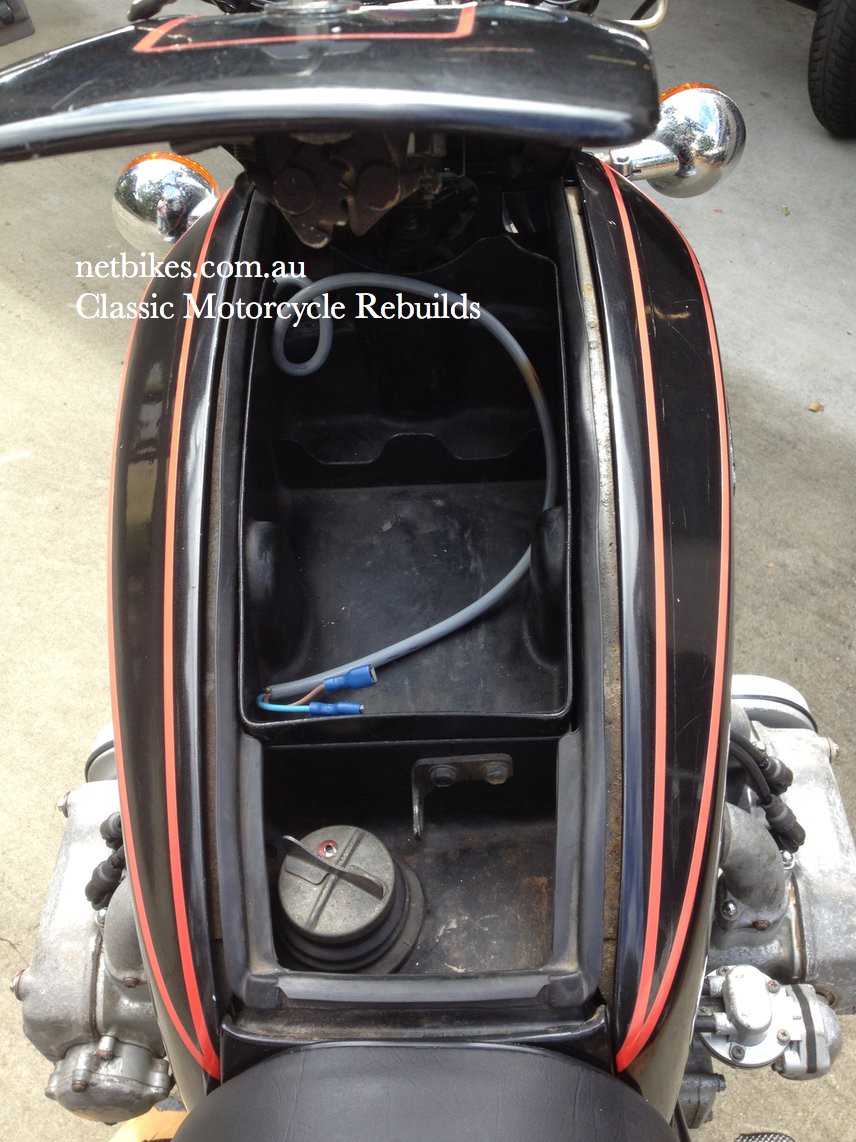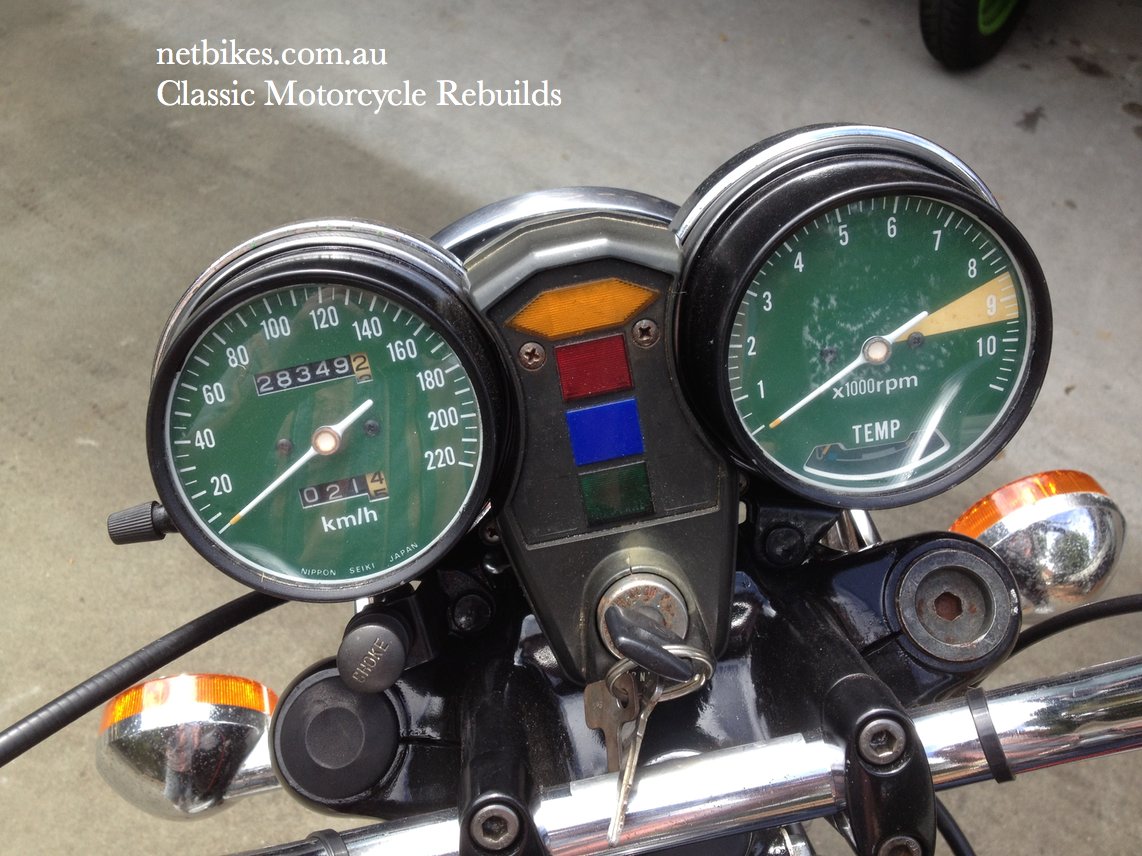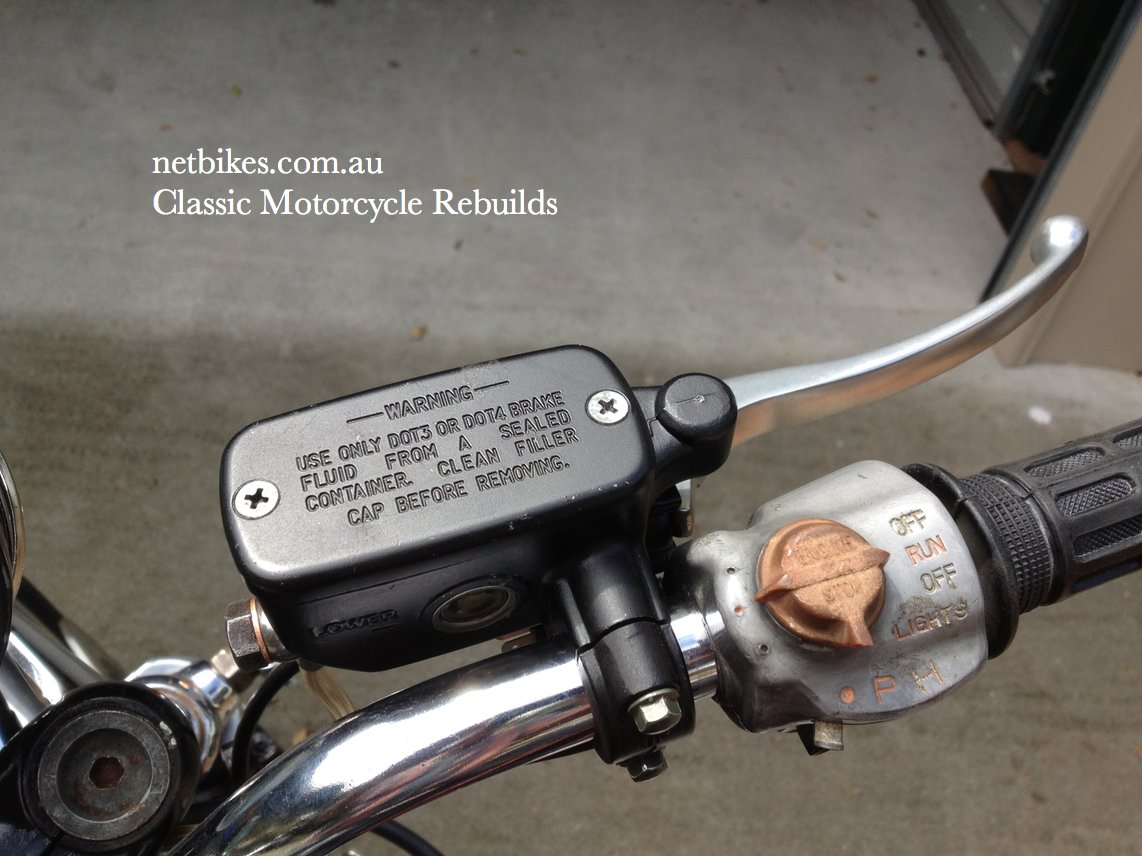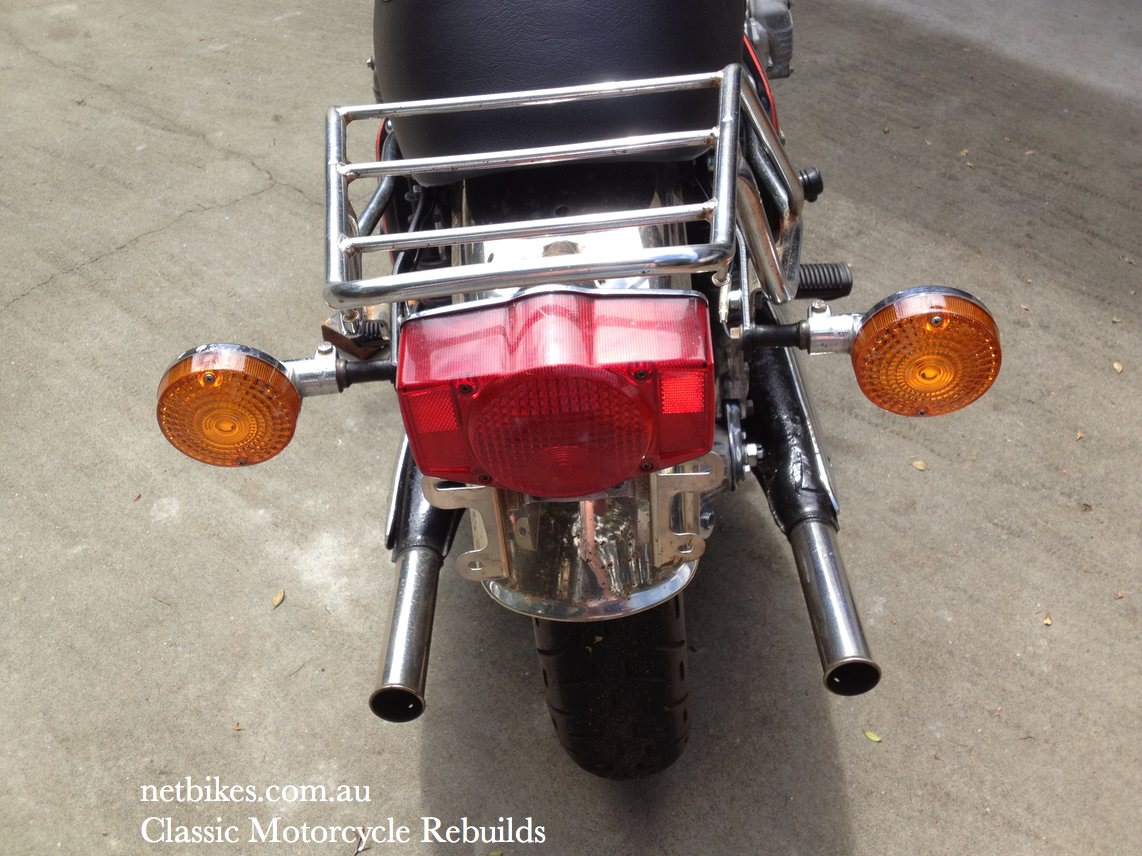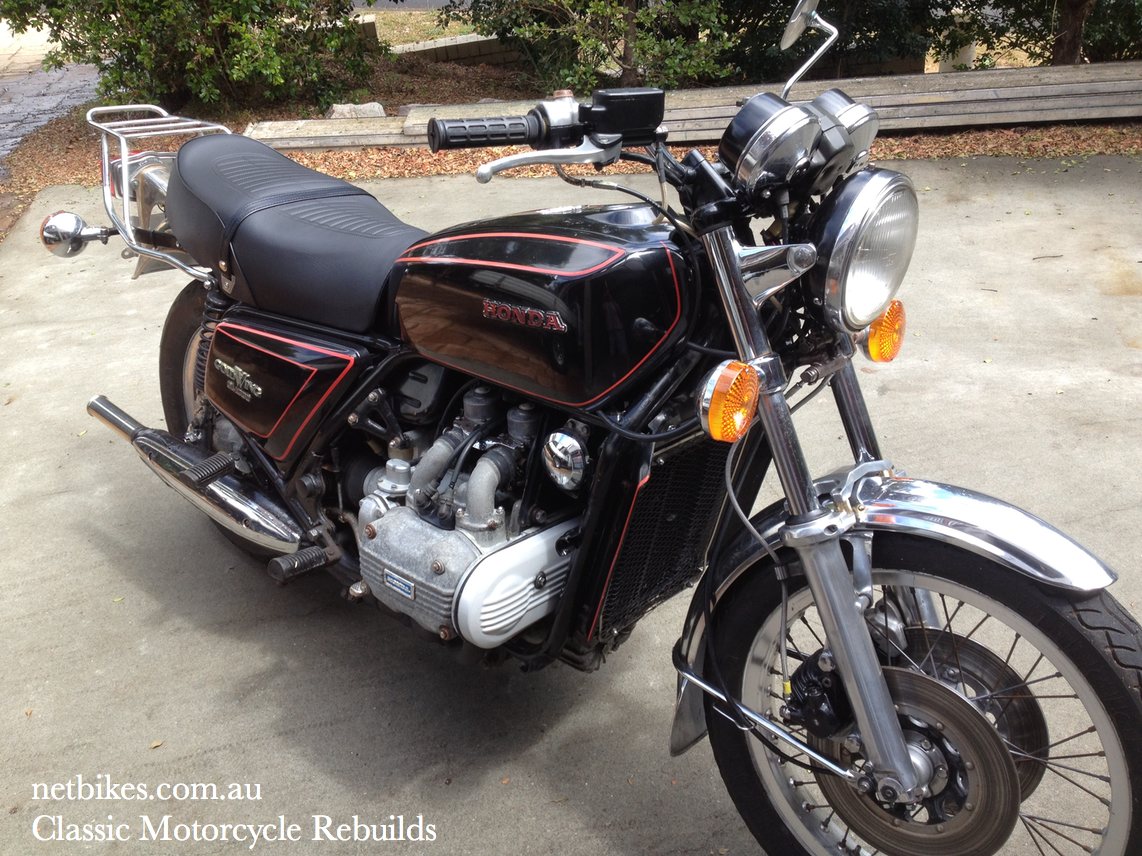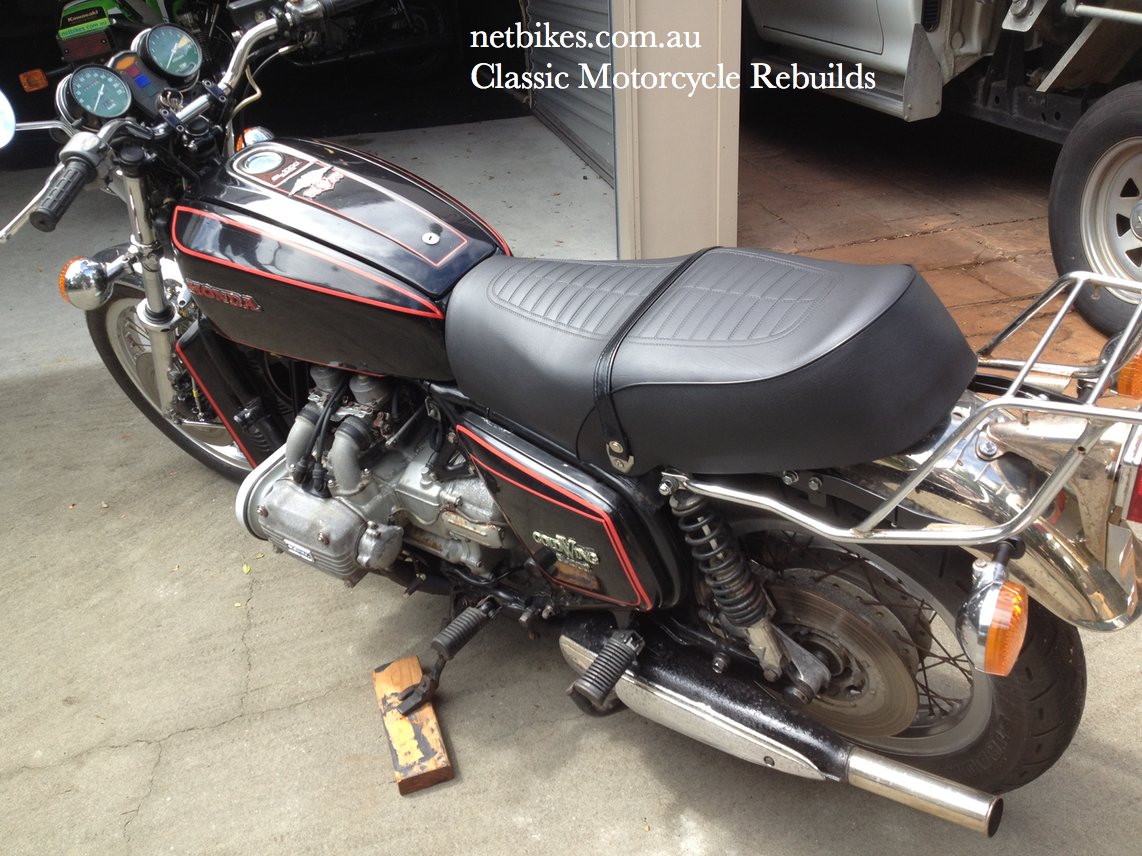 Projects Index